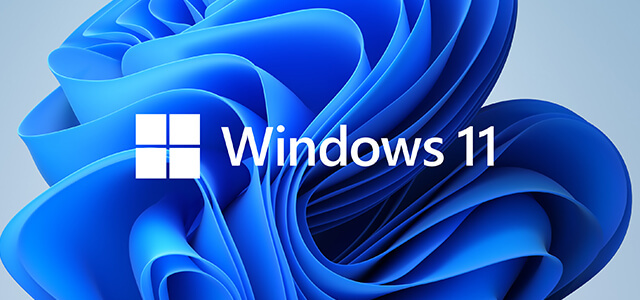 Microsoft last week unveiled the next iteration of Windows, in the form of Windows 11. Windows 11 includes some pretty radical design changes, as well as some exciting improvements under the hood. Here is a short list of the biggest and most important changes and functions.
Windows 11 – A whole new desktop experience
A few years ago Microsoft announced Windows 10X, which was supposed to be somewhat of an OS for Windows 10. Essentially, the scaled-down Windows 10, 10X is designed to run on dual-screen laptops and tablets and competes more with Chromebooks and iPads , suspiciously borrowing a lot of design ideas from both. Windows 10X is dead and gone, however Microsoft took all the design ideas and translated them into Windows 11, resulting in a hybrid of traditional Windows and a tablet-oriented user interface. The taskbar is now centered at the bottom of the screen and can no longer be moved to any other part of the screen, the search bar is now simply a search button, and the Start menu has a completely different look.
User interface changes also include font settings and rounded corners at the edges of windows. The Start menu also integrates with other Microsoft services, such as Office and OneDrive.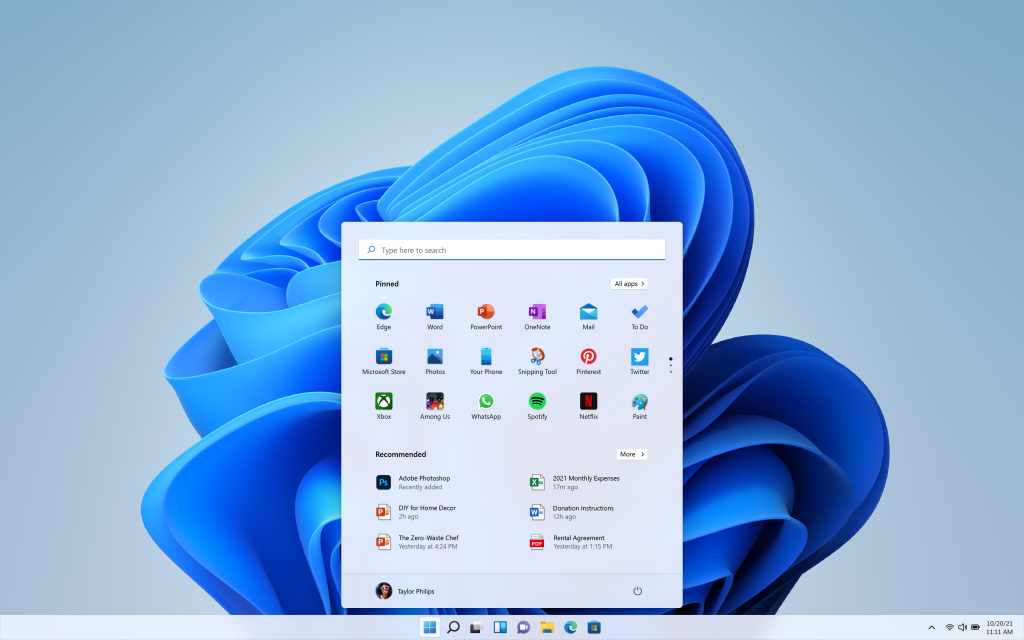 Better multitasking and window management
Having more windows on your screen is certainly not a new feature, but Microsoft has made it easier and faster than ever to deploy windows to different parts of the screen. Called Snap Layouts, Windows will display a selection of possible layouts for multiple windows that can be arranged with a single click. The available layouts will vary depending on the size of the screen (or screens) you are using.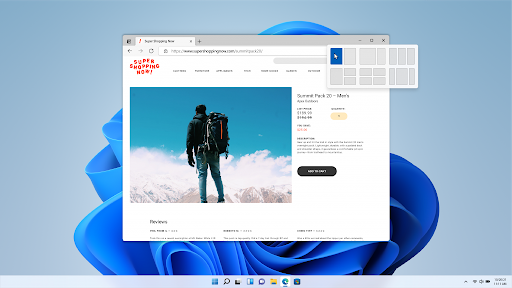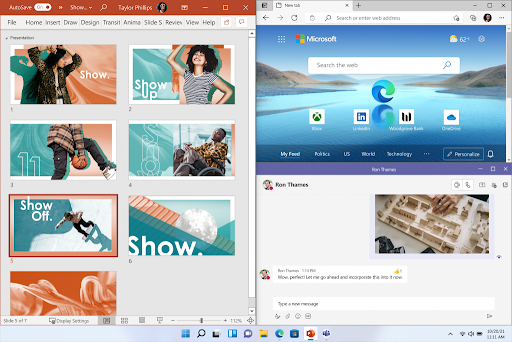 Integration of Microsoft Teams from the taskbar
This is exactly what it sounds like, allowing those who use Microsoft Teams to send and receive messages directly from the taskbar icon without opening the Teams app.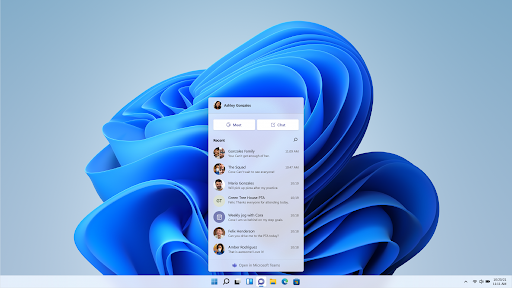 More features for Windows players
Microsoft continues the trend of offering great features to gamers. Windows 11 now includes an automatic HDR feature, so if your monitor supports HDR and your game doesn't, Windows can automatically improve the game to take advantage of HDR. Even more exciting is DirectStorage, first announced with the introduction of Nvidia's 3000 Series graphics cards and AMD's 6000 Series. DirectStorage lets you load game resources from your system's SSD directly into GPU memory, bypassing CPUs and saving resources. This has been shown to dramatically reduce load times. Eventually, the Xbox Game Pass will be built into Windows 11, so all games available on the Game Pass will be available in Windows 11. This will also include Xbox Cloud Gaming.
Is it a Windows computer or an Android device? Yes
Android integration started with Windows 10 when Microsoft announced the My Phone app, and Microsoft continued to distort reality by announcing that Amazon's Android app store will be available in Windows 11. So does that mean you can run every app available for Android? No, apps that require Google's Play Services Framework are unlikely to work, but that mostly only applies to apps made by Google itself. However, that still means that most Android apps could work.
There is still a lot of information that Microsoft has left out or things that will not be known until the final release, such as whether TPM will really be needed (look for the answer in our previous post). Microsoft also stated that a Microsoft account will be required to use Windows 11, however, they also said for Windows 10 and this is not necessarily true as it was possible to bypass it. We will post more details here when we have them available.
The next two tabs change the content below.
Ryan is a senior engineer and production manager at Velocity Micro. In his spare time, he likes to compete in Carson Wentz-like competitions and lift heavy objects.
Friendly communicator. Music maven. Explorer. Pop culture trailblazer. Social media practitioner.