MAC
The best mind mapping software in 2022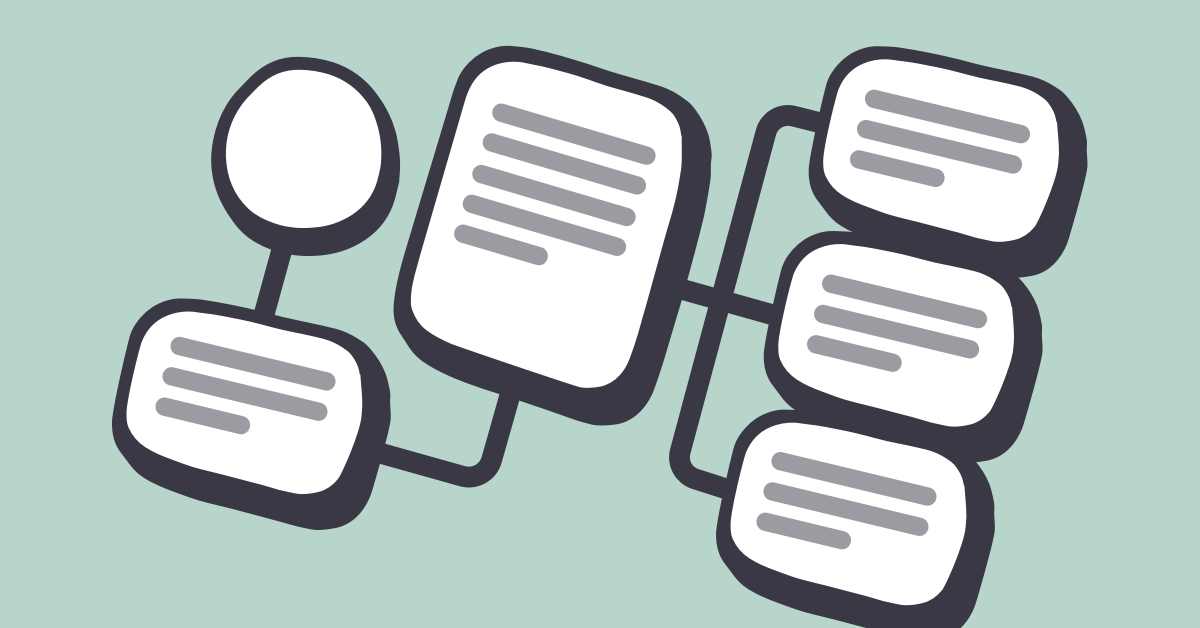 When working on any type of project, from designing a website to organizing an event to writing a report, it's hard to keep all the moving parts in your head. Something will inevitably slip through and stay behind. For this reason, it is useful to visualize and find the right place for each idea. That's why we often reach for a napkin or a blank sheet of paper to draw.
In the digital age, when all physical things are turned into software, it is no longer necessary to draw visualizations by hand. Instead, you need a mind mapping app that will not only speed up the thinking process, but also allow you to collaborate with others and stay on the same page as the team. And it's not that easy to lose!
Let's take a look at what mind map ideas are and what mind map software you might need for your next project.
What is a mind map?
Mind mapping is a creative activity that consists of thinking about ideas and connecting points between them. Looking at the mind map you can immediately tell how the different parts of the project are connected to each other.
In general, the map of the mind begins with a central hub of the idea, which then expands to auxiliary topics, which can be further branched into even more concepts.
You can see why mind mapping on paper has its limitations. You can't go back and change at any time; you cannot search for the words you are looking for; you are limited in the size of the mind map; and you can't easily make many copies.
So how does mind map software solve this? It takes the best features of physical brainstorming and adds all the benefits of digital. Mind map creators can be collaborative online web applications or native Mac applications – what's important is that they help bring to life ideas that previously seemed too complex.
The most popular ideas for mind maps
People use mind mapping tools for all kinds of projects that are too complex to visualize and remember without outlining their structure. For example:
Designing new digital products and monitoring all functions
Sketching business plans with clear links between different elements, from customers through delivery channels to value offers
Planning editorial content and insight into how articles and infographics revolve around the same topics
Designing server architecture and mapping relationships between instances, load balancers, databases, and more
These are just some ideas for a mind map. In reality, digital mind maps are simply endless canvases that are limited only by your creativity and imagination.
What makes mind mapping software great?
Whether you are using an online mind map or specific mind map software for Mac, there are a few key principles that every good mind map should follow:
Infinite canvas it should give you all the space you need to create
Minimum learning curve everyone should be allowed to jump in and participate
Descriptive note should give you a way to add links, text, images, files, as needed, to create a complete picture of your project
Easy export would mean that you can take your mind map with you to use in other applications and tools
With these ideas in mind, here are the best mind mapping apps available today.
The best mind mapping software to use in 2022
In a shortlist of the best mind mapping tools below, we've put together apps that approach mind maps from different angles – each adding something new to the conversation. Try them all out to see what works best or simply choose one that sounds like it fits well from the start.
Quickly start mind mapping with SimpleMind
If you just need a simple but capable tool for making mind maps, SimpleMind is a good option. Mobile apps are free to use and there is no recurring subscription for Mac or Windows – just a one-time payment.
SimpleMind is a really easy way to organize your thoughts and create new ideas. Add colors, images, links, checkboxes and photos to the endless digital canvas and share your results with your team in PDF format.
Mind map online with Coggle
For those who would rather try mind mapping software online, Coggle is a great choice. It's intuitive and easy to use – no professional drawing skills required!
You start with the center node and simply click on the plus icons to expand the mind map in certain directions. New nodes, along with the necessary connections, will be generated automatically. You can drag any part of your mind map to rearrange it. If you want to change the style of any element, right-click on them and select Select Style.
In addition, there are keyboard shortcuts that you can use, and you can even format your text in Markdown. In addition, add your teammates to collaborate at any time and send messages to each other directly within the app.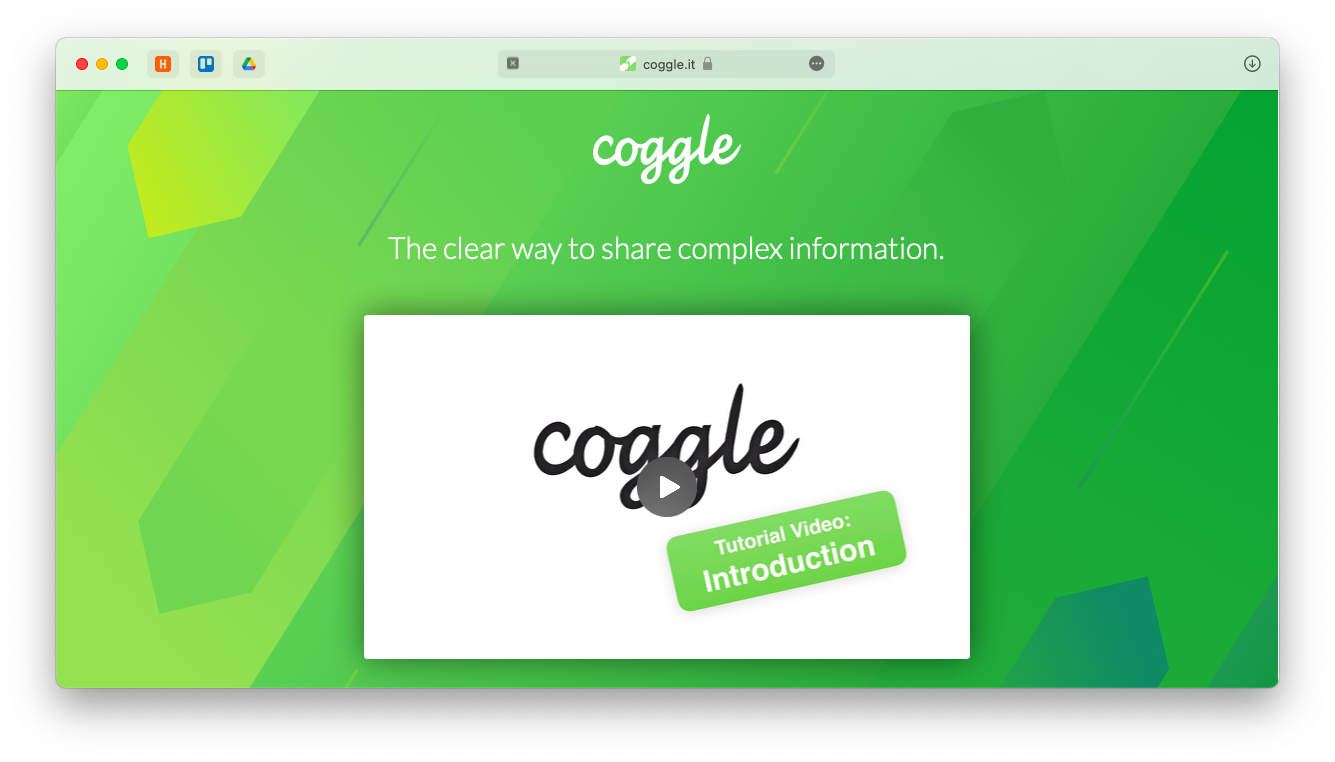 Make mind map ideas with MindNode
When you want to quickly capture your ideas in mind map format, there is nothing better than MindNode.
MindNode makes it incredibly easy to start with a basic idea and immediately move on to new thoughts. The app automatically inserts the correct links and gives you options to create checkboxes, add icons, paste pictures, adjust color and more. There is also a way to focus, which helps you avoid distractions and follow one hierarchy of ideas when the rest of the mind map becomes too complex.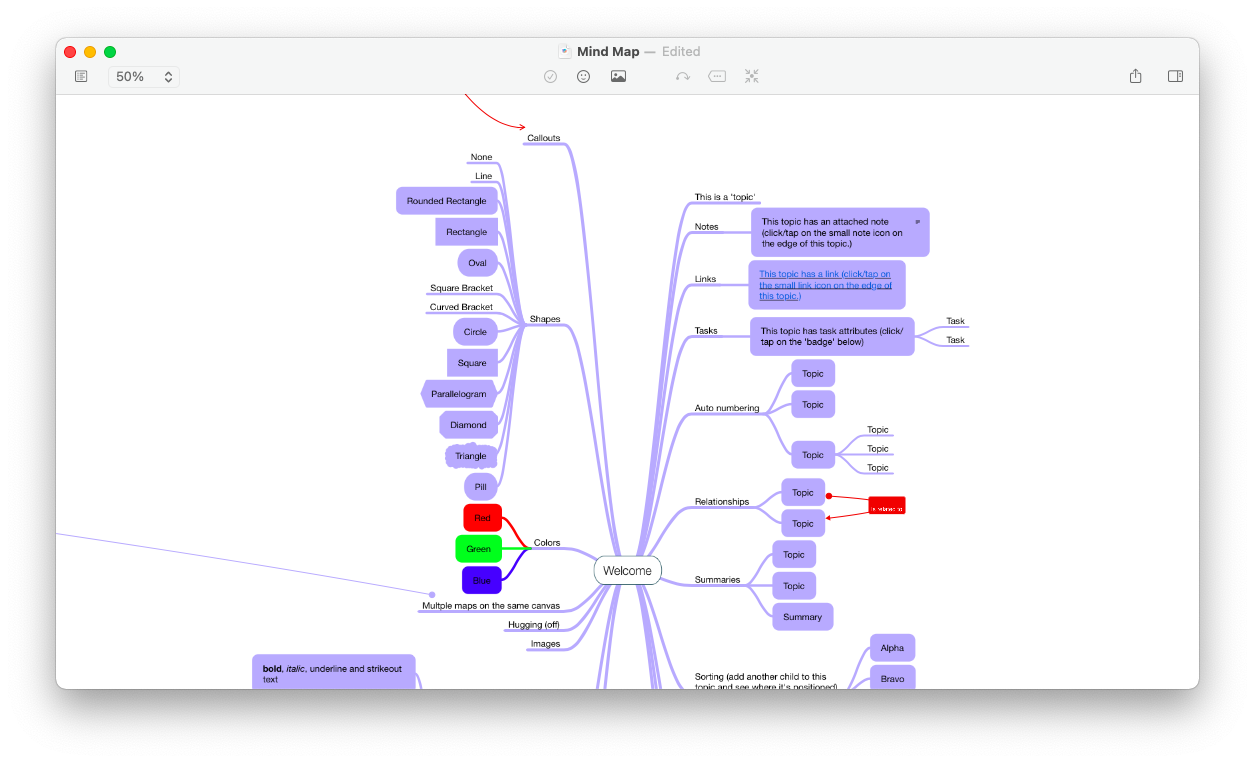 Write your best work with Scapple
If you use mind mapping tools as a way to think about writing ideas, as well as to structure them and keep track of all the connections, then you should try Scapple.
Scapple replaces your scribbles on various pieces of paper with an endless virtual plate on which you can be as expansive as you need. Unlike many other mind map creators, Scapple does not force you to associate all thoughts with a central idea. Every bit of information in Scapple is the same, and you decide which bits will be connected and how.
Just double click on the board to start and drag and drop different thoughts on each other to create connections.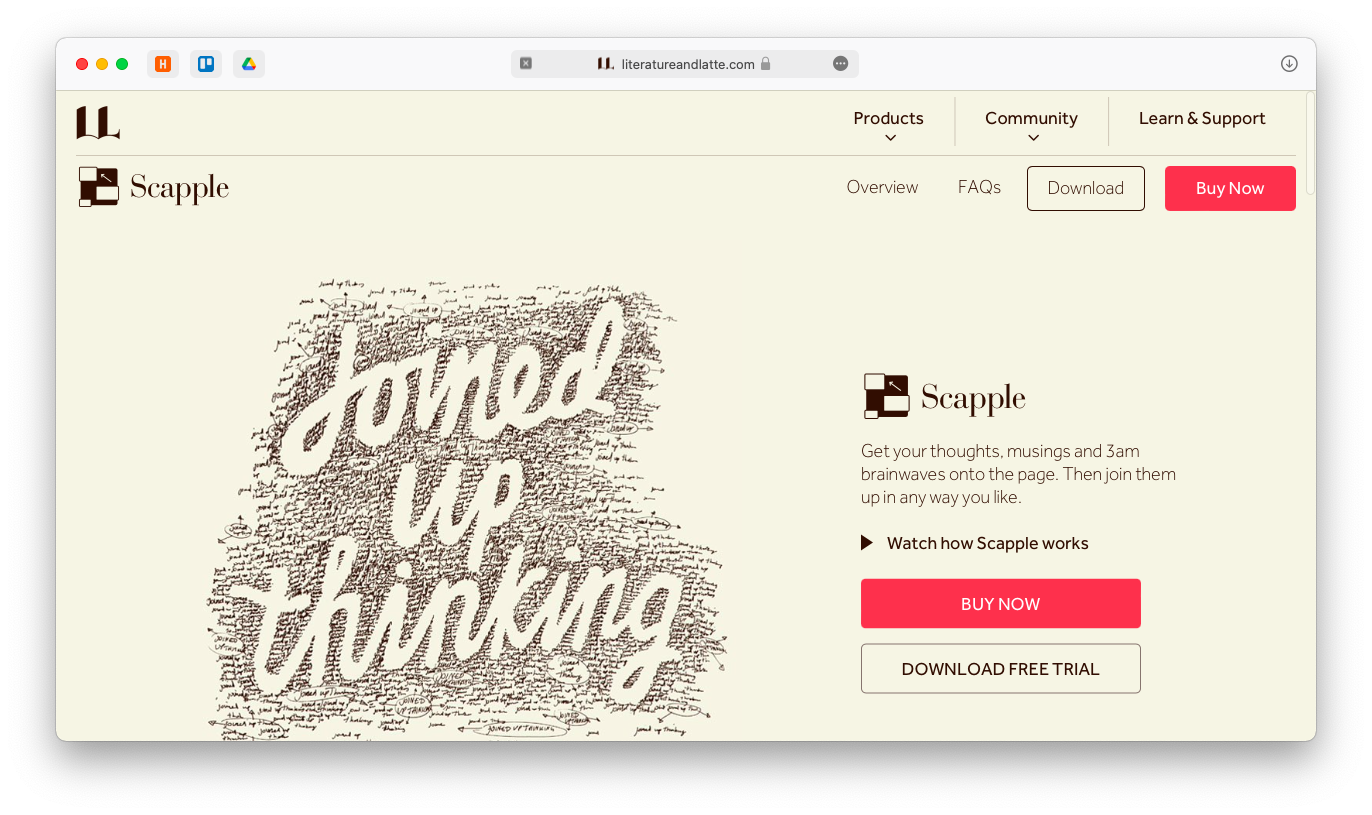 Master the art of research with MarginNote
For those who need more than mind mapping software for their work, but still need some mind mapping functionality, MarginNote is the right way.
MarginNote includes an extended set of notes management and research tools. Not only can you paste documents and notes from other sources, but you can also tag them with a logical mind map on the left side of the screen. In addition, you can create cards to better remember new ideas from lectures and research. Finally, turn on the e-reader and scan all your notes in the environment without interference.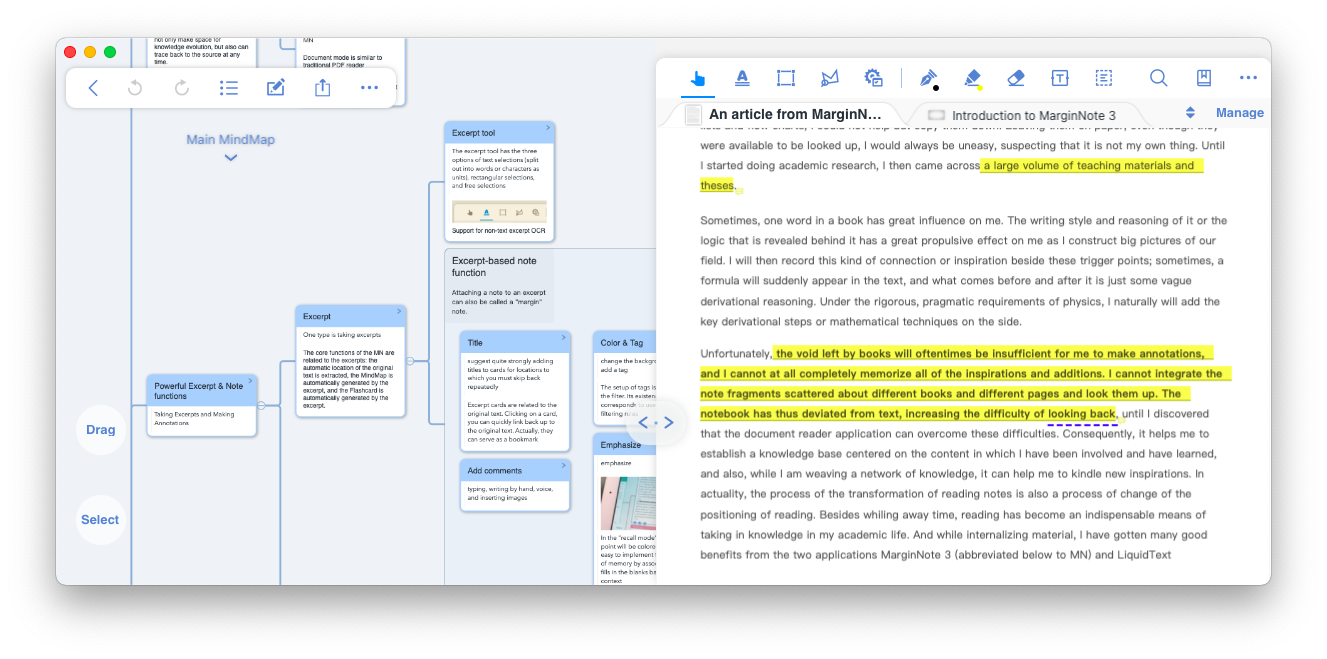 Finish team projects with Peace
When your goal is to collaborate on a project in the most efficient way, mind maps, brainstorms, and visual sketches help a lot.
Miro is a platform for visual collaboration for teams of any size. You can use it to make real-time video calls, with each team member controlling what's happening on your shared whiteboard. Share ideas and outline connections between them and include text, color, images, sticky notes, and more. Miro integrates with the tools you already use and makes adding to your workflow pretty flawless.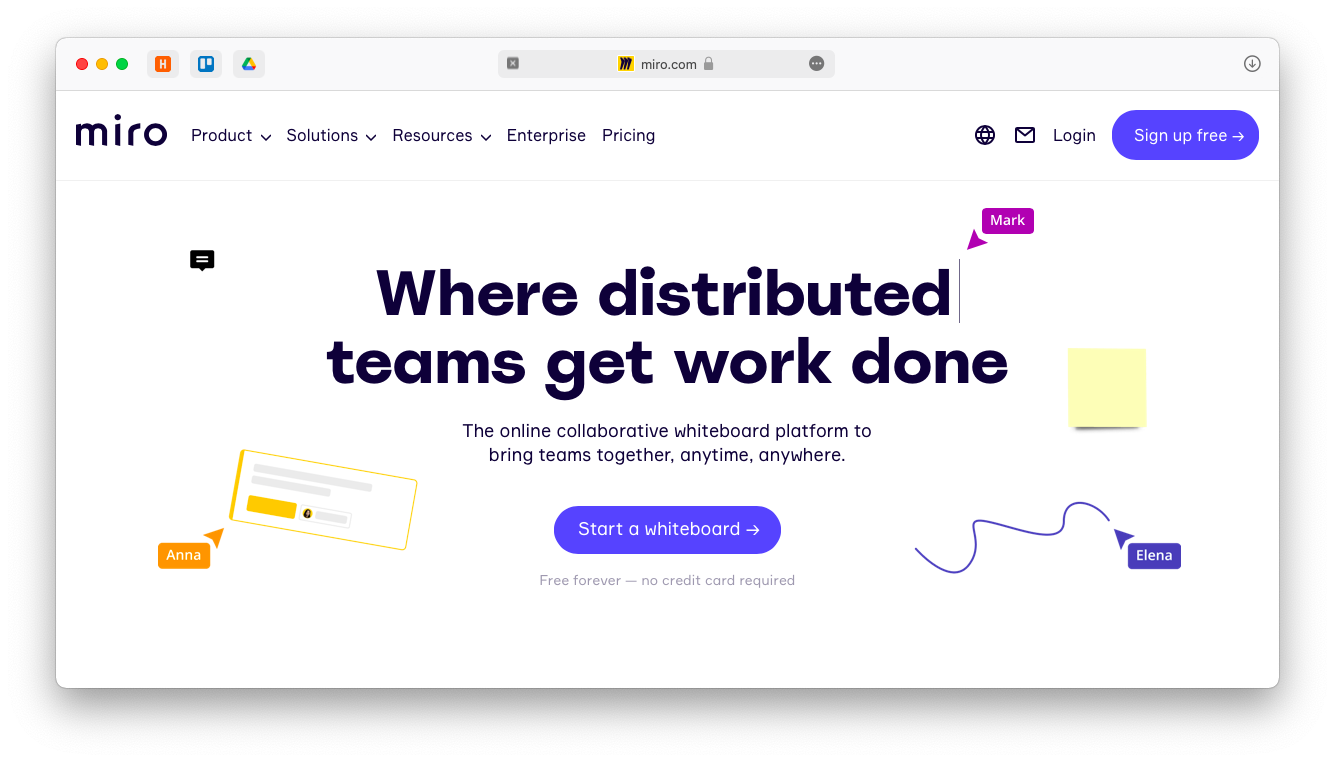 Explore the best mind maps with iThoughtsX
Every industry or niche has its heavyweights. And when it comes to mind mapping software, it's definitely iThoughtsX.
iThoughtsX is capable of creating or reproducing mind maps of any complexity, with hundreds of branches filled with interactive media. This is the perfect app for long-term multi-level plans and projects. At the same time, the interface is easy to use and understand, with all the tools you need available on the top bar. If you've ever wanted to be the main mind mapping mind, this is your chance.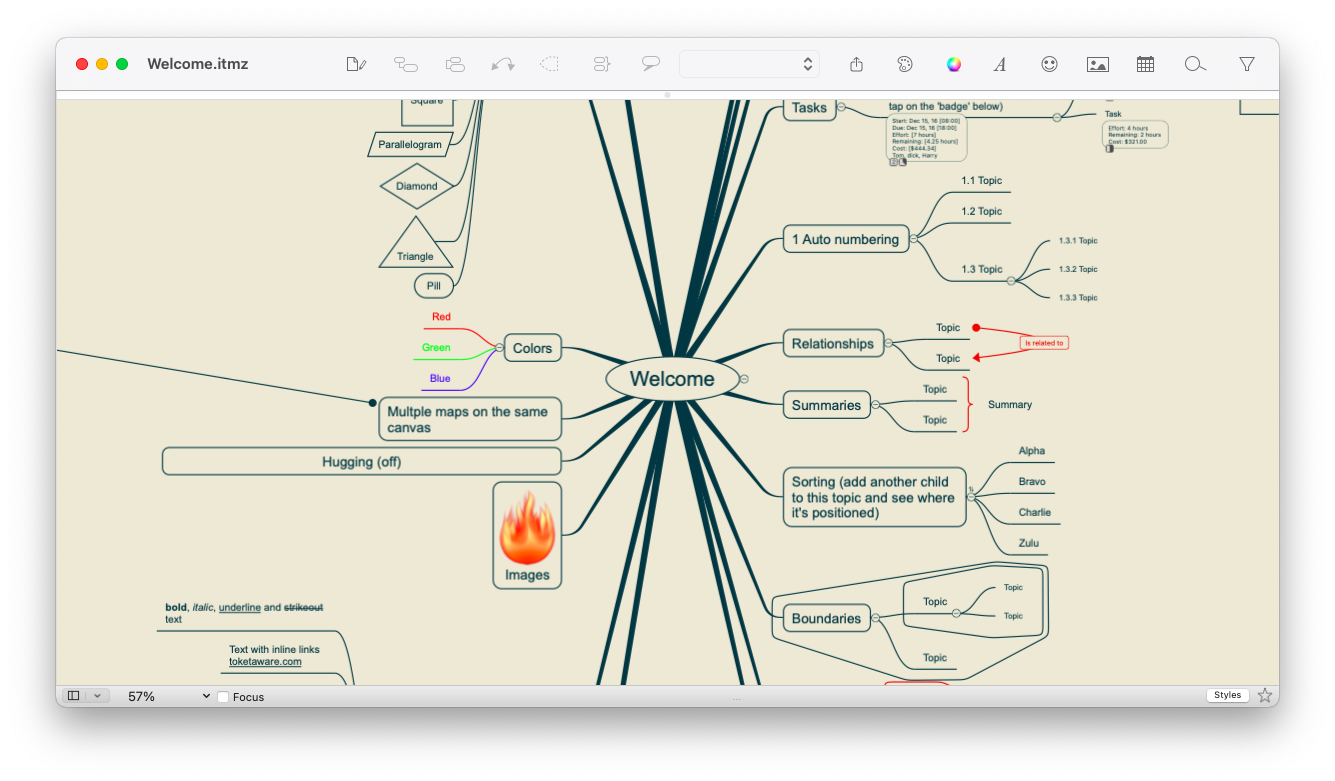 As you can see, there are quite different types of mind mapping software you can use, from Scapple which is prone to writing to MarginNote which is difficult to explore or simple MindNode or iThoughtsX ready for everyone.
Best of all, MindNode, MarginNote and iThoughtsX are available to you absolutely free for seven days through a trial version of Setapp, a platform with more than 230 creative and collaborative Mac and iOS apps for every team. Try every Setapp app for free today and explore our special Setapp offer for teams.
Friendly communicator. Music maven. Explorer. Pop culture trailblazer. Social media practitioner.