APPLE NEWS
The AirTag Competitor Tile comes with the Life360 location sharing app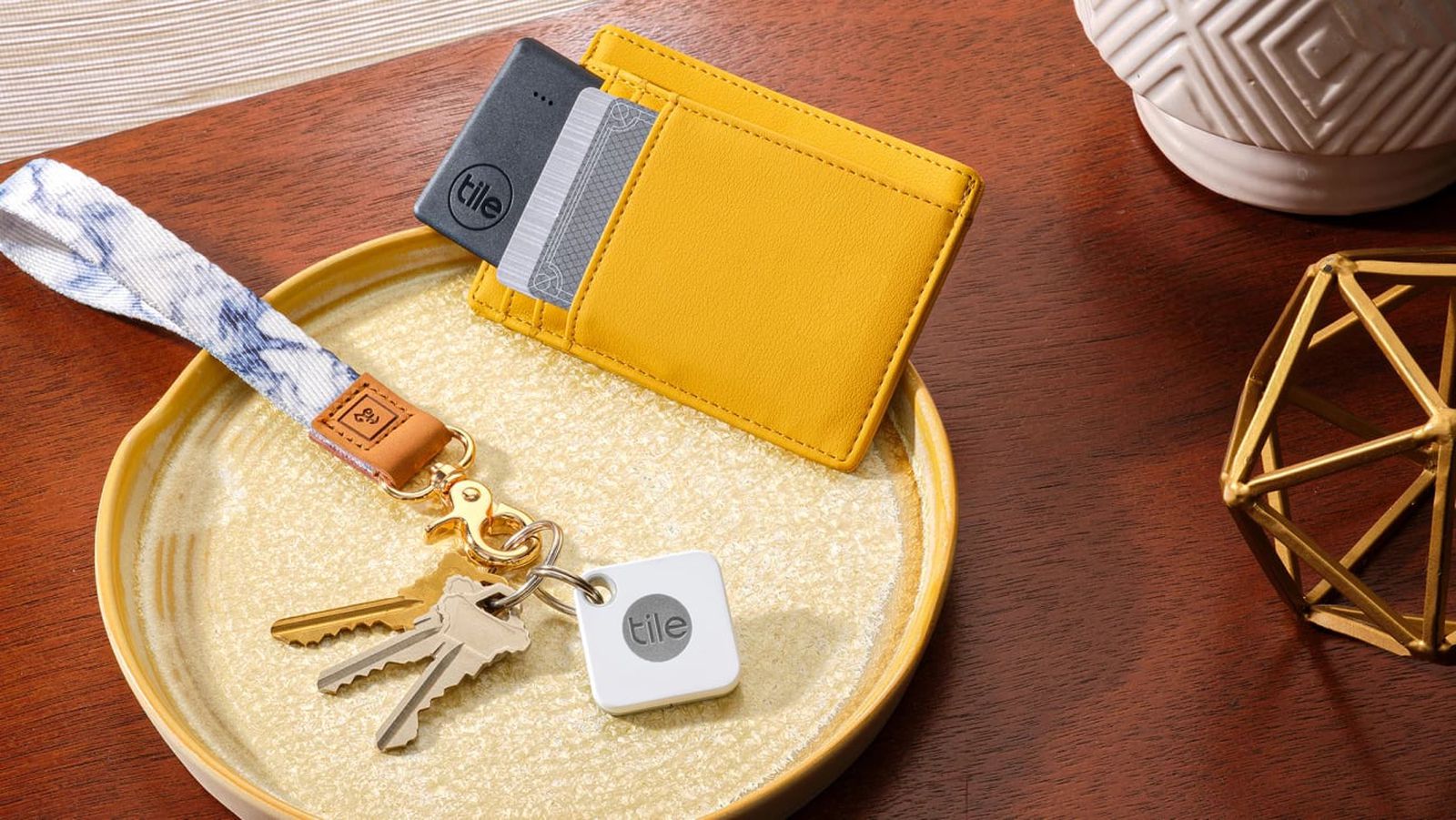 Tile, known for its range of Bluetooth-based tracking plug-ins that compete with AirTag, is buying the Life360 location tracking service, Tile announced today.
Tile will continue to operate as a standalone brand under Tile CEO CJ Prober, but Tile says that once the acquisition is complete, it will be able to use 33 million Life360 smartphone users to increase Tile's Finding network by 10x. Tile's network is equivalent to Apple's Find My network, which uses nearby devices to locate lost items.
Life360 has what is called a "family safety platform" that allows family members to follow each other using tracking software on smartphones. Parents use it primarily to monitor their children and teenagers, and this has raised privacy concerns.
With the acquisition of Tile, Life360 founder Chris Hulls says Life360 will be able to provide a "comprehensive solution" for locating people, pets and things with multi-platform tracking and a combined object and human tracking service.
Individuals and families will be able to use the flagship Life360 mobile app, a flagship app for families with features ranging from communications to driving safety and location sharing. In addition, people will be able to seamlessly take advantage of Tile's Bluetooth-enabled retrieval devices, which can equip almost any item – such as wallets, keys or remote controls – with location-based retrieval technology. Tile's technology is also built into over 50 different third-party devices, ranging from wireless in-ear headphones and earphones through laptops to holsters to dog collars.
Life360's Tile purchase agreement is estimated at $ 205 million and is expected to close in the first quarter of 2022.
Related Stories
CEO Tile: 'We welcome competition from Apple, but we think it has to be fair'
Shortly after Apple announced its AirTags, Tile CEO CJ Prober conveyed his concerns about competing with Apple in the tracking area and said Tile would ask Congress to investigate Apple's business practices specific to Find My and item tracking devices. . Prober gave an interview to Bloomberg this week, where he further expanded Tile's complaints to Apple and why he thinks Tile …
Tile to leverage Amazon Echo and Ring devices to better compete with AirTags
Amazon announced today that it is partnering with Tile to add Amazon Sidewalk integration to Tile's Bluetooth trackers. The Amazon Sidewalk, for those unfamiliar, is a network of Amazon Bluetooth devices designed to improve the connectivity of devices such as the Ring and Amazon Echo. Tile will now join Amazon Sidewalk, and through this integration, Amazon Echo and Ring devices will be …
Tile plans to introduce item tracking devices with support for an ultra broadband network
Tile is poised to compete with Apple's long-talked-about AirTags and plans to introduce an upgraded series of item tracking devices that include an ultra broadband (UWB) chip for more accurate tracking. The concept art of the UWB tracker board, via TechCrunch, Apple's AirTags reportedly includes an ultra-wideband U1 chip added to the iPhone 11 and iPhone 12. Apple's U1 AirTags will …
iOS 15.2 adds the option to scan nearby airmarks and find items that are enabled for me
With the iOS 15.2 beta released today, Apple has added improvements to the Find My app. There is a new feature designed to allow users to scan AirTags or Find My enabled items that may be tracking them. When you open the Find My app after installing the beta and go to the "Items" tab, there is an option for "Items that can track me". Touching this allows users to search …
This backpack will support Apple's "Find My" location tracking without AirTag
Accessory maker Targus announced this week that its Cypress Hero EcoSmart backpack with built-in support for Apple's Find My app has been named the winner of the CES 2022 Innovation Awards ahead of the annual technology event in Las Vegas. The backpack is equipped with a small tracking module that allows you to track the location of the backpack in the Find My application on iPhone, iPad, Mac and Apple Watch …
U.S. senator calls AirTags release "timely" as antitrust debate begins in App Store
U.S. Sen. Amy Klobuchar, who is leading the debate on antitrust competition in the App Stores, today called Apple's release of AirTags "timely" because it is the kind of behavior it plans to examine, Reuters reports. "It's time given that this is the kind of behavior we're going to talk about at the hearing," she said, noting that the criticism of the App Store and Play …
iOS 15.2 Beta adds a communication security feature to messages for children
Apple announced new Child Safety features over the summer that aim to ensure the safety of children online. Apple has confirmed that one of these features, Message Communication Security, is enabled in the second beta version of iOS 15.2 released today, after hints appeared in the first beta version. Keep in mind that communication security is not the same as the controversial anti-CSAM feature that …
The U.S. Department of Justice is likely to file an antitrust lawsuit against Apple
The United States Department of Justice is accelerating its antitrust investigation against Apple and there is an increased likelihood that Apple will face a lawsuit against the monopoly, reports The Information. Citing internal sources who know the investigation, The Information says that there was a "rush" of activity because DOJ continued to question Apple, its customers and competitors about …
Code for Apple's secure communication feature for children found in iOS 15.2 Beta [Updated]
Update: We learned from Apple that the security security code contained in the first iOS 15.2 beta version is not a feature in that update and Apple does not plan to release the feature as described in the article. Apple announced new child safety features this summer that are designed to make children safer online. One of these functions, communication security, seems to be involved in …
Friendly communicator. Music maven. Explorer. Pop culture trailblazer. Social media practitioner.