APPLE NEWS
South Korean Apple Developer Academy opened in 2022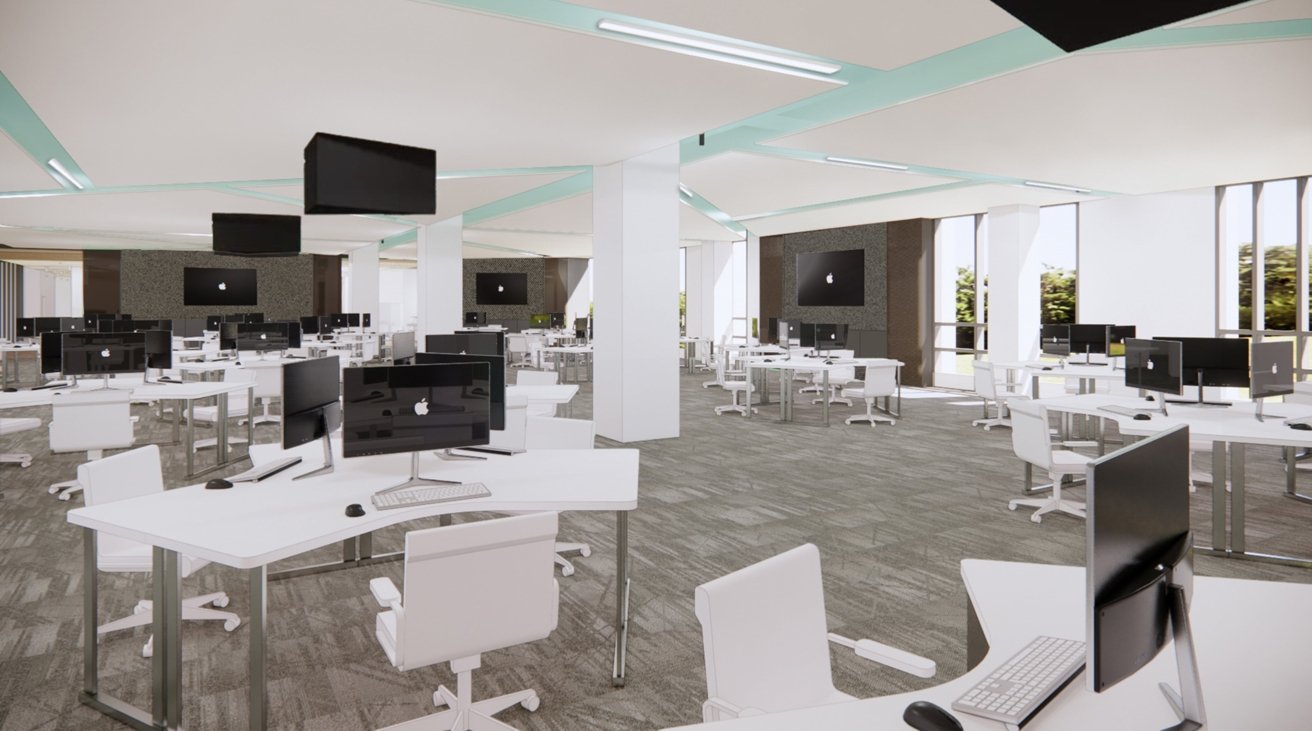 Apple's new Developer Academy and Development Support and Development Research Center will open in South Korea in 2022, launching as part of Apple's agreement to end the antitrust investigation with the country's Fair Trade Commission.
Announced Monday, the Apple Developer Academy and R&D Support Center will open in 2022 within Pohang University of Science and Technology in Pohang, North Gyeongsang Province.
The academy will provide free training to Koreans over the age of 19, as part of a nine-month program. Applications to participate in the program will open in the coming months.
According to Apple, the academy was created to help entrepreneurs, developers and designers find and create jobs in the iOS app ecosystem. In South Korea alone, the App Store has helped create more than 200,000 jobs.
While Apple Developer Academy will be an extension of the existing scheme from other parts of the world, the Production and Development Support Center will be its first such facility. It will help small and medium-sized businesses upgrade their technologies and processes by connecting Apple experts and equipment with local businesses.
Apple says the center will support the latest training and help with production using the latest available and green technologies.
As part of the same announcement, Apple is also providing thousands of iPads to low-income schools and families across the country, along with ongoing support. Educational programs Anyone can code and anyone can create will be available in Korean from 2022, and free resources will be available to teachers.
The investment in the development academy and production support center is part of Apple's agreement with the Fair Trade Commission, which was approved in February. The settlement ended an ongoing antitrust investigation into allegations that Apple was forcing local telecommunications companies to pay the cost of warranty services and television advertising.
The settlement plan included an investment of 100 billion won ($ 84.7 million) to support consumers and small businesses. Approximately 40 billion won was earmarked for a production support center, 25 billion for discounts on iPhone repairs and warranties, and 10 billion for investments in schools and public facilities.
The Korean FTC also fined Apple in March for allegedly obstructing the investigation. These included blocking Internet access, refusing to submit relevant documentation, and taking action against a 2016 raid by Apple's local offices.
Friendly communicator. Music maven. Explorer. Pop culture trailblazer. Social media practitioner.