HARDWARE
Raptor Lake Spreads Its Wings to 6.0 GHz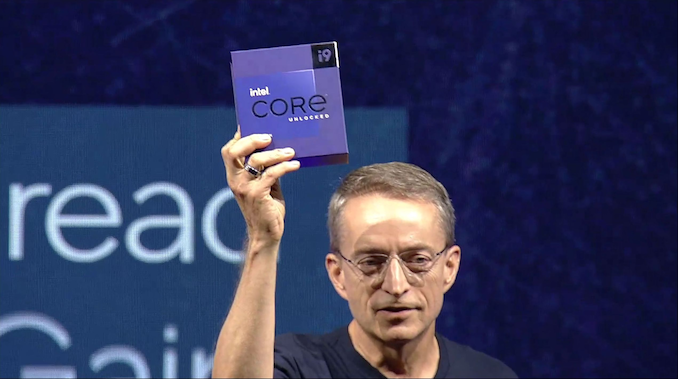 Initially mentioned during their Innovation 2022 opening keynote by Intel CEO Pat Gelsinger, Intel has unveiled its highly anticipated 6 GHz out-of-the-box processor, the Core i9-13900KS. The Core i9-13900KS has 24-cores (8P+16E) within its hybrid architecture design of performance and efficiency cores, with the exact fundamental specifications of the Core i9-13900K, but with an impressive P-core turbo of up to 6 GHz .
Based on Intel's Raptor Lake-S desktop series, Intel claims that the Core i9-13900KS is the first desktop processor to reach 6 GHz out of the box without overclocking. Available from today, the Core i9-13900KS has a slightly higher base TDP of 150 W (versus 125 on the 13900K), 36 MB of Intel's L3 smart cache, and is pre-binned through a unique selection process to ensure the Core i9- 13900KS's special edition status for their highest level of frequency of 6 GHz in a desktop chip out of the box, without the need to overclock manually.
Intel Core i9-13900KS: 6 GHz P-Core Turbo For $699
The Core i9-13900KS has been a long-awaited entrant to Intel's Raptor Lake-S for desktop series, with previous reports from Intel during their Innovation 2022 keynote that a 6 GHz out-of-the-box processor was on the horizon for this year. As Intel highlights, the Core i9-13900KS represents a significant milestone for desktop PCs, with its 6 GHz out-of-the-box P-Core turbo frequency. This makes it one of the fastest desktop x86 processors, at least from the perspective that users don't need to overclock anything to achieve these ridiculous core frequencies.

This screenshot is taken directly from Intel's Core i9-13900KS promotional video
From Intel's sneak peek video on YouTube published on Jan 10th, the Core i9-13900KS looks to have reached 6 GHz on two of the eight performance (P) cores, with a clock speed of up to 5.6 GHz on the remaining six cores, which is very impressive. One of the adjustments Intel needed to make to power limitations to achieve these frequencies is somewhat hazy.
Intel hasn't specified if the Core i9-13900KS is a special binned part, but from previous KS launches, this has been the case, and it's expected that it is still the case. The reports of Core i9-13900K chips being overclocked to 6 GHz at ambient are few and far between, with only the best examples and those with very aggressive and premium ambient cooling solutions capable of this.
While we know the Core i9-13900KS has a base TDP of 150 W, up 25 W from the Core i9-13900K (125 W base TDP). Interestingly, from their promotional video, Intel's Technical Marketing Engineer Jason Xie stated that everything was at stock settings in Intel's Extreme Tuning Utility (XTU). While watching the video, we observed a breeze through the XTU screen itself, highlighting that the PL1 and PL2 limits were set to 300 W. Intel has not clarified the specifics regarding the PL1 or PL2 limits on the Core i9-13900KS. Still, the video states everything is at default settings.
Intel's current Intel 13th Gen Core i9 Series stack stands as follows (as of 01/12/23):
Intel 13th Gen Core i9 Series: Raptor Lake-S (As of 01/12)
AnandTech
Cores
P+E/T
P-Core
Bass
P-Core
Turbo
E-Core
Bass
E-Core
Turbo
L3 Cache
(GB)
IGP
Bass
W
Turbo
W
Price
($)
i9-13900HP
8+16/32
3000
6000
2200
4300
36
770
150
300*
$699
i9-13900K
8+16/32
3000
5800
2200
4300
36
770
125
253
$589
i9-13900KF
8+16/32
3300
5800
2200
4300
36
–
125
253
$564
i9-13900
8+16/32
2000
5600
1500
4200
36
770
65
219
$549
i9-13900F
8+16/32
2000
5600
1500
4200
36
–
65
219
$524
i9-13900T

8+16/32

1100
5300
800
3900
36
770
35
106
$549
*PL1/PL2 limit of 300 W is based on Intel's promotional video published on Jan 10th on its YouTube channel.
Comparing the Core i9-13900KS special edition processor directly to the regular Core i9-13900K, it has a 200 MHz increase on the P-core turbo to achieve the 6 GHz goal that Intel intended to make for its Raptor Lake-S special edition chip . The other specifications, such as the E-core base and turbo clock speeds, remain at 2.2 and 4.3 GHz, respectively. The Core i9-13900KS also benefits from 36 MB of L3 cache and includes Intel's UHD 770 integrated graphics processor.
Intel has not clarified how many Core i9-13900KS parts will be available during the life cycle of Raptor Lake-S. As we've seen with previous iterations of its KS edition SKUs (the S denotes it is a special edition), there is typically a limited number of processors produced. Whether this is due to binning out samples to ensure the 6 GHz P-core turbo frequency is achievable or if Intel has a more refined selection of binning methods.
Intel Client Computing Group (CCG) Manager Marcus Kennedy stated that "The Core i9-13900KS continues our 13th Gen Intel Core desktop processor family excellence, showcasing the new performance heights made possible by our performance hybrid architecture". He also said, "Extreme gamers and enthusiasts can now push their everyday performance further than ever before with the first desktop processor in the PC industry to provide 6.0 GHz speeds at stock".
The Intel Core i9-13900KS is available to buy now at most retailers, with an MSRP of $699. This is $40 cheaper than the previous Core i9-12900KS ($739) that was launched last year. Based on current MSRP pricing, the Core i9-13900KS is $110 more than the current Core i9-13900K.
Source: Intel
Friendly communicator. Music maven. Explorer. Pop culture trailblazer. Social media practitioner.