GADGETS
Masters of the Universe Revelation Hamill Headey Recording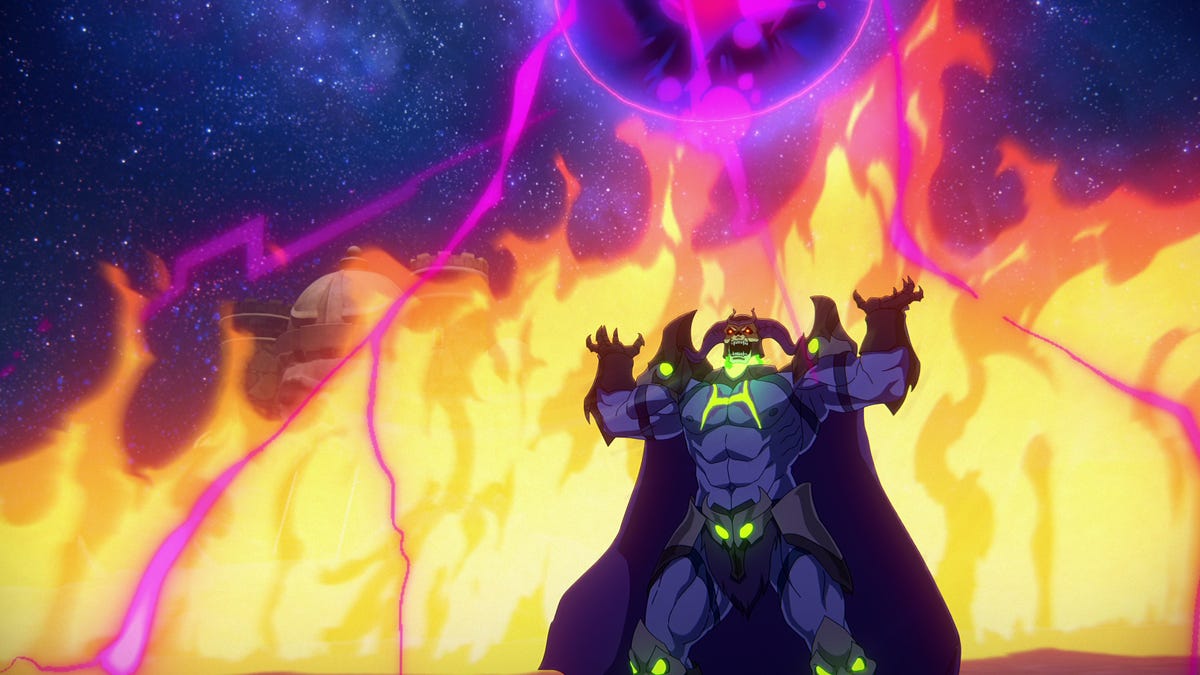 Whatever your feelings about the recently published the other half of Kevin Smith's Lords of the Universe: Revelation, it is always a pleasure to see the master working, i Mark Hamill i Lena Headey they are certainly masters in their vocal work. Watch this video of Hamill and Heady playing He-Man's enemy Skeletor and his evil partner / witch Evil-Lyn, respectively, are filming a scene from the second half of the show.
If you miss the first part Revelation, all you really need to know is that Skeletor finally grabbed He-Man's sword of power and managed to channel the power of the Gray Skulls into himself – becoming He-Skeletor, if you will. Since Skeletor is already quite powerful in itself, this equates him with Skeleton-God and he uses his newly discovered power to do much more than just hit people. Watch and listen:
Here are a few interesting things, first of all: how does Mark Hamill do it with his voice and then manage to talk like a normal person? It's like scratching your nails down the vocal cords every time he speaks like a Skeletor, and Skeletor talks a lot in Revelation—And that's before you realize all the multiple moves he has to make for each line. Second, this is the first time since the pandemic that I've seen two actors film in the same room at the same time, which is great because I've talked to enough voice actors to know they prefer to record with others at the same time as giving them performance to play. Finally, is it weird how effortlessly evil Hamill and Headey can sound? That should come as no surprise as Hamill cast his vote Batman: Animated series'The Joker was so perfect, and Headey was ruthless and vindictive Cersei Lannister he Game of Thrones, but still … a little weird.
The other half Lords of the Universe: Revelation is currently airing on Netflix, and our review will come soon.
---
Wondering where our RSS feed went? You can pick up a new one here.
Friendly communicator. Music maven. Explorer. Pop culture trailblazer. Social media practitioner.