MARKETING
How we serve our clients during a 4-day work week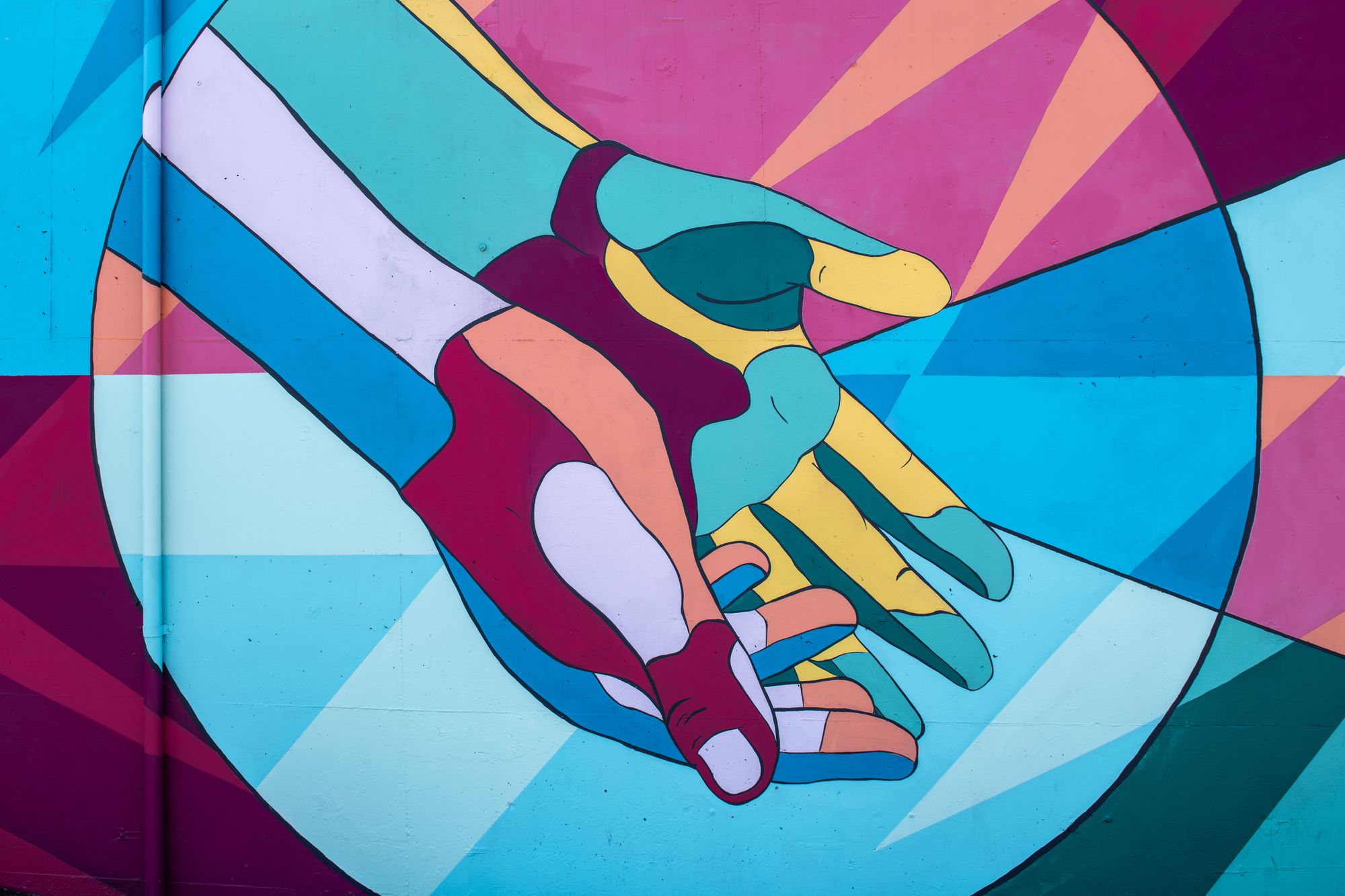 Like the rest of the Buffer team, our advocacy team was thrilled when we first experimented with the four-day work week in May 2020. However, unique to this team was little caution about the success of the four-day work week for the customer-oriented team.
As a company, Buffer has always had a high customer support scale. Our goal is to provide fast, personal, and informed customer support responses 24 hours a day, seven days a week. We also assign one lawyer to each card so that each customer gets a sense of continuity with us. As far as advocacy is concerned, even if we work one day less per week, the amount of tickets remains largely unchanged.
So how do we want to set the bar high when we work four-day work weeks?
We tried a few different settings and are pretty happy with the place we agreed to. Here's exactly the system we're currently using to make our four-day work week work for our customer advocacy team, along with a transparent insight into our team's goals and metrics from the last year of the four-day work week.
How advocacy is set for a 4-day work week
Over the years, the advocacy team has done several different rounds of summer Fridays, where our teammates took half-days on Fridays in the summer. We learned a lot from them, so we already had a framework for the challenges and opportunities that would be entering a four-day work week.
Overall, a shorter work week is a great opportunity for an advocacy team to learn and grow in several areas:
Communication: In addition to a four-day work week, we need to have excellent communication with a key focus on asynchronous communication.
Knowledge management: We have already put a lot of effort into how we share knowledge and document our processes, and this is another opportunity to improve the way we do it.
Experiment with time management: It is an opportunity to explore how we can work more efficiently every day and how we can better manage our energy.
Setting individual goals: This was a great opportunity to review individual goals and give the team clear goals to work on.
There we started with a four-day work week
When the entire Buffer team first started working a four-day work week, we gave each team at Buffer the freedom to choose the day of the week to take off. The whole company is mostly divided into two camps: Wednesdays or Fridays.
We already knew that choosing a consistent day each week would not work for us in the advocacy team because we have to be available seven days a week for our clients. Every day when we don't have lawyers working, the number of tickets increases and users don't get answers. There is also the possibility that we miss an error or problem with the Buffer product coming through the inbox.
We knew from the beginning that we would need different days off for different team members. Initially, we rotated days off, so teammates were free on a different day each week, but there were always some teammates online. We did this for the first month and it wasn't a popular option. First, there was too much administrative work involved in setting up this schedule; second, it was difficult for the conspirators to plan anything when the day they were offline was constantly rotating.
A system that works for our team
The schedule we have now is the schedule we landed on in July 2020, three months after the adoption of the four-day work week. We have asked the members of the team for preferences for a day off, and we try to adhere to them as much as possible. Most people opt for a free Friday, some prefer Monday, and a smaller group leaves on Wednesdays. This is consistent every week, so we know exactly who will be online every day of the week.
An important part of this system for us was building to optimize most of the people on the team so they could take three days off in a row. This work structure – four days later, three days off – can really be complemented, and that's what we wanted for our team members.
Also, it can be inconvenient to have a constant conversation with the client if you do not have a random day in the middle of the week. With that in mind, we've built a schedule, although we have a few team members who think it's worth taking advantage of free Wednesdays and we support that. For most of the team, however, Monday or Friday is free.
How we manage the weekend
As you can see in the table above, we also have customer support on weekends. It's something we've been doing since the early days of Buffer, and we're hiring a few people especially for the weekend shift. By default, they work one of the weekends, not both, so they have one free weekend. The exception is that one teammate prefers to work from Friday to Monday, and has a day off from Tuesday to Thursday.
For those who go on shifts on weekends, we continue to optimize that we have three days off in a row to maintain the benefits of that extra vacation and maintain the flow to communicate with customers.
Goals and metrics and a 4-day work week
In general, we set goals and measure our incoming volume over seven days instead of the four that each teammate does. The challenge for us is to ensure that together we are equally productive in those seven days with this new schedule. Honestly, we struggled with this for the first six months; we did the best we could, but we didn't have clear goals and we couldn't have clear expectations to increase productivity.
This year we were much clearer with our goals, specifically around the goals of the number of tickets to be achieved within four days. That clarity means teammates can achieve our response time goals and continue to work a four-day work week. Like other teams in Buffer, Advocates have the option to work part or all of the fifth day of the week if they feel they have failed to achieve what they set out to do in a given week. We call that fifth day a "flooded day."
Take a look at our goals and their development
Our two main goals for the advocacy team have always been customer response time and individual ticket goals (how many tickets a lawyer passes in one day). These goals were based on what we considered realistic goals for the team and for the level of each individual.
In the first quarter of 2020 (before we worked a four-day work week), our goal was to respond to customer emails within six hours. We also had individual map goals that were based on daily volume. When we switched to four-day work weeks in the second quarter of 2020, we implemented new goals for tickets per day, but did not tie them to the user experience we wanted to provide or set them based on achieving the same performance in four days instead of five.
Eventually, we developed our working hours to offer customer support. At the start of our 4-day work week experiment, our working hours were Monday at 3 a.m. ET until Friday at 8 p.m. ET. 24 hours a day during the work week. To create more consistent expectations for our clients, we changed business hours from 6:00 a.m. to 8:00 p.m. ET every day, Monday through Friday.
Now, in 2021, we have set ambitious OQRs (goals and key results) at the company and team level around customer response times and overall service delivery experience. It is important for us not to sacrifice user experience for efficiency. Our goal was a two-hour first response time, and the next responses to be sent within seven hours (for tickets by email).
Some results so far in the first quarter of 2021:
Our customer satisfaction rating climbed from 92.3% in the fourth quarter of 2020 to 94% this quarter.
We achieved the goal of a two-hour first response, with a median of 1.6 hours during business hours.
Our team sent 71% of other responses within seven hours (our goal was 90%).
We have also standardized our team's goals for responding to tickets sent weekly (148-170 tickets) and the quality of tickets we expect from each individual. These goals provide the level of performance we need to achieve our goals, while being able to take advantage of that fifth day of rest.
Thoughts of parting
We are proud to have been able to improve our customer response time and experience in 2021 by working a four-day work week. Even with that, we know there is still room to develop what a four-day work week looks like for our team.
Reducing the working time available to the global team means that we sometimes have a slight shortage of hands when we are affected by external factors, such as third-party downtime or API issues. While we could achieve the same amount of tickets in four days as five, it will always be worthwhile to be available on certain days and times in the world of customer support.
As a team, we continue to discuss how we could embrace a little more flexibility around coverage in our strategy for the future.
Do you work in a customer support team that has four days of work weeks? Or do you have more questions about how we approach the four-day work week? Send us a tweet! You may just contact one of our client advocates.
Photographed by Tim Mossholder at Unsplash
Friendly communicator. Music maven. Explorer. Pop culture trailblazer. Social media practitioner.