MARKETING
How we built and developed our habit of going back to Buffer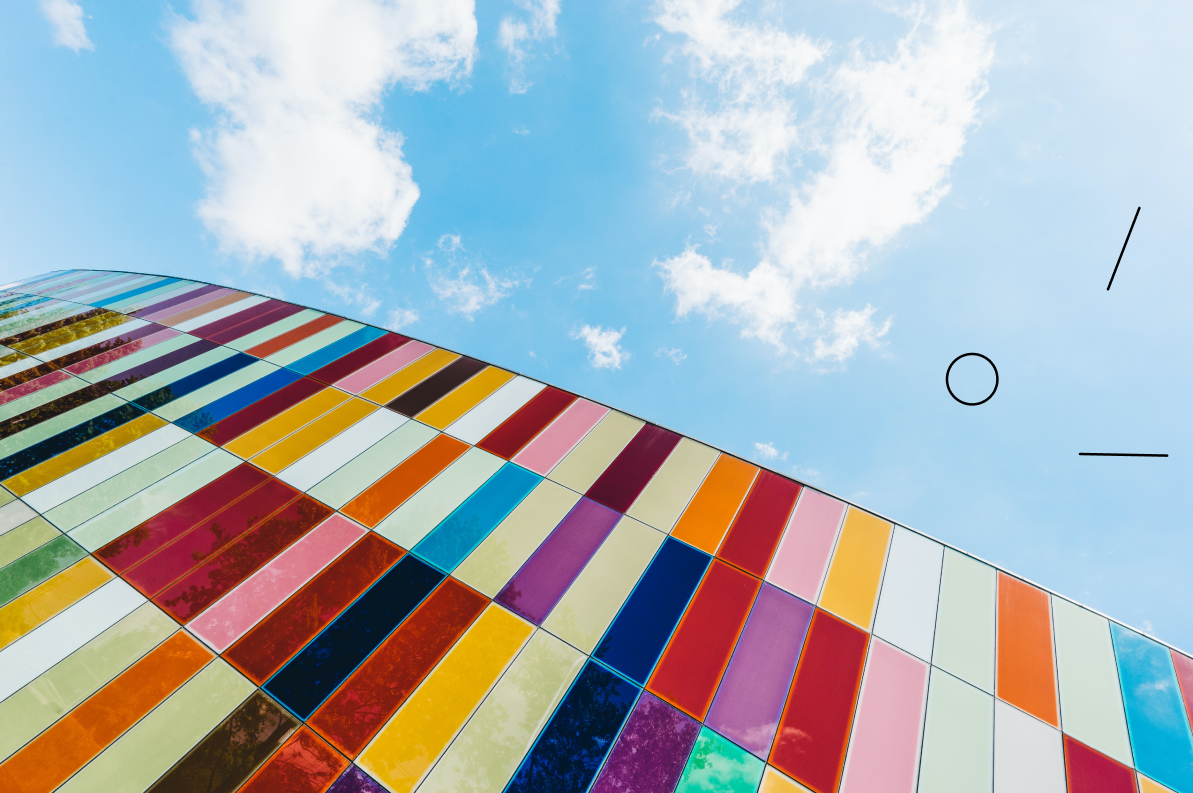 In 2020, it was more important for us than ever to support small businesses and non-profit organizations.
There are so many organizations that offer essential services to their communities, and we were happy to be able to support them while still supporting our own clients. We always want to return every year – the amount could change depending on our profit, but we will always return it. It's a habit worth building and continuing.
We would like to highlight the organizations we supported in 2020 and the important work they are doing, and how we have supported them.
The evolution of return and selection of leading causes
Back in 2017, we committed ourselves to donating 20% ​​of our profits each year to charities, and each year we selected these non-profit organizations in different ways.
In the first year of 2017, we invited our team to nominate any organization they wanted and we selected the seven that received the most votes. It was a very open inquiry! In 2018, we focused a little on our search, taking into account all the nominations for the team, but in the end choosing one organization that will represent each of our six company values.
In 2019, we laid the foundation and decided to focus our efforts on a key stakeholder in the buffer – the environment. We worked on calculating our carbon footprint and found funding projects that would prevent, eliminate or reduce carbon emissions in the same amount. We then asked our team to tell us their favorite organizations that produce clean energy, remove carbon from the atmosphere, support sustainable energy sources or otherwise contribute to the health of our planet, so we finally selected five to support.
When we entered 2020, climate action was still the main cause we felt committed to supporting, but it became apparent that there was another area where significant work needed to be done. The fight against racial injustice and the active implementation of the fight against racism have become a priority of our company, and we have worked on establishing several programs to support BIPOC activists, as well as organizations owned by blacks or POC members working against racism.
When we began to consider our charity donation for 2020, we decided we wanted to make a significant contribution to organizations addressing one of these two key causes — climate action and anti-racism — and that had a strong alignment with our vision: a multi-small world that they do well while doing well.
Selection process
As we always did, we invited our team to tell us about the organizations that inspired them. Here's what we shared about each cause and why it was important to Buffer's vision:
"Without a habitable planet and the stability it provides, small businesses will not be able to thrive, including Buffer. At the same time, the climate challenge also creates huge opportunities for innovation and entrepreneurship, hence more startups and small businesses! It is considered crucial to do our part in building a sustainable and healthy environment in which small businesses can have long-term success. "
"Systemic racism is not only an injustice, it is also bad for business. Research estimates that total economic output would be $ 16 trillion higher than in 2000 if racial gaps were closed. 'When it comes to a world with more small businesses, we would also like to see more diversity in these businesses. By contributing to a fairer and fairer future, we can create a world in which more people from underrepresented groups can start small businesses and have the means to support small businesses in their communities. "
From these inquiries, we collected team nominations and learned about some amazing organizations. After voting across the team, we opted for four organizations, each of which receives $ 12,152.25 — an equal share of $ 48,609, which is 20% of our share of the 2020 profit.
Our charities for 2020 and the work they do
We have selected two organizations that will represent our focus on anti-racism and two that represent climate action. We are proud to support these organizations that are truly working to create a fairer and more sustainable world. Read on for more information on their work!
GiveDirectly
When we reduce the global level, there is a great inequality between people born and living in developed countries compared to developing countries. The differences in wealth and access to opportunities remain large. There is currently strong evidence that giving unconditional cash grants to people living in poverty is one of the most effective ways to encourage positive change in their lives.
GiveDirectly provides cash grants that allow people to invest in projects, businesses, and items that are most influential to them, rather than relying on organizations to choose for them. From their website: "We believe that people living in poverty deserve the dignity to choose for themselves how best to improve their lives – cash makes that choice."
We are thrilled to support GiveDirectly as a way to start more small businesses – especially people from underrepresented groups – starting around the world.
digitally unshared
There is no doubt that American technology and beginner scenes have long been homogeneous in many ways – in terms of race and gender. We're really excited to hear about organizations that support underrepresented groups and raise them to get the same opportunity as other founders, and the digital undivided do just that.
At digitalundivided, they run training programs, pre-acceleration programs, and scholarships to help the founders of Black and Latinx women get the resources and mentoring they need to grow their business. On top of all that, we were excited to see that they were conducting research on the founders of Black and Latinx women in the US and that they were using their research as a catalyst for change and action. From their website: "At digitalundivided, we use original, proprietary research to develop a data-based ecosystem that expands existing knowledge about entrepreneurship in developing communities."
Their mission is to do well while doing well – supporting black and Latin women on their entrepreneurial journeys, all of which foster economic growth in their communities.
Cool Earth
Trees is the power plant of our planet, which is constantly extracting carbon from the atmosphere – so deforestation has a great contribution to the climate crisis. Cool Earth works directly with rainforest communities to stop deforestation. They do this by getting to know and learning from rainforest communities around the world, many of which are indigenous communities that have intimate relationships and tremendous wisdom about their local forests.
Cool Earth works with these communities to develop solutions that are unique to each location. In many situations, they support local communities in developing sustainable revenues so that they can be self-sustaining without harming rainforests. From their website: "Cool Earth supports local and indigenous knowledge in developing innovative ways to address forest threats, and makes communities stronger and more resilient."
Cool Earth is taking tangible climate action as it empowers and supports indigenous communities, an approach we are honored to support.
VertueLab
Cleantech is a growing industry of companies working to preserve the environment with clean energy, sustainable use of resources, carbon sequestration and more. VertueLab is working to address the climate crisis by providing resources and entrepreneurial support to early-stage clean technology beginners whose products can provide a measurable impact on greenhouse gas reductions. They also deliberately prioritize the growth of diversity, equality and inclusion in clean industries.
In other words, VertueLab directly nurtures small businesses that strive to make a difference in climate and that shape a more sustainable and equitable world. From their website: "[Our mission is] unleash innovation and entrepreneurship that will address environmental challenges and catalyze shared economic prosperity. "
VertueLab is actively fighting the climate crisis with a vision that is very similar to ours – to see a world with more startups that work great for the planet and are making good progress in the process.
Additional donations to anti-racism organizations
In mid-2020, apart from our annual donation share profits, we also committed to donate $ 100,000 to organizations for and by blacks working to eliminate racism. After consulting with our black teammates to determine the organizations they want to see money going to, we donated three wonderful organizations:
The Marsha P. Johnson Institute, which protects and defends the human rights of black transgender people.
Marshall Project, a non-partisan, non-profit news organization that seeks to create and maintain a sense of national urgency regarding the U.S. criminal justice system.
Brave Space Alliance, a black-led trans-led LGBTQ center, designed to create and provide affirmation services for the LGBTQ community in Chicago.
We suggest you read more about these organizations and their daily influential work supported by black communities.
Learning for next year
We are a team that loves to give, although our approach so far has been to "understand things as we progress". We have succeeded so far, but now that we have established several charitable initiatives, we are excited to consider a more holistic approach to charitable giving.
Having two leading goals helps us greatly in this, as does our annual choice to donate 20% of our profits. We are committed to continuing our anti-racism programs, internally and externally, and we are working to be as carbon-neutral as possible.
We are honored to support these organizations and we hope that you will address their work as well. Here we list even more anti-racist organizations worthy of support. There is still a lot of work to be done!
Photographed by Scott Webb on Unsplash
Friendly communicator. Music maven. Explorer. Pop culture trailblazer. Social media practitioner.