MAC
How to Get Rid of Search Marquis on a Mac |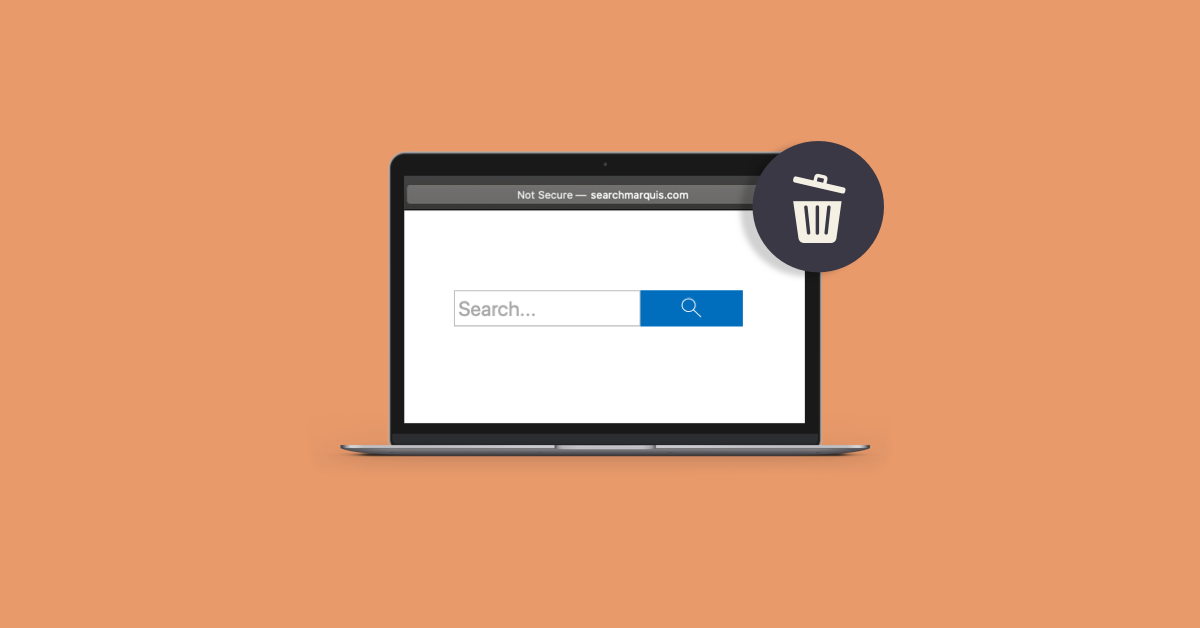 As Mac users, most of us have become accustomed to the idea that "Macs do not have viruses" and we have definitely reduced our vigilance in this area. While it's true that most Windows viruses won't be able to attack Macs in the same way because of their sandbox-protected architecture, a host of other malware is constantly finding its way into Macs, often aided by unsuspecting users themselves.
Because most people believe that Macs cannot be infected, they willingly download all types of files and software to their Macs. The installation of the software requires the special approval of your administrator. Thus, hackers often associate legitimate software with malicious extensions, which gain administrator access to spread directly from users.
One of the most persistent viruses of its kind lately is Search Marquis, a redirect virus that hijacks your browser and redirects your homepage to its own.
Let's take a look at what Search Marquis is, how dangerous it is, and how to get rid of Search Marquis on a Mac.
What is Search Marquis?
Unlike some other horror-story viruses that block your computer or encrypt your data, Search Marquis is not destructive, but it is still quite annoying and burdens your system.
Most of the time you would have no idea that your Mac was infected with Search Marquis – that's until you open your browser.
Search Marquis is a redirect virus that causes all your web traffic to pass through searchmarquis.com (do not visit this website), a landing page with a search box that would redirect any search to Bing.
Why would the Search Marquis hijack your traffic just to send you to Bing? When you search for anything using the Search Marquis website, your query will first travel through a bunch of intermediary domain names, most of which are ad networks (e.g. mybrowser-search.com, searchsnow.com, nearbyme.io), that would pay for Search Marquis for hits like this.
So when you see your browser redirecting to Search Marquis, you know your Mac is infected. You may have either unknowingly installed Search Maquis extensions or downloaded other software that included Search Marquis.
In the future, try to download software only from well-known stores and sources. In the meantime, here's how to block Search Marquis from a Mac right now.
How to Get Rid of Search Marquis on a Mac |
Now that you know why Search Marquis keeps popping up, there are a few ways you can approach removing searchmarquis.com. You can use an automatic malware detector or you can try to manually delete all instances of Search Maquis from your Mac.
It is obviously desirable for the software to do all the work for you in a few seconds – so we recommend using CleanMyMac X.
CleanMyMac X is the most comprehensive optimization software for Mac that not only scans your Mac for speed, but also helps you get rid of old files and folders, delete useless records and settings, completely uninstall applications (including auxiliary files), re-index your search, free up RAM and more.
Known for its intuitive interface, CleanMyMac X ensures that your Mac runs at its maximum capacity without being overloaded with garbage.
Similarly, CleanMyMac X's malware scanner detects and removes all viruses, unwanted software, adware, Trojans and more in just a few clicks:
Start CleanMyMac X
Go to the Malware tab
Click Scan
When the application detects Search Marquis, click Remove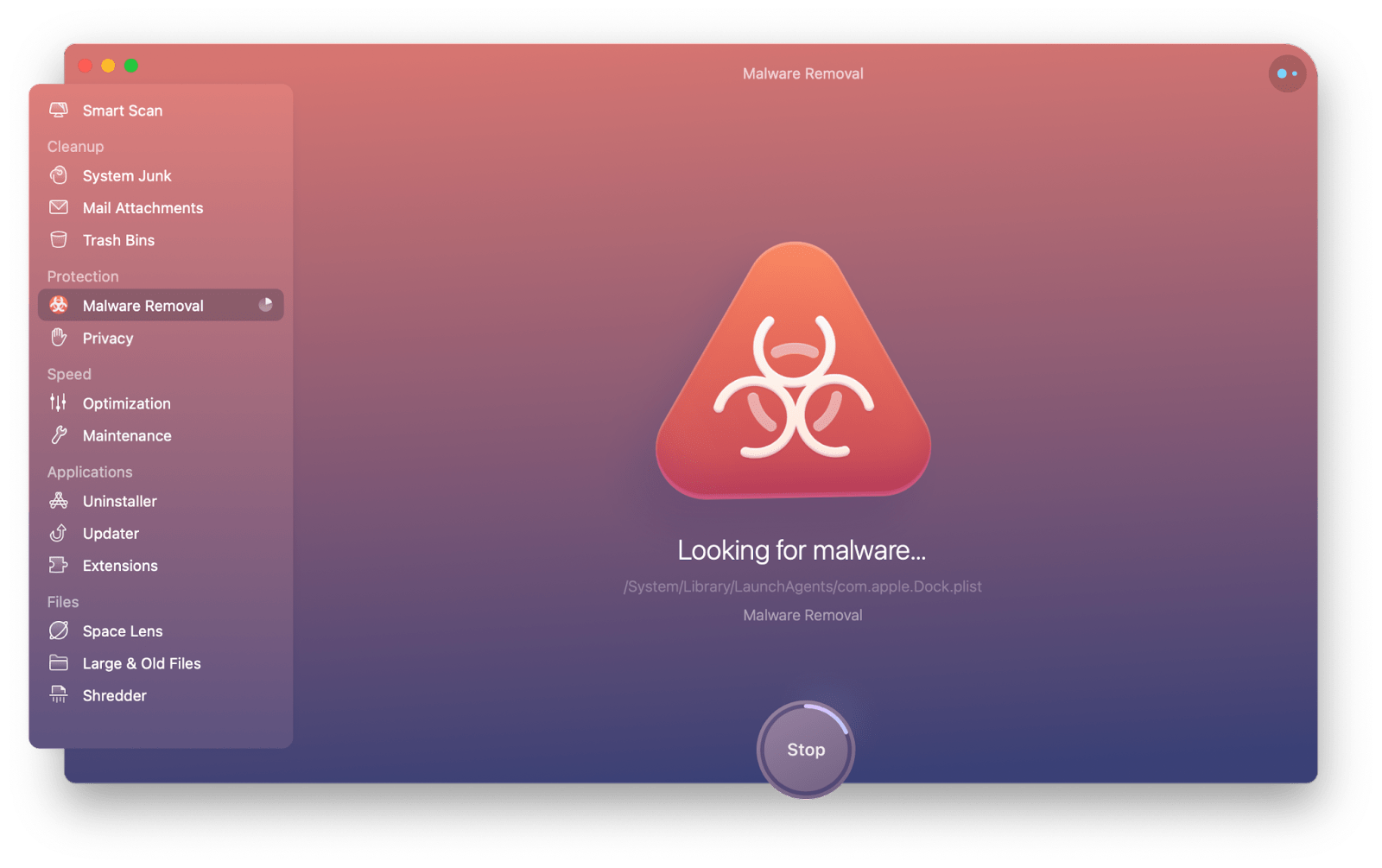 If you want to be able to detect the impact that Search Marquis has on your system so that you can delete it in time, you should use powerful Mac tracking software such as iStat Menus.
iStat Menus knows and shows everything that happens on your Mac, from CPU load to RAM through disks to networks to airflow, and even the weather outside. You can selectively enable tracking of specific parts of your Mac and change your mind as your needs evolve.
To track Search Marquis, it is advisable to monitor CPU levels. Since Search Marquis tends to hijack your Mac for its own processing, you'll probably see the result in sudden CPU jumps. Then you know it's time to act with CleanMyMac X.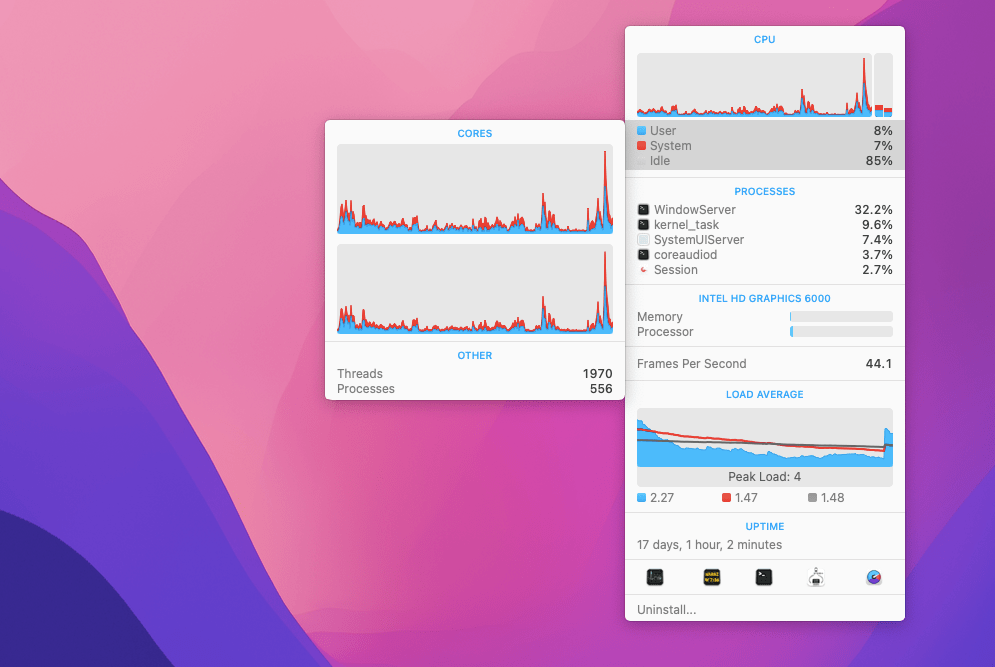 Alternatively, you can follow the process of manually removing the Search Marquis, although complete success will not be guaranteed.
1. Delete suspicious applications
Manually removing Search Marquis can look like you're cleaning an apartment with a blindfold over it – it's hard to remove everything from every corner of your Mac.
However, following the steps below will surely help your Mac become cleaner and faster.
Start by stopping any CPU process that might be associated with the Search Marquis:
Open the Activity Monitor
Take a look at the active processes and highlight the ones you're sure your Mac doesn't need
Click the stop icon above to complete the selected processes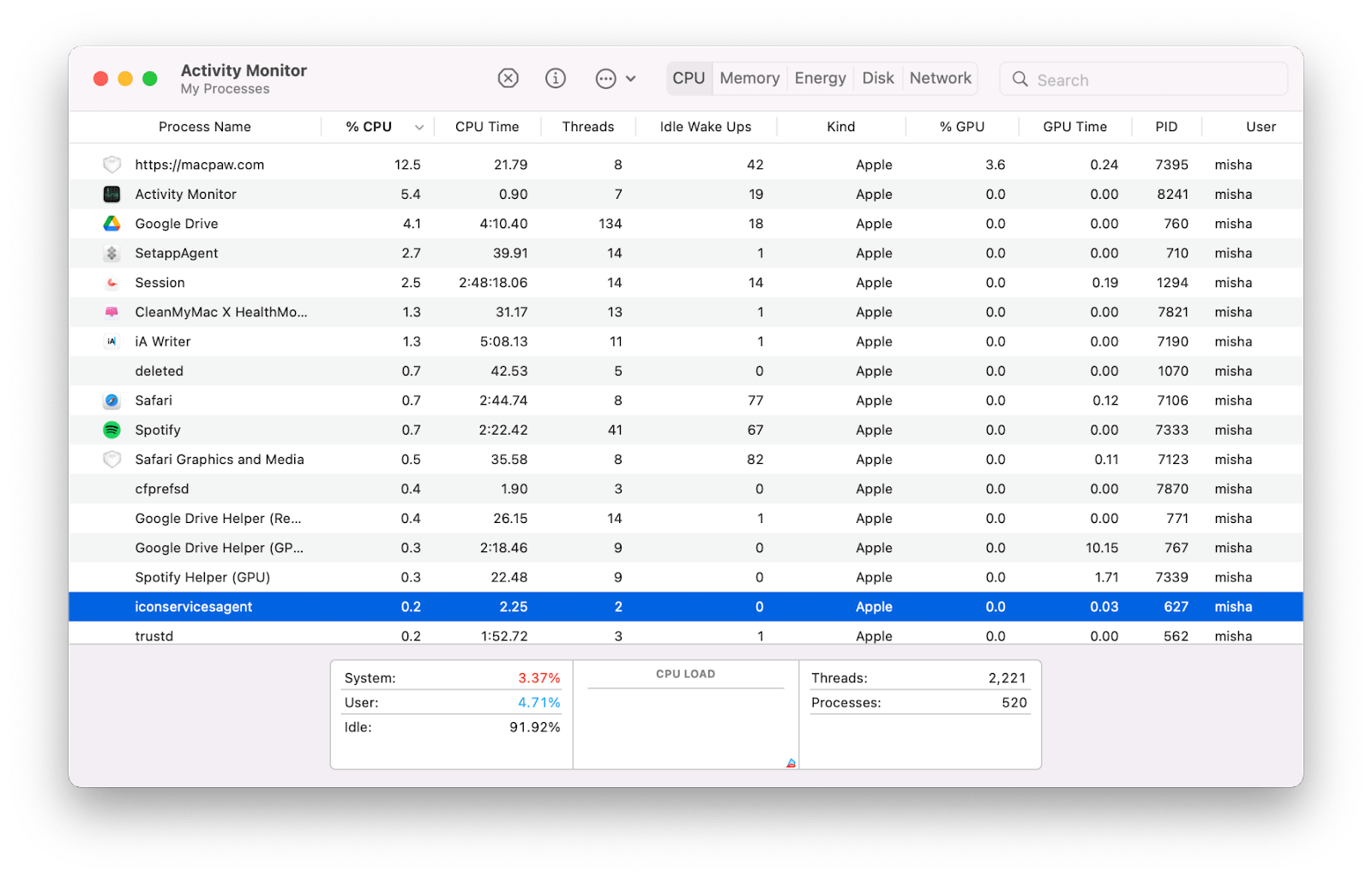 Then proceed to delete all suspicious applications:
Open the Applications folder (⌘ + Shift + A)
Browse the list of applications and highlight the ones you don't know about. Be sure to also check the Utilities folder.
Right-click to select Move to Trash on apps you don't need or use the shortcut ⌘ + Delete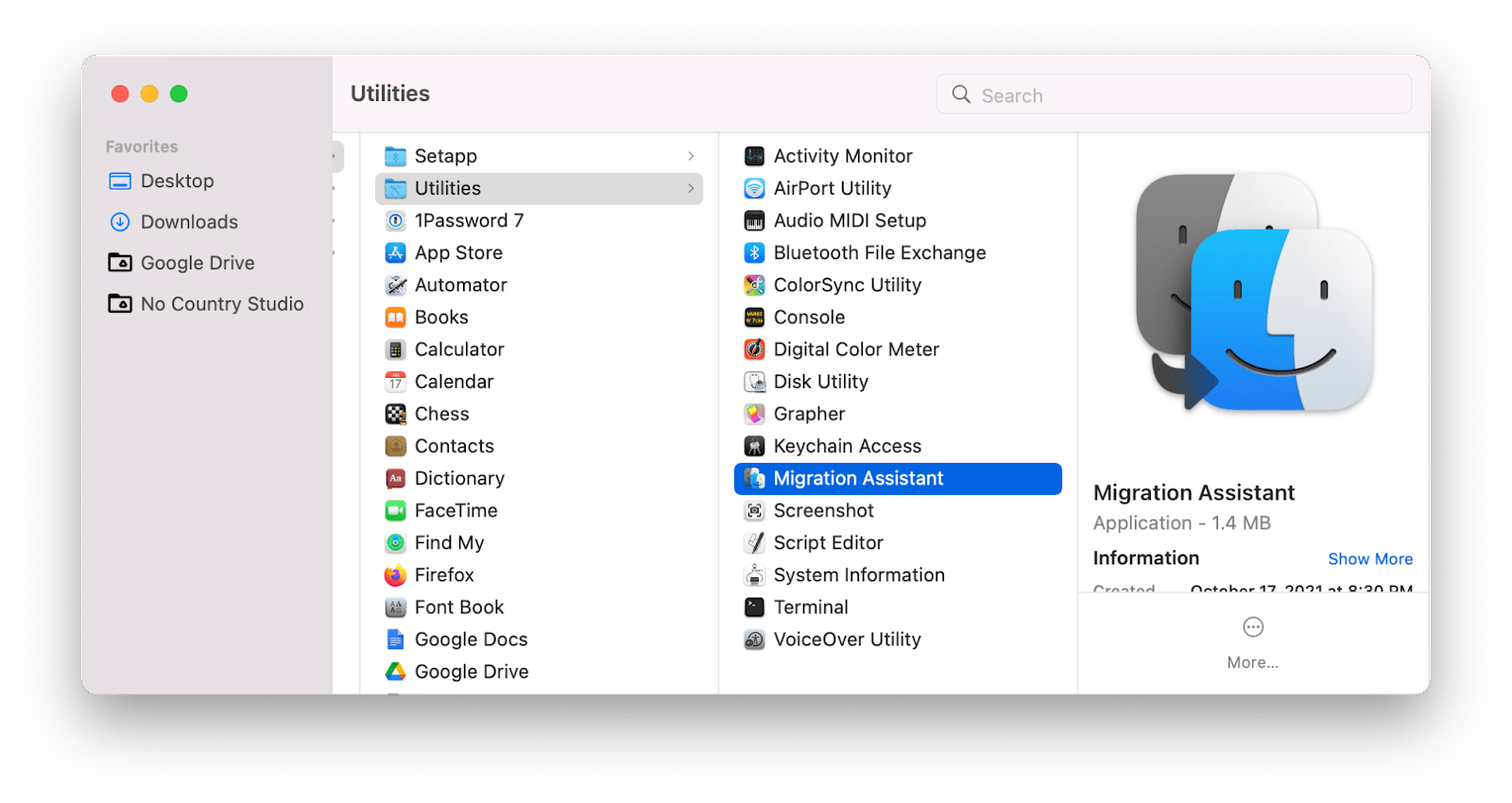 2. Remove additional login items
The way in which various malicious processes elude your attention is by inserting them into background processes, such as being among your other legitimate login items that just load along with your Mac.
The good news is that you can throw out any login items you don't like:
Go to System Preferences on your Mac
Open Users and Groups
Switch to login items
Use the minus icon to delete any login items you don't need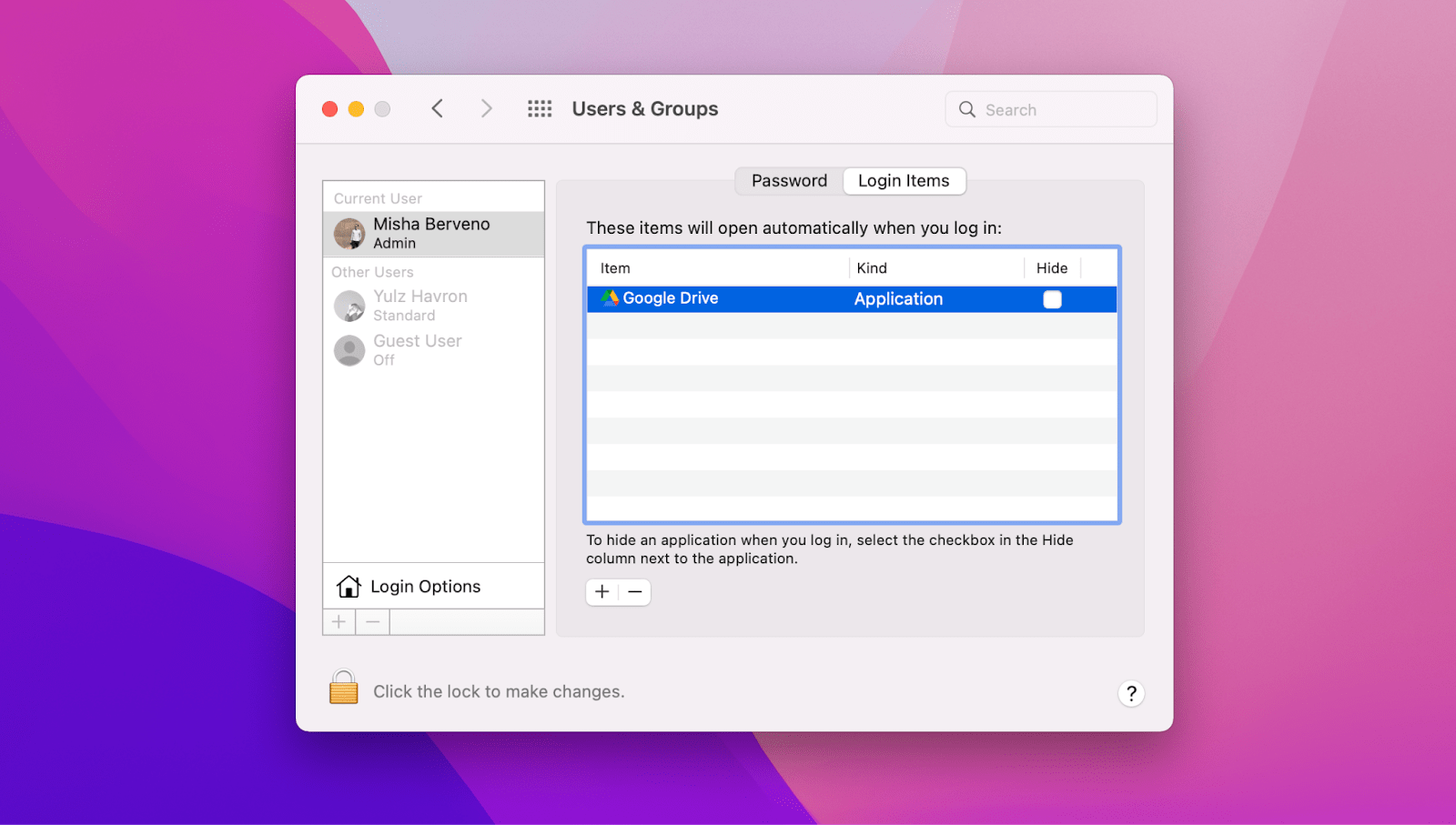 3. Get rid of Search Marquis extensions
With clean apps, utilities, and sign-in items, you may think you've gotten rid of Search Marquis forever, but it's not that simple.
Much of the removal of searchmarquis.com scans your Mac for any leftovers:
Open Go to Folder … (⌘ + Shift + G) in the Finder
Look for ~ / Library / LaunchAgents and delete all files that mention Search Maquis
Repeat with ~ / Library / LaunchDaemons and ~ / Library / Application Support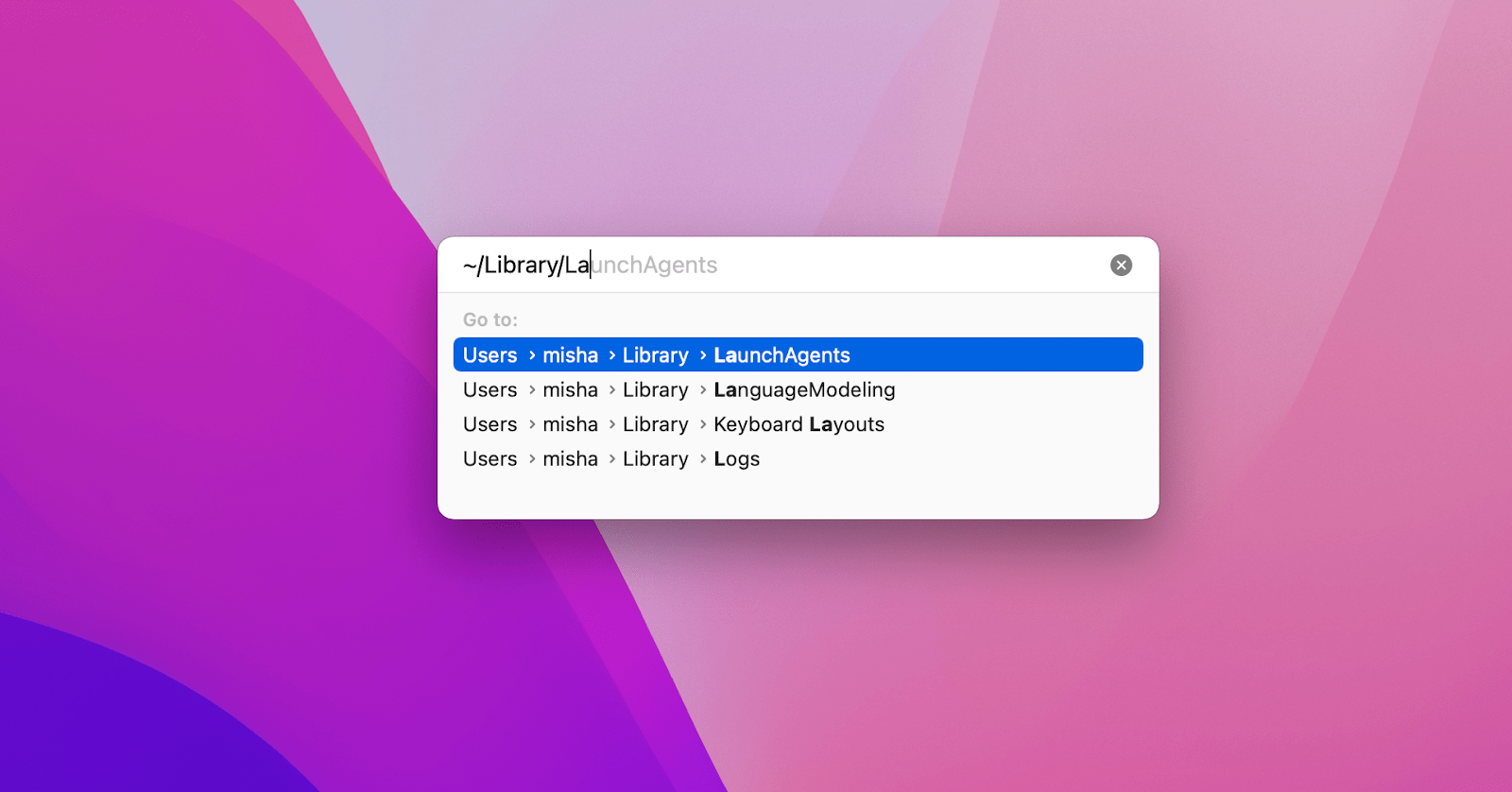 4. Restore your web browser settings
Most of the time, Search Marquis hijacking works as an actual extension on your browsers, so removing Search Marquis from Mac Chrome, Firefox and Safari would be your last step in resolving the virus.
On Safari:
Startup settings (⌘ +,)
Go to Extensions
Uninstall all Search Marquis-like extensions
Return to the General tab and reset your home page
In the drop-down menu, select the new search engine you want to use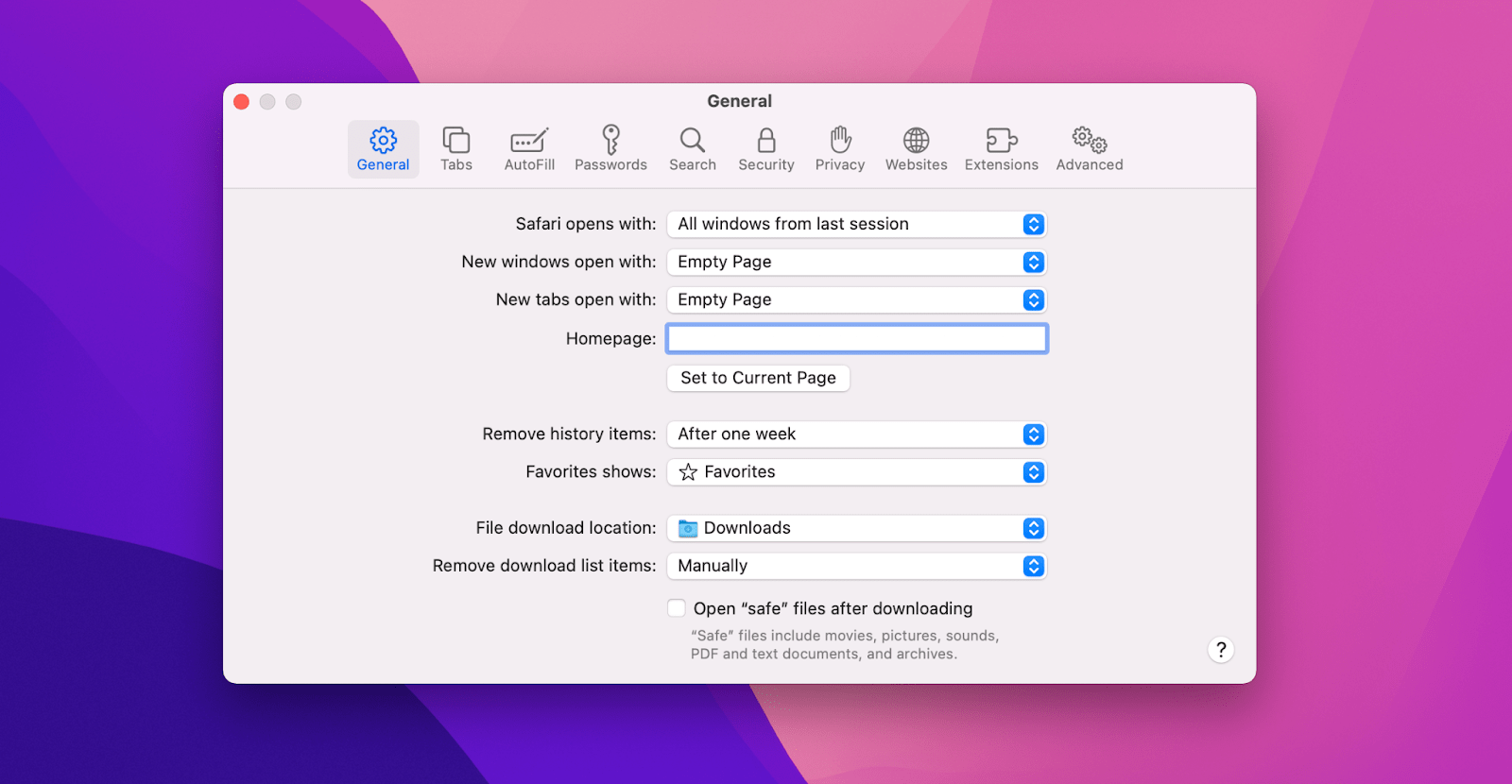 On Google Chrome:
Go to Preferences (⌘ +,)
Run Extensions
Scan the list of extensions and click Remove on the ones you don't need
In the "On startup" section, define your home page
In the "Search engine" section, specify the desired search engine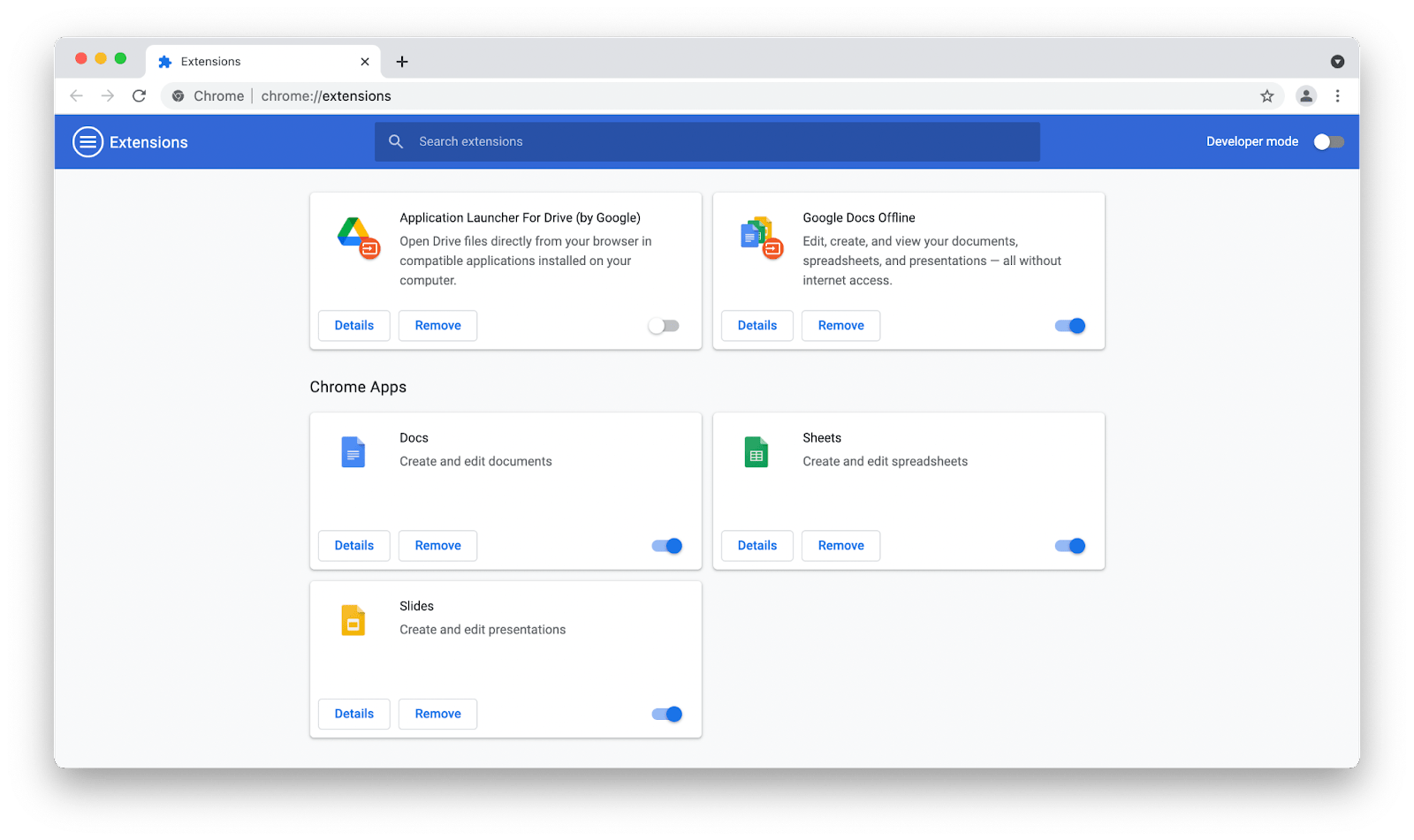 On Firefox:
Open Preferences (⌘ +,)
Go to Extensions and Themes
Click the ellipses menu next to the extensions you don't need, and then click Remove
You can reset the search engine and your homepage on the Home and Search tabs in Settings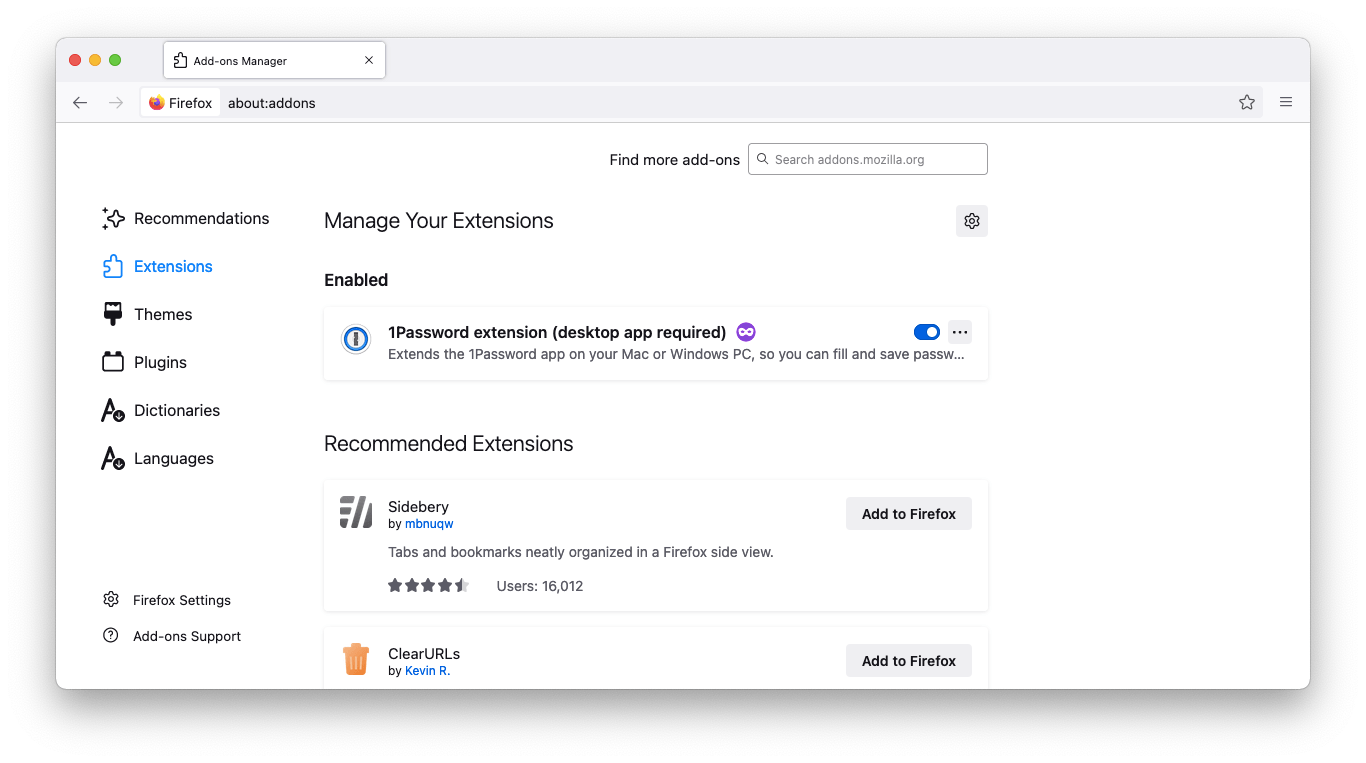 Now, hopefully, Search Marquis will disappear from your Mac forever. But you can see why it's much harder to learn how to manually block Search Marquis from a Mac than to use an automated solution like CleanMyMac X. Throughout the process, it's also worth keeping the iStat menus on so you can see the difference in your Mac performance in real life time.
Best of all, CleanMyMac X and iStat menus are available to you completely free of charge through a seven-day trial of Setapp, a platform with more than 220 high-end Mac and iOS apps in any category you can imagine, from instant messaging with IM + to free media conversions to Permut. Try every Setapp app for free today and see how your problems start to solve on their own!
Friendly communicator. Music maven. Explorer. Pop culture trailblazer. Social media practitioner.