MARKETING
How to build a meaningful (and massive) community, from someone who has done it twice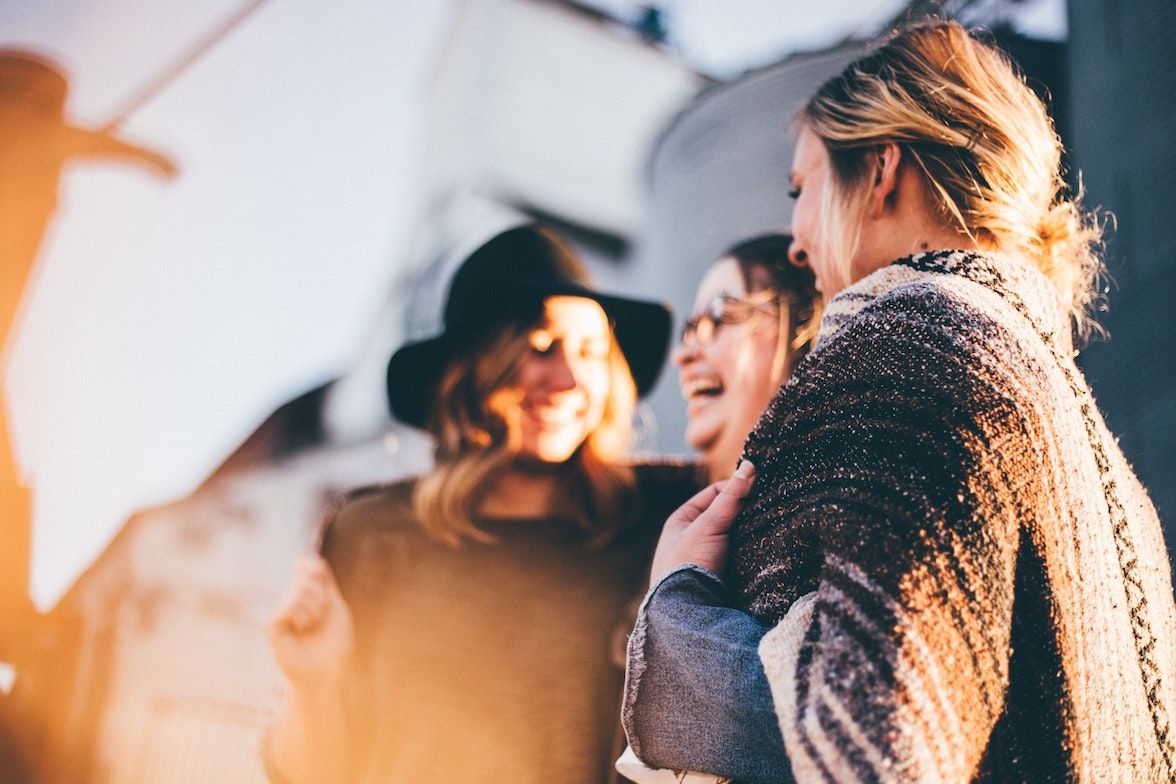 You probably already know the value of building the community behind your brand: stronger word of mouth, stronger customer retention, better organic growth. However, I think that many small business owners are not sure how to nurture real communities or do not believe that they can, if they do not have the money, really do it successfully.
I have built two successful communities on startup budgets, first as the No. 1 employee and director of marketing and community at theSkimm, and now as the founder and CEO of JIGGY Puzzle. Here is my advice to do it right.
1. Find ways to support and celebrate your organic ambassadors
You probably already have a community of champions — people who love what you do and want to tell the world about it — even if it's small. If the cheapest customer is always your existing one, the community that's easiest to build is the one you already have. So, look for ways to help your current advocates help you and thank them when they do.
At JIGGY, we make it clear on product packaging and on the website how puzzles can share their progress on social media, marking us and the artist who designed the puzzle artwork. We also always respond or share their posts on our stories to show how much we appreciate them (and encourage them to keep sharing!).
JIGGY customers love to share their enigmatic journey — and we've made it easy for them to help spread the word about our brand in the process.
In theSkimm, a simple query in our daily newsletter to share with a friend has evolved into an entire ambassador program (called Skimm'bassadors), with detailed instructions on how best to spread the word and multiple benefits based on the number of recommendations. For a long time, we even chose incentives that cost us almost nothing and further encouraged community engagement: access to a private Facebook group, invitations to Skimm events, and the opportunity to meet the team.
Whatever you do, take some time to support and appreciate your biggest fans and it will save you a lot of money in the long run when it comes to growing your community.
2. Introduce your followers to the business building process
Traditional marketing is a one-way conversation, but to build a strong community, you should create opportunities for your customers to feel like they have a voice too.
Again, this doesn't have to be complicated. Our JIGGY team takes care to respond to every customer email we receive so our customers know they are being heard. We keep an ear for the country and make product decisions based on what our customers want, letting them know when we have responded to their feedback. We ask our followers to think about the ideas we are considering, instead of just trying to read their minds. Even a simple Instagram poll can be interesting and insightful.
When we published our first children's puzzle, we pointed out that this decision came from customer requests.
By treating your community of users as a very large board of advisors, you can also begin to feel confident trying semi-complex ideas to see what kind of reaction you will get. For example, when we were figuring out how to monetize our newsletter on theSkimm, we simply told our readers, "We'll start posting some ads, let us know what you think!" By staying transparent and opening this line of communication, our users felt more invested in what we do – and forgive more as we understand it.
The real magic of the brand community begins to happen when you help customers build relationships with each other.
About a year after we started doing events for our Skimm'bassadors, we did a user survey and found that they are a great indicator of the satisfaction of people our users meet through the group: new friendships, professional relationships, even some romantic relationships.
Starting with JIGGY, we saw a ton of organic engagement on social media between our customers and artists creating works for our puzzles, and we found that it made both communities feel more committed to what our brand does. We recently noticed that users have puzzle parties via Zoom — so we decided to start a Puzzle Club to further encourage this type of engagement.
Puzzle Club members receive the same exclusive puzzle each month so everyone can share their progress, as well as opportunities to interact with JIGGY artists — both great drivers of a deeper community.
Think of ways to bring your community together, then step back and watch real relationships begin to happen.
4. Stay Guided by Your Why
After all, none of this works if you don't have a deeper reason behind your brand. TheSkimmo was about informing and connecting with current events in the world around you. JIGGY is about reconnecting with congestion and practicing self-care, with the support of independent artists. People want to be part of these communities because they want to be in a circle of people who have the same opinion.
It's not just about expressing your values ​​- but about living them in your branding, your copy, and even your business decisions. In the first months of Covid-19, we ran out of products and were unable to replenish supplies due to supply chain problems. All we had access to were empty puzzles, so after hearing about the financial difficulties our artists have, we made them draw unique puzzles on these gaps and auctioned them to charity and help artists. This did not benefit our bottom line, but it helped the puzzlers stay connected to our company even when we couldn't sell them anything, it supported our community of artists and strengthened what we as a company do.
During the first months of Covid, our Jiggy Originals campaign supported our community of artists and established a deeper connection with our puzzlers.
Communities do not come together behind products – they come together behind values ​​that are important to them or a lifestyle with which they identify. Design your own, experience it in a brand and make sure you really care about your customers along the way, and you'll be amazing in the dedicated tracking you can build.
Friendly communicator. Music maven. Explorer. Pop culture trailblazer. Social media practitioner.