MAC
Elago's newest MagSafe charging hub takes on Apple Watch, too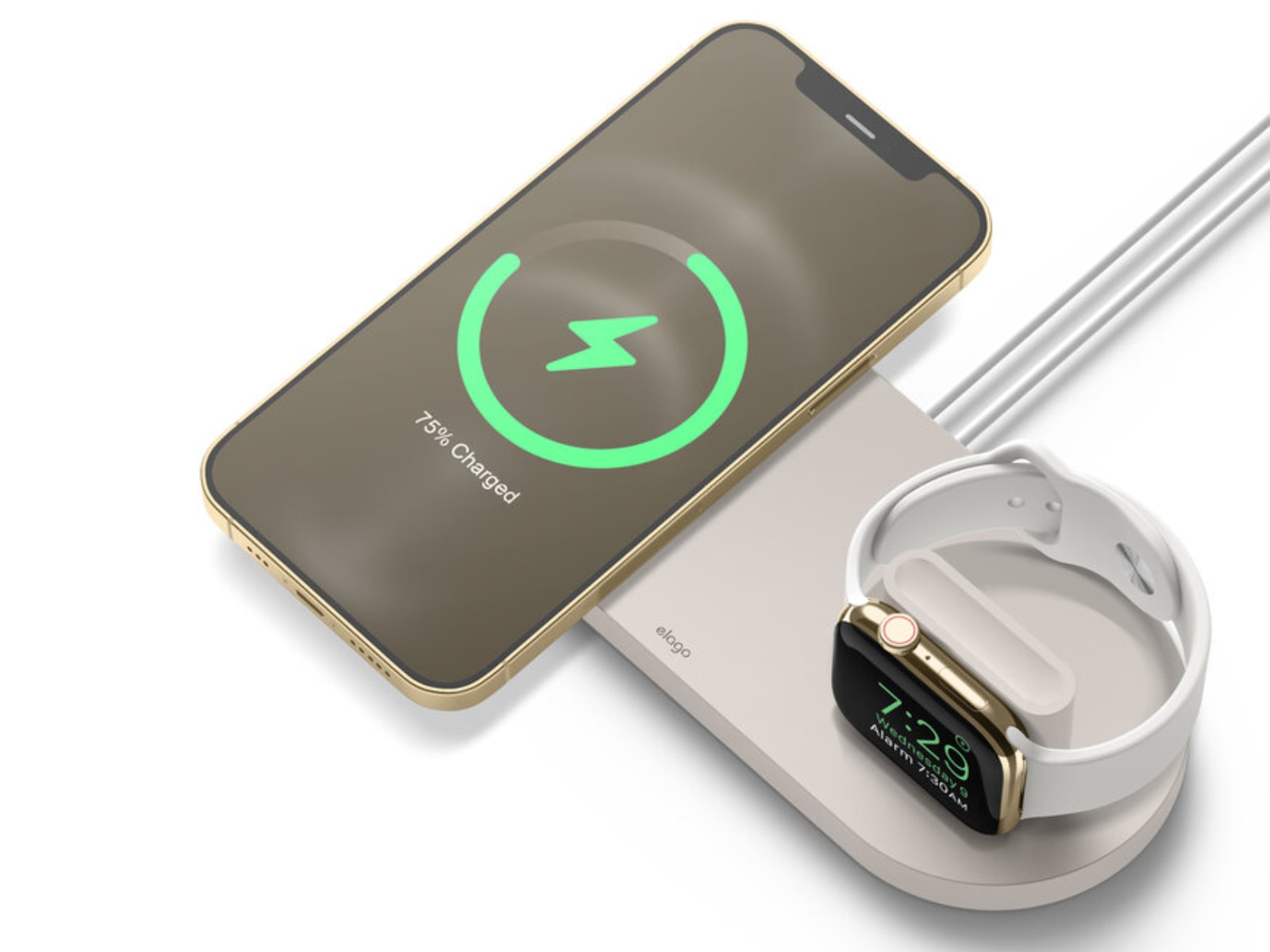 Sick of seeing charging cables strewn across your desk or nightstand? Enforce order with the brilliantly simple MS Charging Hub Duo from Elago. It takes your MagSafe and Apple Watch chargers and neatly integrates them into a sleek silicone stand that eliminates cable clutter.
Get yours today for under $ 25.
Charging Hub Duo keeps iPhone, Apple Watch tidy
Elago has been rolling out some great MagSafe accessories in recent months. It now offers all kinds of stands and trays that make wireless charging even better for iPhone users. With the new MS Charging Hub Duo, it invites your Apple Watch to the party, too.
Whether you charge your Apple devices next to your bed at night, on your desk while you work, or alongside the couch while you kick back in the evenings, you want to give them a good place to rest. You don't want to have to untangle cables before you charge, or dig them out from behind the table that were previously sat on.
That's why an accessory like the MS Charging Hub Duo is ideal. Made entirely from high-grade and near-indestructible silicone, the stand holds your MagSafe and Apple Watch charging pads so that they stay in place and don't become inexplicably entwined.
The Charging Hub Duo also ensures your iPhone and Apple Watch don't make contact with hard surfaces, which could damage your device or the surface itself. And it makes it easier to pick up your iPhone when it's finished charging – without pulling the MagSafe charger along with it.
Get yours for under $ 25
Because it is so robust, the Charging Hub Duo is a great travel accessory that can easily be thrown into a suitcase without fear of it falling apart. But if you plan to leave it where it is at all times, its black or stone color options blend nicely into almost any room.
Get your MS Charging Hub Duo from the Cult of Mac Store today for just $ 24.99.
Friendly communicator. Music maven. Explorer. Pop culture trailblazer. Social media practitioner.