APPLE NEWS
Apple's Lisa Jackson talks about sustainability and environmental justice in a new interview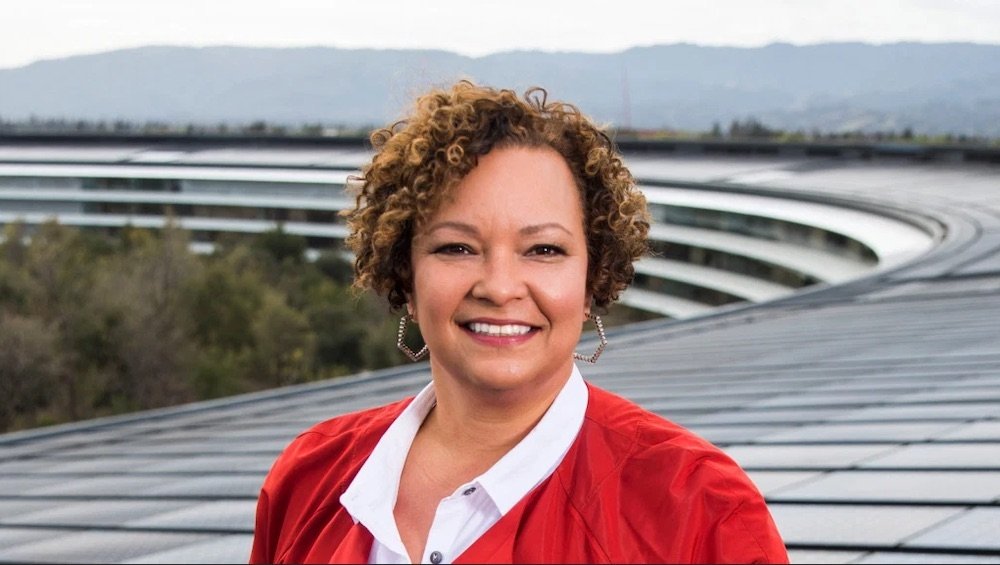 Audiences support AppleInsider and can earn a commission as an Amazon associate and associate partner on eligible purchases. These partnerships do not affect our editorial content.

Apple Senior Vice President Lisa Jackson recently appeared on the Jane Goodall podcast to talk about the company's sustainability initiatives and how companies can innovate in the area.
In the latest episode of The Jane Goodall Hopecast, Jackson – who is Apple's vice president for environment, policy and social initiatives – spoke with Goodall about the company's past and current efforts in Cupertino, as well as its plans for the future.
Jackson said Apple "was already on the path to significant clean energy investments" before it joined. However, Apple has accelerated its sustainability initiatives "because time is of the essence".
For example, in 2020, Apple became a carbon-neutral company. Jackson also explained that Apple favors clean energy rather than just buying carbon offsets to compensate for unclean energy sources.
In addition, Jackson says Apple's sustainability can inspire other companies to follow suit.
"I think first of all, as a company, we need to focus on other companies," Jackson said. "So Apple has a role and responsibility in showing other companies, 'It can be done.' This can be done in a way that is good for your essence. This can be done in a way to get more customers. "And so we spend a lot of time helping. We have over a hundred companies committed to using 100% clean energy just like Apple. And they're all our suppliers."
Apple's world vice president also said that any pressure on the environment or sustainability must include social justice.
"We don't want to see only people who have the means, they are invested in a clean economy, how they work. We should all be part of a clean economy because it is the economy of the future," she said. "That's why we want to extend the idea of ​​'You can be part of clean energy and a low-carbon economy' to our suppliers, because they're all employers in their individual regions of the world. Let's see another way forward."
Friendly communicator. Music maven. Explorer. Pop culture trailblazer. Social media practitioner.