APPLE STOCK
Apple: Will India Be The Next Growth Engine?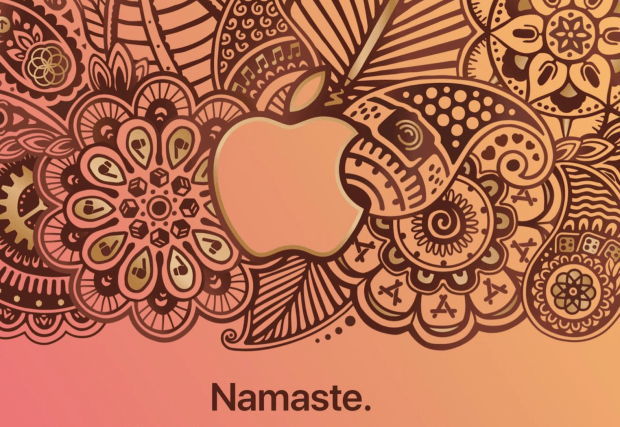 Apple's strategic focus on India could lead to $20 billion in sales by 2025, with the potential to capture a significant market share in smartphones. Here's what investors should know.
Apple's focus on India may lead to $20 billion in revenue by 2025, with potential for significant market share growth in the country's smartphone market.
India's premium smartphone market is small, but pivoting to value-driven. One key question is whether Apple will target lower-priced products to find success.
A 10-percentage-point gain in market share could contribute to half of Apple's total revenue growth by 2027, making India a key growth opportunity.
Don't miss: Apple Stock: Why These Analysts See 25% Upside
Apple To Focus On India
Most recently, Wedbush analyst Dan Ives published a note arguing that India could be Apple's (AAPL) – Get Free Report"strategic poker move" that may lead to country revenues of $20 billion by 2025, up from an estimated $6 billion in fiscal 2022, or nearly 50% annualized growth.
For reference, $20 billion in revenues would amount to a mere 5% of the company's total sales. Granted, this is better than today's less than 2%.
The report comes one day before Apple is scheduled to launch its first ever physical Apple Stores in India, located in Mumbai and New Delhi.
Apple In India: From Minimal To Substantial?
Dan Ives raises a good point, considering that Apple controls less than 10% of the Indian smartphone market by shipment, according to the analyst.
Based on reports from Counterpoint Research, three vendors dominate the country. Samsung, Xiaomi and vivo had a combined market share of 55% of shipments last year. Minimal market share today suggests that Apple could gain quite a bit of ground in India in the next few years.
The smartphone market in India is huge: over 150 million units sold in 2022, although the number was down 9% YOY compared to 2021.
Simple math suggests that each percentage point in market share gain for Apple could represent $1.4 billion in annual revenues for the Cupertino company, assuming an ASP (average selling price) of $900, for a total company top-line growth of 35 basis points.
Apple In India: Good News, Bad News
The bad news is that India's premium market is still small according to Counterpoint, at 11%. 5G smartphones account for less than one-third of the devices in the country. Most devices sold in India appeal to a more cost-conscious consumer – not necessarily Apple's area of ​​expertise.
The good news is that the smaller premium market has been performing much better than the lower-end piece. As Counterpoint analyst Shilpi Jain described, India is pivoting "from being volume-driven to value-driven".
The Apple Maven's Take
In my view, the opportunities for Apple in India are quite decent. This is not to mention the supply side: the Cupertino company has been shifting production away from China and into India and other countries around the world.
However, two questions remain in my mind:
Will Apple have to limit its go-to-market strategy in India to lower-priced products like the iPhone SE or iPhone 12 (starting prices of $429 and $599 in the US, respectively)?
Will growth in the country be enough to move the needle at a total-company level?
Regarding the first bullet point, I think that Apple will be capped on how much it can achieve in a market that tends to favor "better value" products. The iPhone Pro and Pro Max can still be a big hit in the country, but the market size for these products might be relatively small.
Regarding the second bullet point, I think that India will remain a relatively small piece of the Apple geographic portfolio for many years, at best. However, keep in mind that Apple's revenues are not expected to grow at a dizzying pace: less than 6% per year through the next five years, according to Seeking Alpha.
A 10-percentage-point gain in smartphone market share (sizable, but maybe achievable), using the assumptions laid out earlier in the article, means that India alone could be responsible for half of the company's total revenue growth by 2027.
The growth opportunity, therefore, is not one to be ignored.
Ask Twitter About AAPL
Analyst Dan Ives has called Apple's focus on the India market a "strategic poker move". Do you think that the India market could be meaningful for the investment thesis on AAPL?
(Disclaimer: this is not investment advice. The author may be long one or more stocks mentioned in this report. The article may contain affiliate links, but these partnerships do not influence editorial content. The author may use AI tools, including OpenAI's ChatGPT, to create and summarize some of the article's content. Thanks for supporting Wall Street Memes.)
Friendly communicator. Music maven. Explorer. Pop culture trailblazer. Social media practitioner.