APPLE STOCK
Apple Stock: Will This June Event Be a Bearish Catalyst?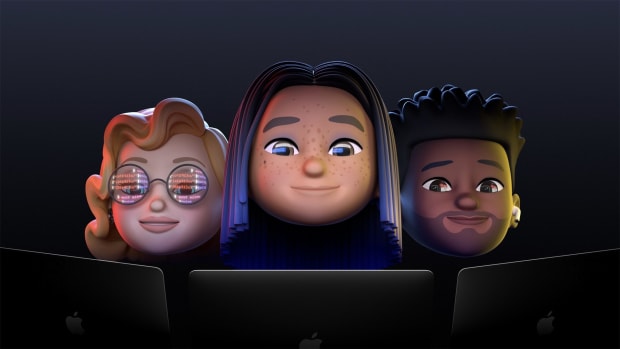 Apple's WWDC could reveal mixed reality Apple Glass, stirring AAPL stock speculation. Potential negative catalyst concerns arise, but buy-the-dip opportunities may also emerge.
Apple's WWDC may unveil a new mixed reality product, possibly called Apple Glass.
But will the conference be a negative catalyst for Apple stock (AAPL) – Get Free Report? Product reception, price point, and adoption could mirror slow Apple Watch uptake.
Good news: AAPL is probably not aggressively priced for the mixed reality opportunity.
Apple's earnings day is fast approaching, and you can follow our preview series here. But as soon as calendar Q1 reporting is over, AAPL investors will probably turn their attention to what is likely to be the next catalyst for Apple stock: June's WWDC, the developers' conference.
The main topics on the conference's agenda (think new technologies and software, especially those related to Apple's operating systems) are likely to be less relevant to AAPL shares than the new product unveilings that should take place on day 1, during the opening remarks.
Among the potential announcements, Apple's brand-new mixed reality wearable product, possibly called Apple Glass, is almost certainly the most eagerly anticipated.
Don't miss: Apple Stock Rides High: Microsoft And Alphabet Ignite Market Enthusiasm
How WWDC Could Be A Negative Catalyst
Recently, a The Street Action Alerts PLUS portfolio manager discussed the possibility of WWDC being a negative catalyst for Apple stock. The rationale:
"[The AR/VR headset] can either be a smash hit, or this could be kind of a repeat of the Apple Watch, which was kind of a sleeper in its first one to two years. It really wasn't until the third iteration of the watch came out that we really started to see far greater adoption of it. […] The reception, the price point, those are things to be concerned about."
The Apple Maven's Take
Apple's new AR/VR device has been the target of speculation for years.
While there is no certainty that the mixed reality piece of hardware will be announced in June, it is almost a guarantee that one will eventually be unveiled and serve as Apple's entry ticket to the metaverse and other applications.
I believe that mixed reality can be Apple's next big thing before autonomous vehicles become the next-next big thing, probably in 2025 or later.
That said, I don't expect the new business initiative to add substantially to Apple's financial results right away. In fact, the product's price tag is highly expected to be at or above $2,000, which would make it accessible only to a select few willing to spend the big bucks at first.
The good news is that, in my view, Apple stock is not yet aggressively priced for the mixed reality opportunity.
First, the trailing P/E of 28x might look rich today, but it is roughly in line with the pre-pandemic levels and well off the 40x peak of late 2020. Compared to 2018 and before, Apple's valuation is much richer today, but likely for different reasons – growth in services, market share gains in smartphones and PCs, etc.
Second, I have yet to see a single analyst present an Apple model in which mixed reality is part of the P&L and cash flow projections. If that is the case, then I have to assume that Wall Street has yet to bake in the impact that the new segment will have on Apple's finances.
AAPL And WWDC: I Am Not Concerned
In summary, WWDC might disappoint those who expect the Cupertino company "to hit the ground running" on mixed reality. Luckily, I don't think that many people have such expectations.
Should AAPL stock sell off on or around WWDC day, I doubt that it will lead to a full-scale bear attack. Instead, it would most likely present a buy-the-dip opportunity.
(Disclaimer: this is not investment advice. The author may be long one or more stocks mentioned in this report. The article may contain affiliate links, but these partnerships do not influence editorial content. The author may use AI tools, including OpenAI's ChatGPT, to create and summarize some of the article's content. Thanks for supporting Wall Street Memes.)
Friendly communicator. Music maven. Explorer. Pop culture trailblazer. Social media practitioner.