APPLE STOCK
Apple Stock: The Earnings Day Countdown Begins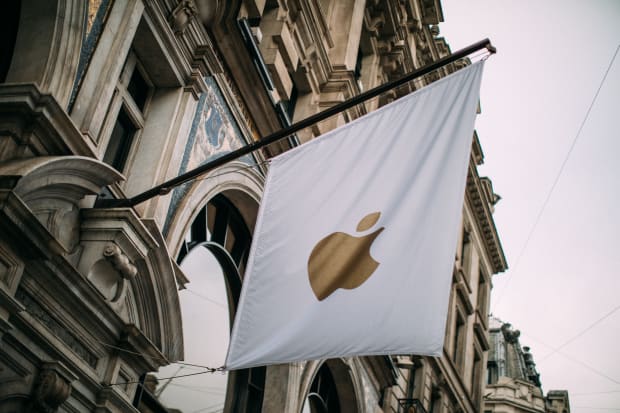 Apple's Q2 earnings face subdued expectations, with a projected decline of 5% to 6% in revenues and EPS. Can the company beat these forecasts, pushing Apple stock higher?
Apple's Q2 earnings might not be thrilling: revenues are forecast to shrink by 5% YOY, while consensus EPS of $1.43 suggests a 6% contraction compared to 2022.
But there is a wide range of estimates: the most optimistic analyst expects +2% revenue and +3% EPS growth, while the most pessimistic predicts -8% revenue and -10% EPS.
I see the potential for Apple stock (AAPL) – Get Free Reportto rise if the Cupertino company beats earnings expectations, as it has in 14 of the past 15 quarters.
---
It is Thursday, April 20. We are exactly two weeks away from Apple's fiscal Q2 earnings day.
As usual, the Apple Maven will begin the countdown with a series of earnings previews to be published over the next several days. It all culminates with our traditional earnings live blog to be hosted on May 4 at 4 pm EST – join us!
Today, we begin with the bird's eye view: what is Wall Street expecting of the Cupertino company? Also, don't forget to check our earnings season recap article for context on Apple's most recent quarterly financial reports.
Apple: Shrinking Revenues And Earnings
According to Seeking Alpha, analysts expect Apple's fiscal Q2 to be short of impressive. Revenues are forecast to shrink YOY, not grow, by nearly 5%. Consensus EPS of $1.43, if achieved, would also be lower compared to 2022, by 6%.
Of course, this is not to say that Apple stock will suffer only because financial results may lag last year's numbers. It could actually be the opposite: if Tim Cook & Co. can beat earnings expectations, as they have 14 times in the past 15 quarters, shares could actually rise.
Digging one layer deeper, the range of estimates around revenue and EPS growth are fairly wide. The most optimistic analyst sees them coming in at +2% and +3%, respectively. The most pessimistic, at -8% and -10%, respectively.
What Apple's Executives Have To Say
When putting together their estimates, Wall Street analysts can lean on Apple's executive team to an extent. That's because CFO Luca Maestri provided some commentary on the outlook for fiscal Q2 financial performance.
To recap from our earnings live blog of nearly three months ago, Maestri provided the following color regarding revenues:
Q2 revenues should see an acceleration in growth (for reference, YOY revenue contraction in Q1 came in at -6%)
Expect FX headwinds of 5 percentage points
Services should grow, and iPhone growth should pick up
Mac and iPad should decline YOY due to tough comps and a rough macro landscape
He also offered the following guidance that impacts other P&L lines:
Gross margin 43.5% to 44.5%
Opex $13.7 billion to $13.9 billion
Other income of -$100 million
Tax rate of 16.0%
So, I find it reasonable to expect revenues to decline at a mid-single-digit pace – say, about -2% on an FX-neutral basis, then another -5% from FX, add back some +2% to account for Apple's conservatism at guiding. This is roughly consistent with analysts' consensus.
Then, if I use the mid-point of the guidance ranges above and an assumption of around 15.8 billion in diluted shares outstanding, Apple's fiscal Q2 P&L may look like the following:
My derived EPS of $1.42 above vs. consensus $1.43 suggests that, give or take a small margin of error, Wall Street is very much aligned with the management team's expectations for fiscal Q2 communicated last quarter.
Ask Twitter About AAPL
Apple's earnings day is two weeks away. Analysts expect revenue and EPS contraction of 5% to 6%, which is roughly aligned with the management team's guidance. What do you think of these expectations?
(Disclaimer: this is not investment advice. The author may be long one or more stocks mentioned in this report. The article may contain affiliate links, but these partnerships do not influence editorial content. The author may use AI tools, including OpenAI's ChatGPT, to create and summarize some of the article's content. Thanks for supporting Wall Street Memes.)
Friendly communicator. Music maven. Explorer. Pop culture trailblazer. Social media practitioner.