APPLE STOCK
Apple Stock: Path Is Clear To $190, Says One Analyst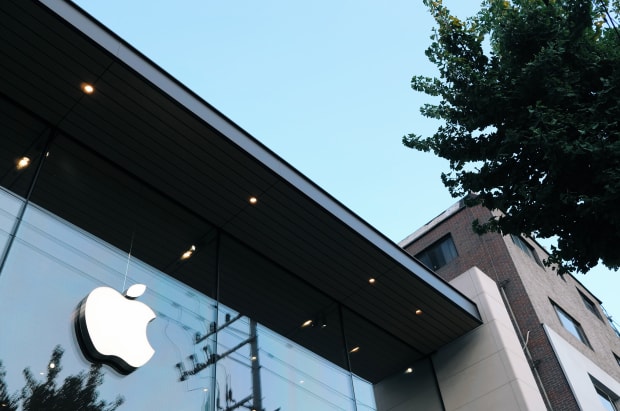 One Wall Street bull increased his price target on Apple stock, citing an improved supply chain, demand pickup in China, and other potential catalysts. Will he be proven right?
Apple stock has outperformed expectations despite a high forward P/E at the start of the year.
Wedbush's Dan Ives increased his price target on AAPL to $190 due to improved supply chain environment and iPhone demand pickup in China.
New initiatives in mixed reality and hardware subscriptions could be some of the other catalysts that push the stock to Wedbush's revised price target.
---
Apple Inc. (AAPL) – Get Free Reporthas continued to outperform expectations despite a forward price-to-earnings ratio (P/E) of over 20 times at the start of the year. The stock is up approximately 23% year-to-date, outpacing the S&P 500's less impressive 4% gains.
I attribute the stock's bullish performance to the company's release of fiscal Q1 results, which allowed investors to turn a page on the massive supply chain issues faced during the 2022 holiday quarter. The bull case became as simple as "it can't get much worse than this, right?"
But one analyst goes further. He believes that the path for Apple stock is clear to reach $190, suggesting upside potential of 25%.
Apple: Things Are Looking Better
Driven by fewer headwinds in the first few months of the year, Wedbush's Dan Ives increased his price target on AAPL by $10 per share to $190.
His bullish case is supported by the research team's Asia checks. Here is the quote:
"The months of January and February and early indications around March are steady on the iPhone front for Cupertino globally which is a stark contrast to what we saw in the supply constrained December quarter due to zero Covid China issues. […] We are seeing no major unit cuts from suppliers in Asia around iPhone production yet, which is a good sign."
Dan Ives provides some interesting data points, indicating that Apple has gained three percentage points of market share in China, no small feat in a market traditionally dominated by lower-cost vendors.
Additionally, he estimates that one-fourth of the installed base in the developed world has not upgraded their devices in over four years.
Beyond the iPhone
Wedbush's price target bump is not only driven by the iPhone story.
The team also believes that the services segment will return to double-digit growth, aided by cloud storage needs and strong pricing. Dan Ives sees the services business alone worth as much as $1.3 trillion, keeping in mind that the entire company is currently valued by the market at around $2.4 trillion.
In addition, Apple is set to launch new initiatives in mixed reality and hardware subscriptions. These could act as catalysts in the spring and summer months, pushing the stock to Wedbush's revised $190 target.
Quick Takeaway On AAPL
Overall, Apple's stock performance is expected to remain strong, and the stock could reach new heights in the coming months despite the macroeconomic uncertainties.
As Apple continues to innovate and diversify its products and services, I think that it remains a compelling investment opportunity for investors seeking some level of growth and stability.
(Disclaimer: this is not investment advice. The author may be long one or more stocks mentioned in this report. The article may contain affiliate links, but these partnerships do not influence editorial content. The author may use AI tools, including OpenAI's ChatGPT, to create and summarize some of the article's content. Thanks for supporting the Apple Maven.)
Friendly communicator. Music maven. Explorer. Pop culture trailblazer. Social media practitioner.