APPLE NEWS
Apple says workers have the right to talk about wages, but control over employee policy is intensifying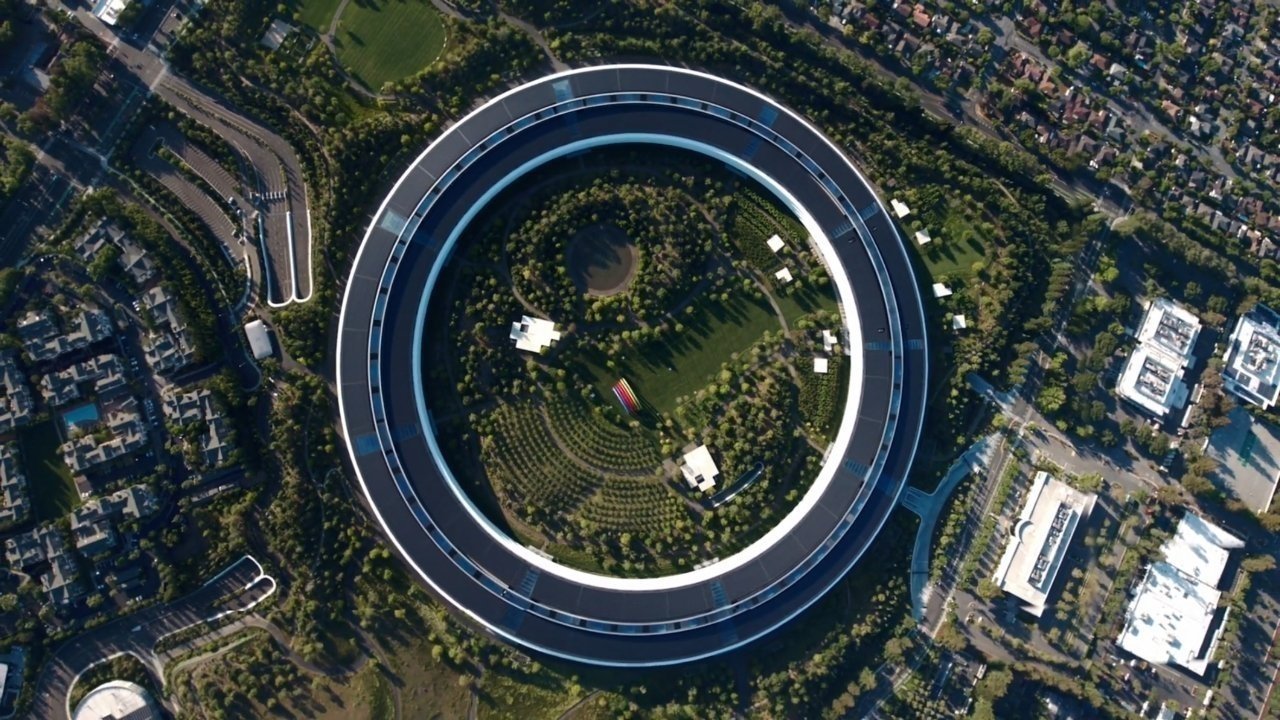 AppleInsider is supported by its audience and can earn a commission as an Amazon Associate and associate partner for eligible purchases. These affiliate partnerships do not affect our editorial content.

Apple informed employees this week that they have the right to talk externally about salaries and salary complaints, but the company is facing increasing pressure due to its employee policies, including a recent complaint by the Securities and Exchange Commission.
U.S. personnel are aware of their express rights in a letter posted on Apple's website for people, reports NBC News. The letter marks a noticeable change in the policy of a company that has worked in recent months to curb attempts to organize around similar things.
"Our policy does not restrict employees to speak freely about their salaries, hours or working conditions," the letter said. "We encourage all concerned employees to raise them in the way they feel most comfortable, internally or externally, including through their manager, any Apple manager, people support, business partner for people, or business conduct."
The internal statement does not express rights that are unique to Apple employees, as the rights to organize and declare pay are covered by the National Employment Act. Indeed, the site itself appears to be just an update that better reflects Apple's public policy on business conduct.
Although the press and some employee rights advocates hail it as a victory for workers, it is unclear what impact the memo will have, if any, on Apple staff as a whole.
The company's workers are advocating for greater transparency regarding the equality of salaries, and some have created surveys for that purpose. Apple stifled those attempts and shut down an internal Slack channel dedicated to discussing the issue in August.
In September, Deirdre O'Brien, vice president of retail and human resources, issued a letter addressing the issue of equal pay and job equality, saying Apple's approach was first-class. O'Brien also urged staff to contact managers or human resources regarding salaries and jobs.
Today's letter comes at a time when Apple is facing increasing control over its employee policies. Now former employees Cher Scarlett and Janneke Parrish helped form the so-called #AppleToo movement, which brought together and publicly shared stories of alleged racism, sexism, inequality and other problems in the workplace. Scarlett also filed a complaint with the National Labor Committee, claiming that Apple had retaliated against workers who tried to discuss wages.
Parrish was fired in October for deleting files from his work phone during the investigation. Scarlett said this week that she is leaving Apple and will drop her appeal to NLRB after settling with the company.
The NLRB is investigating seven other allegations of work against Apple, including several complaints by former software engineering manager Ashley Gjovik. Gjovik, who raised concerns about workplace safety, sexism and discrimination earlier this year, was fired in September over an alleged intellectual property leak.
In October, Gjovik filed a complaint with the SEC aimed at Apple's statements in response to a shareholder resolution calling for cases of harassment and discrimination in the workplace to be excluded from the non-disclosure agreement. At the time, Apple declined to consider the proposal, saying it had unforeseen possibilities for such exceptions.
From Gjovik's application to the SEC, published here for the first time:
Statements by Apple Inc. in response to the Shareholder Resolution introduced by Nia Impact Capital include false and misleading statements of material significance. As the SEC has recently given priority to enforcing ESG obligations and verifying data disclosure, Apple Inc. must be investigated for making false statements to its shareholders and the Securities and Exchange Commission. Apple continues to deny its now well-known and public problems by discriminating, retaliating, working conditions, respecting work rules and intimidating employees. Apple's response ignored a number of open government investigations into its work practices and the active use of an overly broad confidentiality agreement to eliminate employees who talk about working conditions and / or report Apple's illegal activities to the authorities.
"Apple has a very long history of misdemeanors, both civil and criminal," Gjovik said in a statement for AppleInsider. "They are also facing a major NLRB investigation into their internal employee policies and a threatening letter sent by Tim Cook to Apple employees in September. Apple is the largest company in the world and has more money and power than some countries. We have to keep it accountable, we have to demand transparency and we must not look the other way just because we like its devices. "
Friendly communicator. Music maven. Explorer. Pop culture trailblazer. Social media practitioner.