APPLE NEWS
Apple executives explain the design philosophy behind Apple Watch bands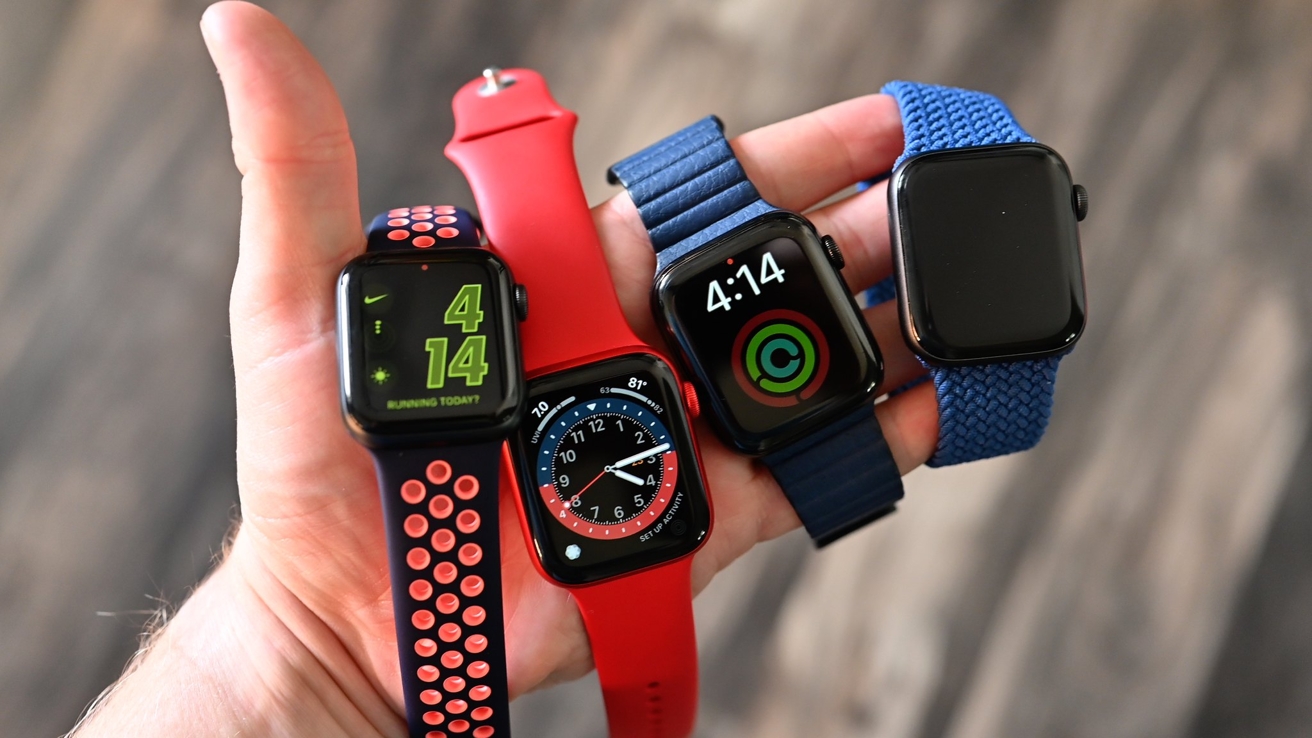 AppleInsider is supported by its audience and can earn a commission as an Amazon Associate and associate partner for eligible purchases. These affiliate partnerships do not affect our editorial content.

A couple of Apple executives have dived deep into the world of Apple Watch bands – including the design philosophy of the company behind them and its focus on backward compatibility.
In a new interview with HYPEBEAST, Apple's head of industrial design Evans Hankey and vice president of product marketing Stan Ng explained some of the thinking of the technology giant from Cupertino behind the cult Apple Watch accessory.
"From the very beginning of the Apple Watch, bands have presented a unique and fascinating design challenge," Hankey said. "Our goal has always been to create something that is beautiful, comfortable and functional, and both pay homage to the rich history of watchmaking, but also reflect the distinct individuality of the wearer."
One of the biggest priorities for Apple, Hankey explained, is interchangeability – especially when it comes to attaching older Apple Watch bracelets to new models like the larger Apple Watch 7 Series.
"Every time we improved the design of the Apple Watch, we tried to keep backward compatibility, which was no small feat because the screen has grown over the years," Hankey said.
He added that Apple does not treat the band as just another technological addition. Instead, he said, "every band expresses our love for the materials, the craft, and the crafting process."
Although Apple Watch bracelets themselves do not contain chips or any technology, Ng said that the company is trying to innovate with the accessory.
"For example, velcro straps on Sport Loops, magnets on Milanese Loop and Leather Link and nine sizes of Solo Loop and Braided Solo Loop make it easy to adjust or find the right size of strap for a perfect fit," said Ng.
In addition, these "innovations" actually allow and support a number of Apple Watch features, including blood oxygen readings, heart rate monitoring, and wrist detection for Apple Pay.
Ng has also expanded some of Apple's band collaborations, including a long-standing partnership with luxury brand Hermes. Apple's vice president said the partnership is unique because both companies have different aesthetics, but share an "obsession with detail, skill and storytelling."
The full interview with Hankey and Ng, which is available here, contains other little things and is worth reading for any Apple Watch fan or design lover.
Friendly communicator. Music maven. Explorer. Pop culture trailblazer. Social media practitioner.