GADGETS
3 ways to add web pages to the home screen on Android and desktop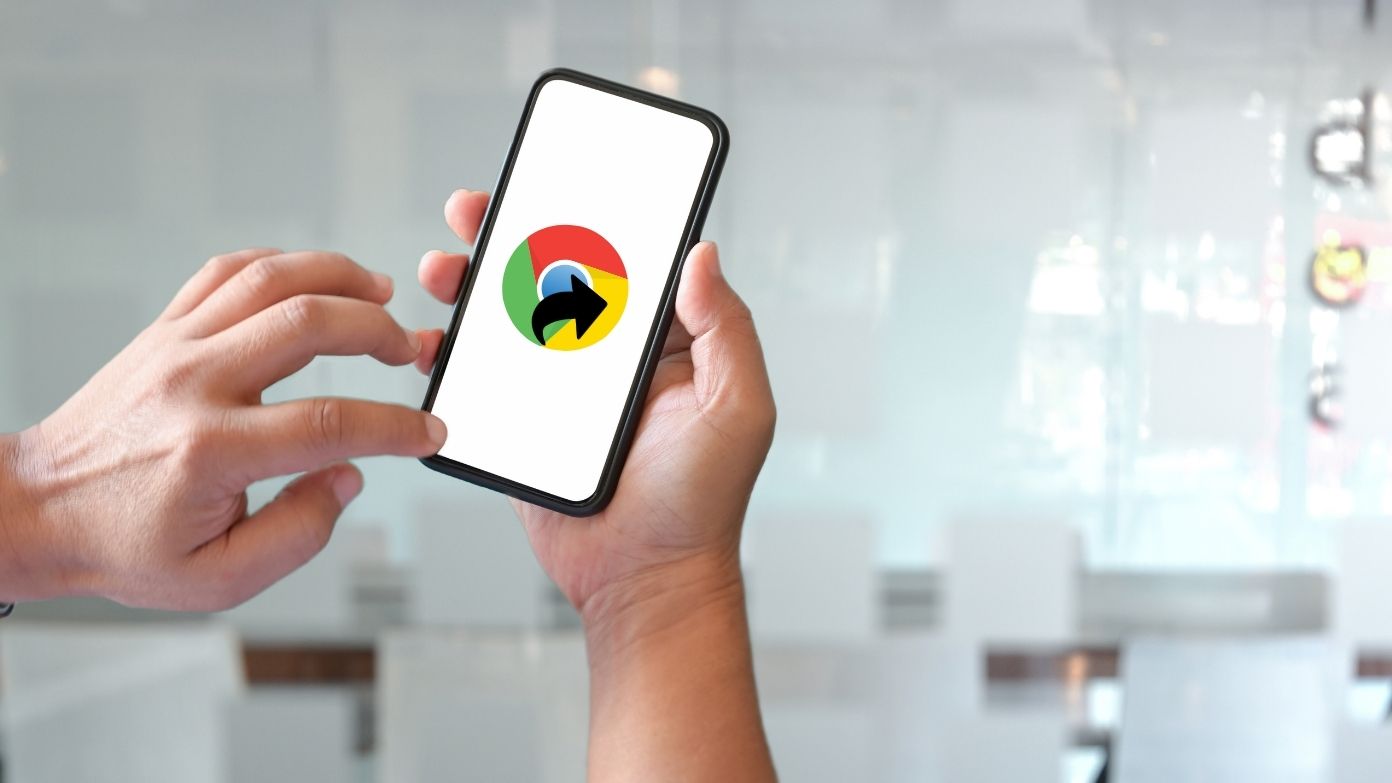 While browsing on your phone or computer, you may need some websites that you open frequently. In such cases, you can add some of these web pages as bookmarks in your browser, but again you will need to open a browser to visit them. So, here we will tell you three such ways you can add web pages to your Android home screen or desktop.
Also, read | 3 ways to create a desktop shortcut for files, Google Drive folders on your Mac or Windows PC
Add webpages to your Android and desktop home screen
On Android, you can add web pages to the home screen and use them as progressive web apps, and there are some methods for creating shortcuts to web pages on your desktop. Read on to find out all the details!
Add web pages to your Android home screen
If you don't want to install all the apps on your Android phone, there is an alternative. You can use progressive web applications, which basically means adding a web page to the home screen and which functions as an application. Here's how to add it to your home screen (Instagram, for example):
1. Open Instagram.com on any browser (here using Chrome) on your phone and sign in to your account.
2. Now tap the three dots in the right corner.
3. Select "Add to Home Screen" from the menu. (This may differ on other browsers).
4. Again, in the confirmation pop-up, tap Add.
That's it! Instagram will now be added to the home screen of your Android phone and you can use it directly from there, just like you use the Instagram app.
Also, read | Top 10 Android Apps You Can Use Without Installing
Create a shortcut for the web page on your desktop
To add a webpage to your desktop, you can create a shortcut to it on your desktop, and whenever you click that shortcut, it will take you to that site. Here's how to create a shortcut for any webpage:
1. Open Google Chrome on your computer and go to the website you want to add to your desktop.
2. Now click on the "Share" icon in the address bar.
3. Select "Save Page As" from the menu.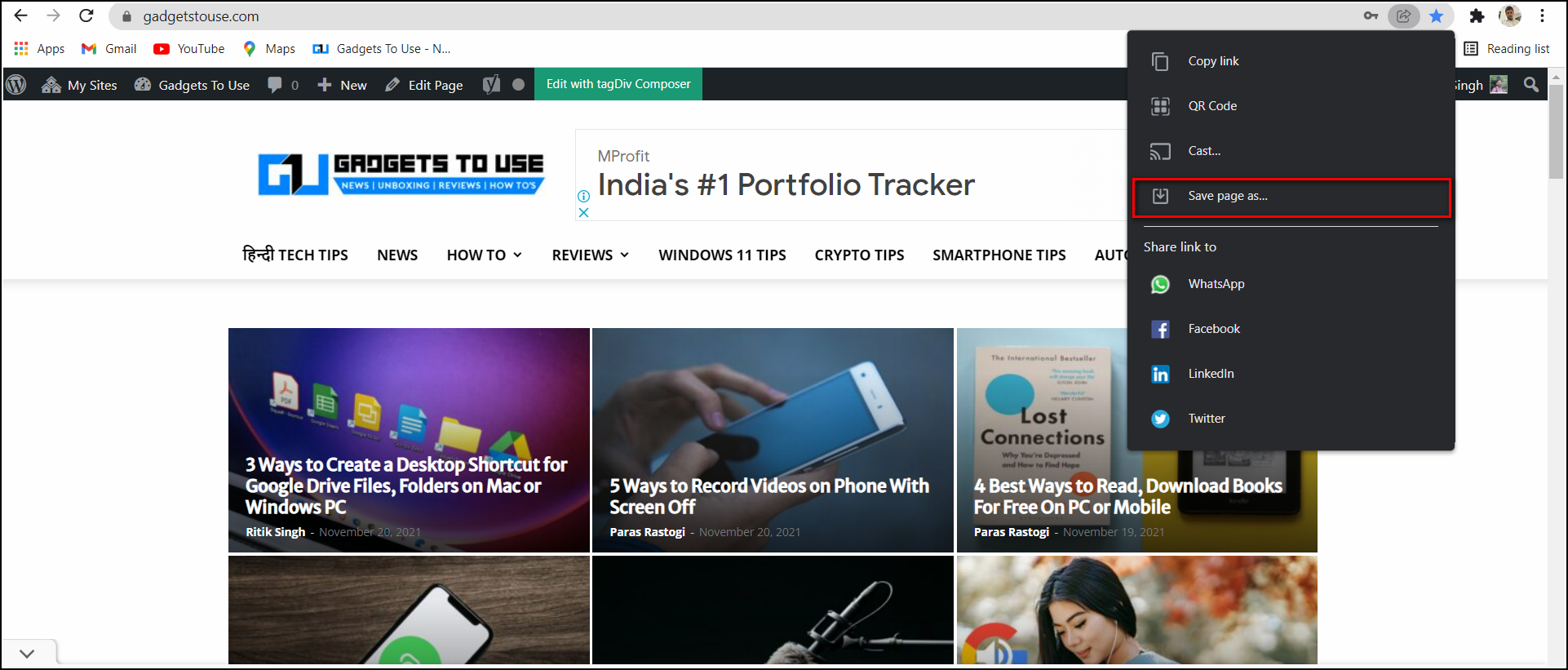 4. Then click "Save" in the pop-up window.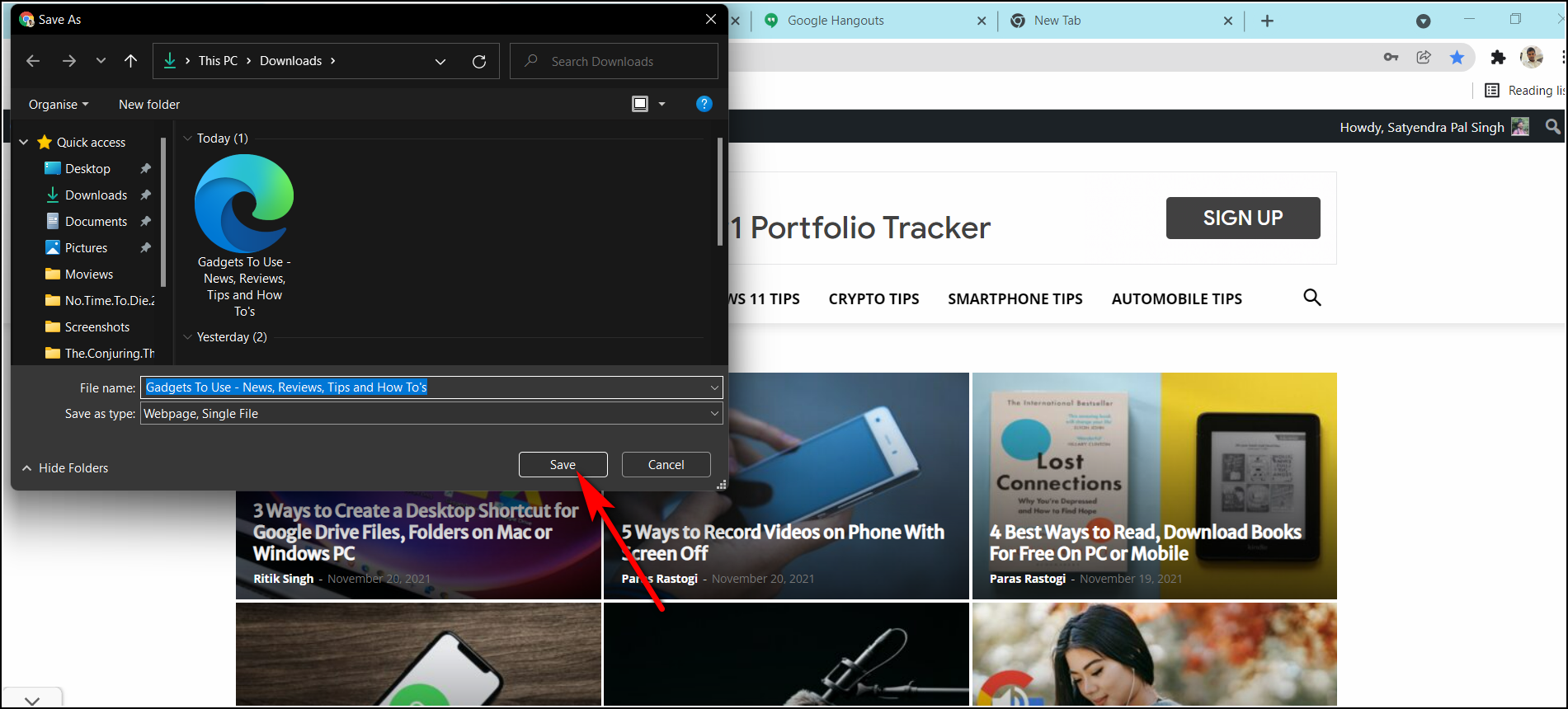 That's it, the web page will be saved as a desktop shortcut and click on it to visit the website directly.
Save the webpage to your desktop
The third way is somehow similar to the one mentioned above. Instead of saving a webpage from the Share menu, you can save it directly to your desktop by right-clicking anywhere on the screen while on that website.

And this way the page or web page is saved as an HTML file on your desktop and whenever you want to visit this web page, just click on that file on the desktop and you will come to the web page in the default browser on your computer. In case you want to change the default browser on your computer, follow this guide below change the default browser in Windows.
For more tips and tricks like this, stay with us!
You can also follow us for current technology news on Google News or for tips and tricks, reviews of smartphones and gadgets, join GadgetsToUse Telegram Group, or subscribe to the latest preview videos GadgetsToUse Youtube channel.
Friendly communicator. Music maven. Explorer. Pop culture trailblazer. Social media practitioner.