GADGETS
3 ways to add subtitles to Zoom meetings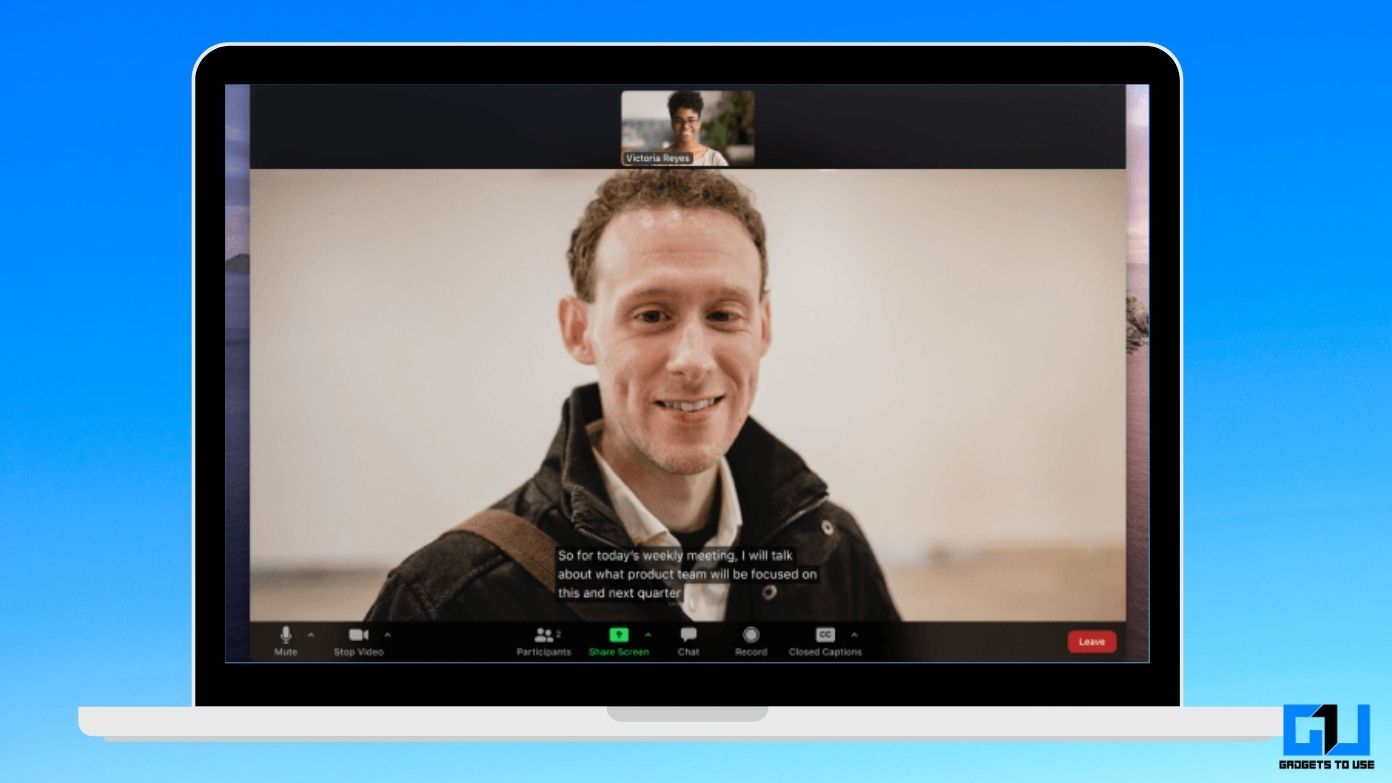 Zoom has announced automatically generated subtitles, also known as the live transcription feature in its accessibility settings. This feature will automatically provide subtitles during the Zoom meeting. Previously, the auto-subtitle feature was only available for paid Zoom accounts, but now it's available to everyone. In addition to this built-in feature, there are other ways you can add subtitles to your Zoom appointments. Read on to find out more!
Also, read | Easy steps to use the raise function in Zoom Meeting
Ways to add captions to Zoom meetings
The automatically generated subtitle feature on Zoom allows you to read on the screen whatever is being said during the meeting by automatically giving speaker subtitles. In addition, Zoom also supports manual subtitling, as well as third-party subtitle services.
Live transcription
The meeting host can enable the function of transcription of live or automatically generated subtitles. While participants can privately ask the host to activate their subtitles. Here's how you can enable live transcription on your Zoom account:
1. Log in to your Zoom account on the web portal and tap "My Account" and then "Settings" in the Personal section.
2. In the navigation menu, click "In Meeting (Advanced)" under the Meeting tab.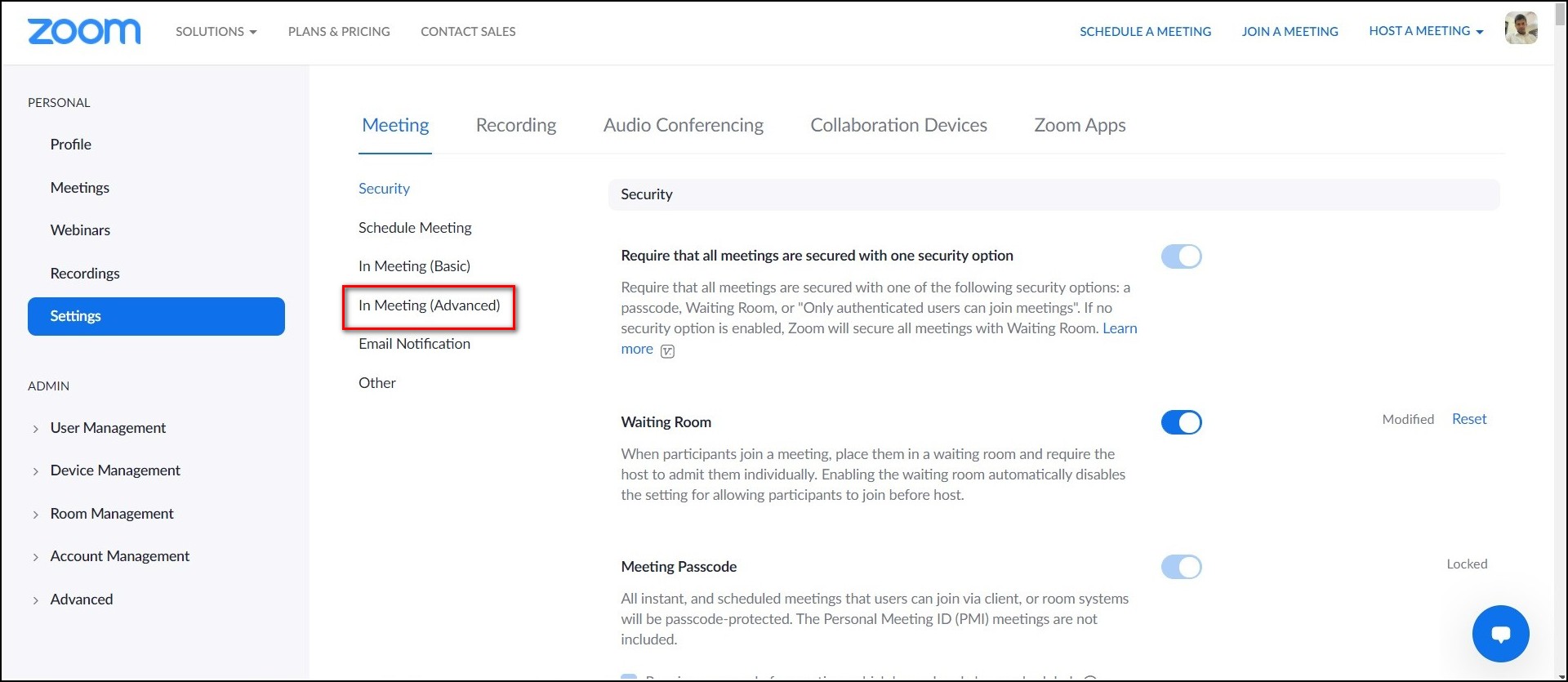 3. Now look for the "Closed captioning" option and click on the switch to enable it.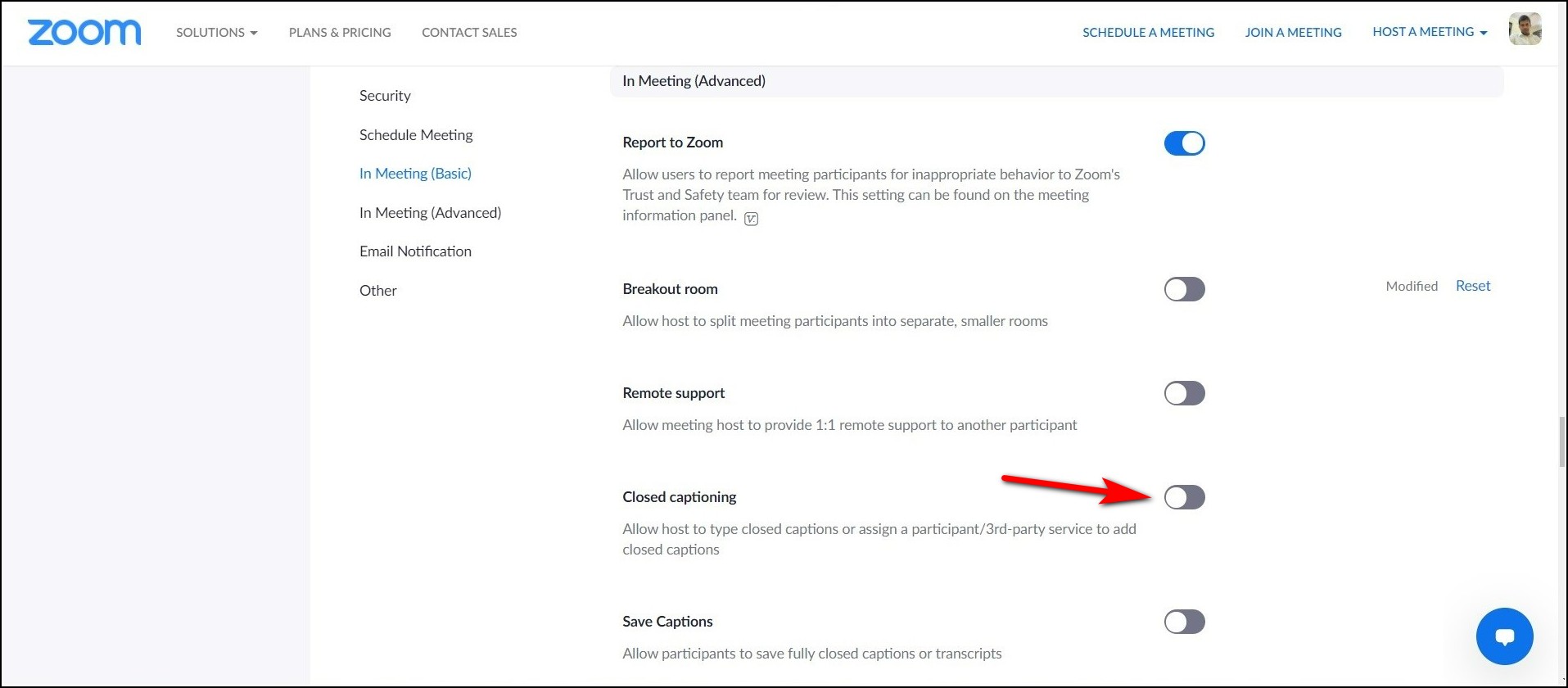 4. If a confirmation pop-up window appears, click "Enable" to confirm the changes.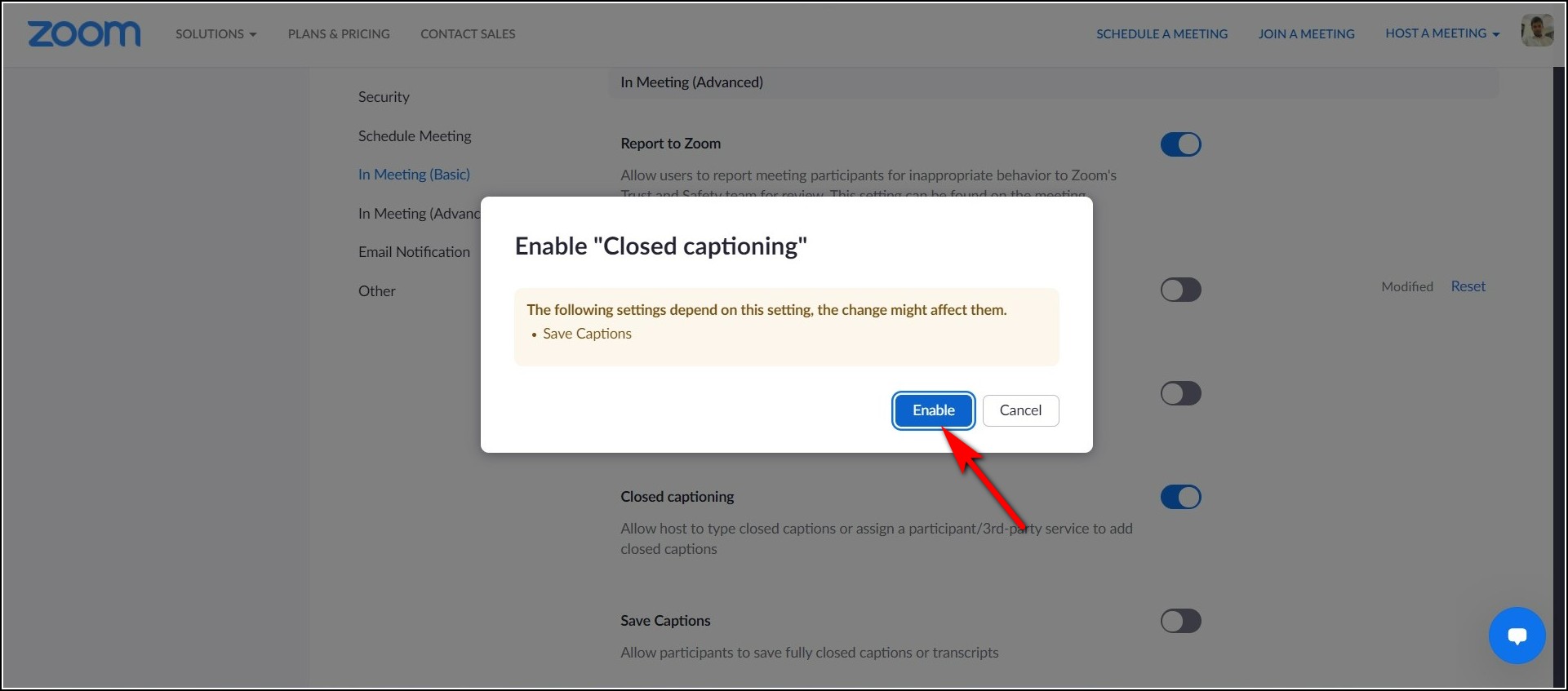 Live transcription currently only supports English. Also, keep in mind that the accuracy of this function depends on many things such as background noise, speaker volume, clarity and knowledge of English.
To fix some of these limitations, you can read our ways remove background noise in Zoom calls.
Third party subtitling
Zoom also allows users to integrate third-party subtitle providers using its REST API. Meeting hosts can add subtitles to meetings by providing a third-party subtitle service with a caption URL that allows the third party to transfer text from its software to the Zoom meeting.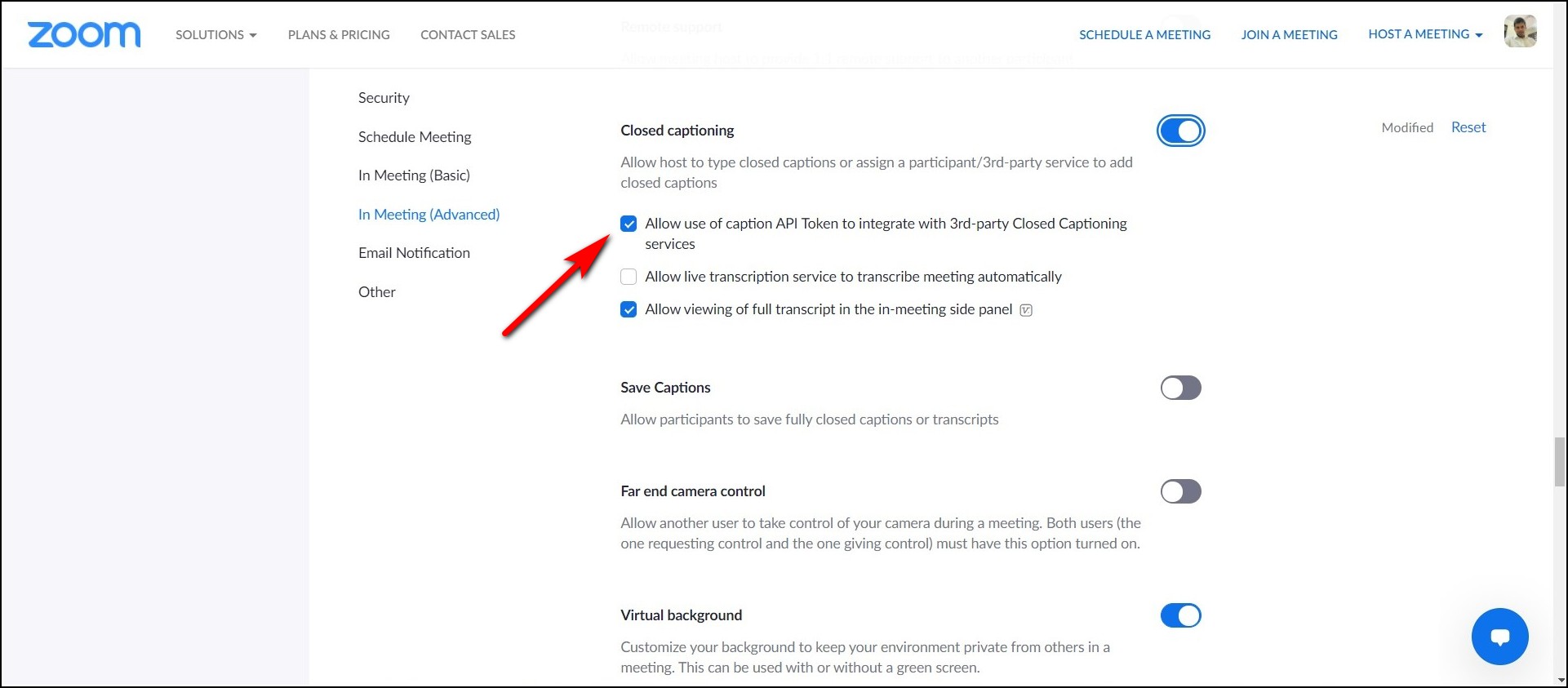 To use third-party services, the host must copy the URL of the title and enter it into their software that supports the Zoom REST API for subtitles. Also, the host can send the URL using chat in the meeting.
To share a URL with a third party, follow these steps: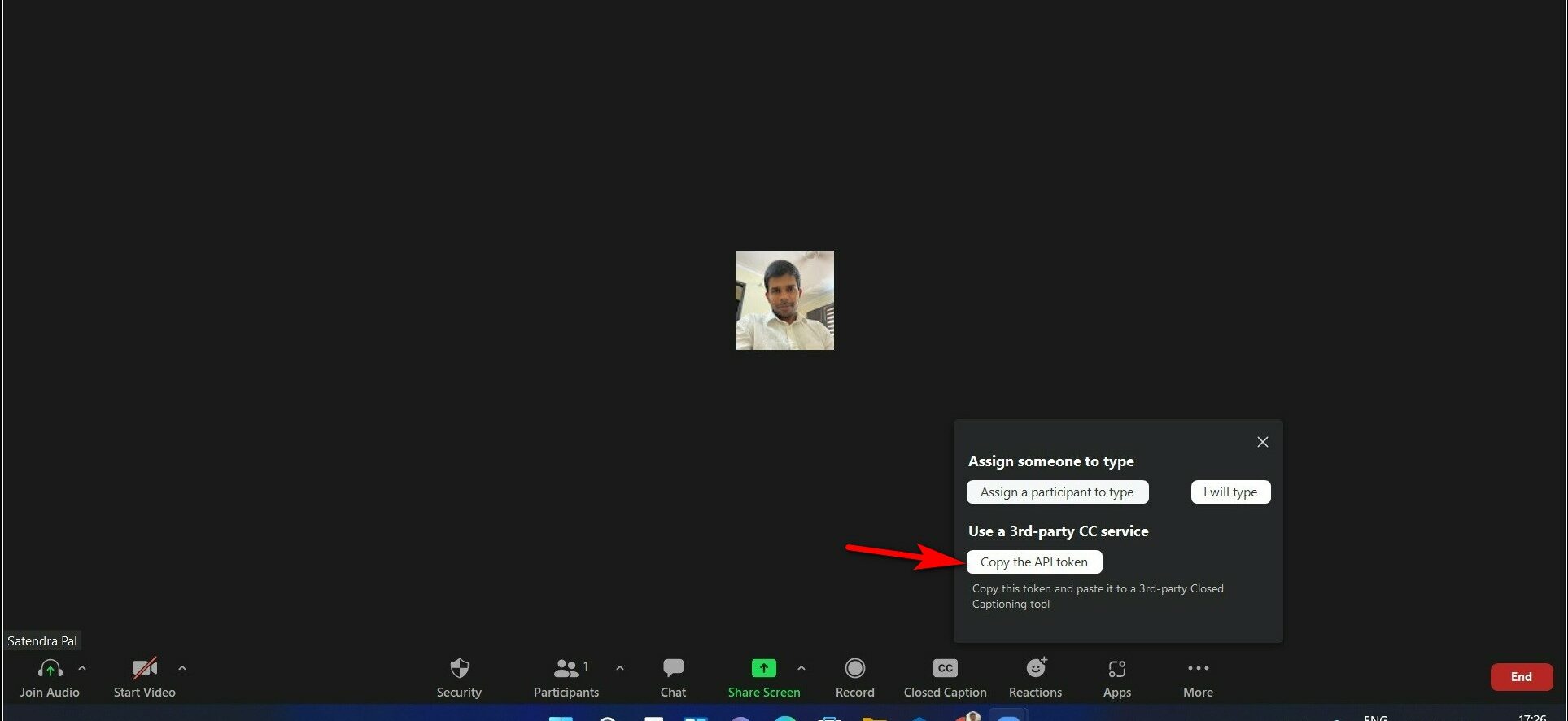 In the Zoom meeting you are hosting, click Closed Caption and select Copy the API token.
Manual subtitles
In addition to the above two methods, the meeting host can assign someone to enter captions during the meeting, or even to write them themselves.
To start manual subtitling in a Zoom meeting:
1. Click on "Closed Caption" if the function is enabled.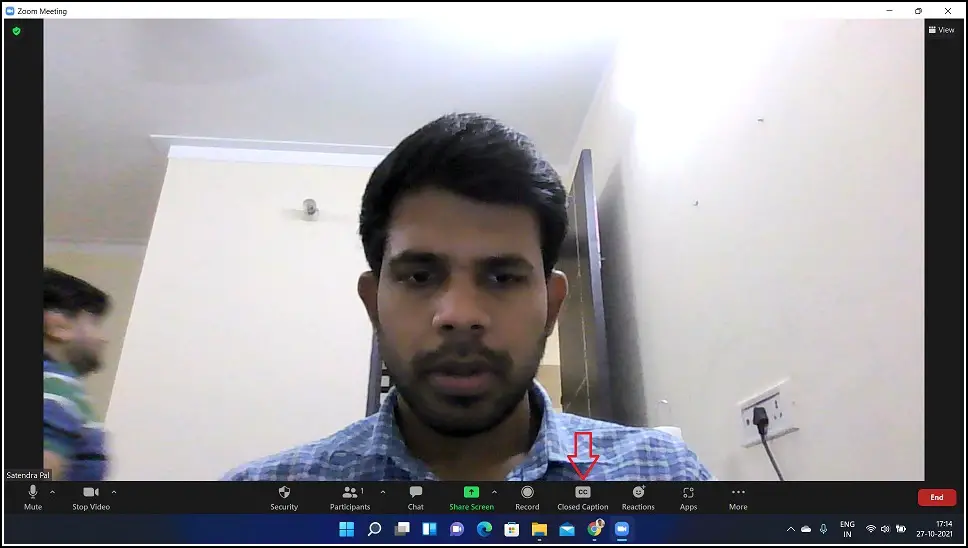 2. Now select one of the following options: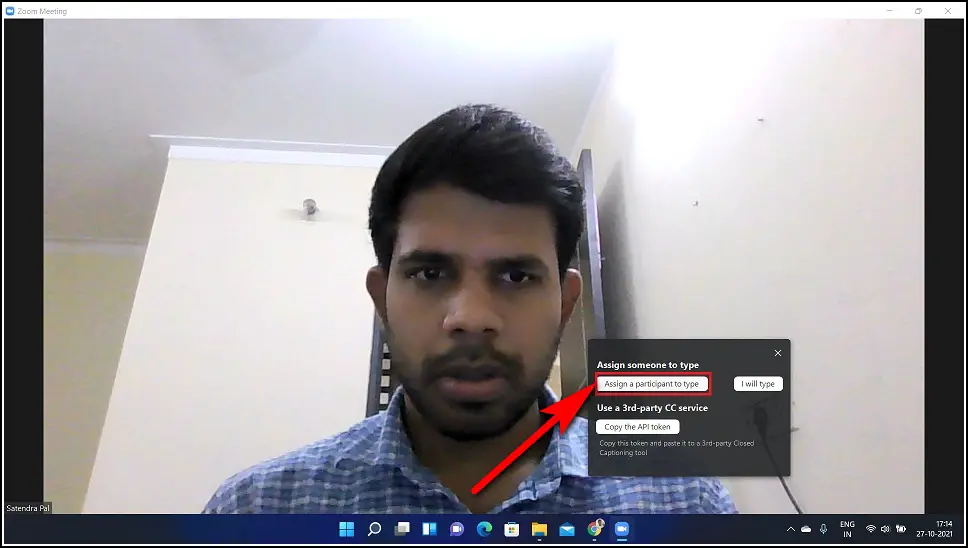 Assign a participant to type: You can assign a meeting participant to type subtitles during a meeting.
I will type: A caption window will open in which you can enter labels.
Next to assign the participant to type subtitles:
After clicking on "Assign the participant to type ", the participant window will open.
Find the participant from whom you want subtitles and hold the mouse pointer over his / her name.
Now click More then select "Assign to enter subtitles ".
That's all for initiating manual subtitling on a Zoom meeting.
So, these were the ways to use subtitles in Zoom meetings and it will be a very useful accessibility feature for people with hearing impairments. In addition to live transcription, Zoom has introduced some other accessibility features, including keyboard shortcuts, video uploading, screen reader support, and more.
For more such instructions, stay with us!
You can also follow us for current technology news on Google News or for tips and tricks, reviews of smartphones and gadgets, join GadgetsToUse Telegram Group, or subscribe to the latest preview videos GadgetsToUse Youtube channel.
Friendly communicator. Music maven. Explorer. Pop culture trailblazer. Social media practitioner.