GADGETS
2 ways to stop automatic playback of videos in Chrome, Edge and Firefox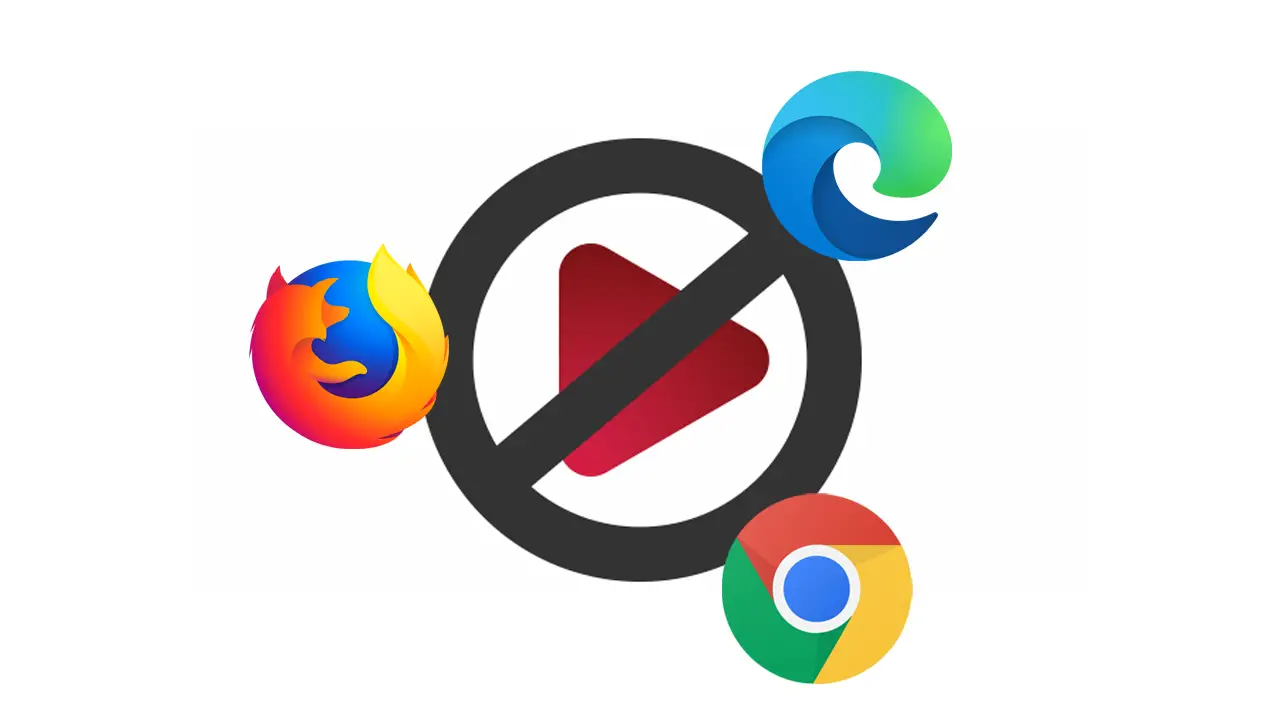 Many websites on the Internet use automatic playback of videos on their pages. These are usually revenue-generating advertisements. But since these videos play automatically, it could be annoying for many people. Fortunately, you can set your browser to stop playing videos on websites automatically. In this article, let's take a look at how you can stop videos from playing automatically in Google Chrome, Microsoft Edge, and Mozilla Firefox.
Related 3 ways to report, block, or restrict certain Google ads on the web
Stop autoplay for videos in Google Chrome
If you have limited bandwidth, you can often get annoyed by videos that start paying every time you open a website. Fortunately, you can easily prevent your browser from automatically playing videos on websites. Read the detailed steps for Chrome, Edge, and Firefox below.
On Windows, Mac
Unfortunately, Google Chrome doesn't offer a dedicated option to turn off autoplay for videos. Instead, you can turn off the sound for videos to make them less annoying. Alternatively, you can use third-party extensions to block autoplay, shown below.
Method 1 – Mute audio for automatic video playback
Open Google Chrome on your Mac or Windows computer.
Click on menu with three points in the upper right corner.
Select Privacy and security from the sidebar on the left.
Go to Site settings > Additional content settings > Sound.
Select Don't let websites play sound.
Method 2 – Disable auto-playback in Chrome with the extension
Several third-party Chrome extensions allow you to block autoplay for videos on websites. One such extension is Autoplay Stopper which works pretty well. You can also use these extensions on other Chromium-based browsers such as Microsoft Edge and Brave.
Here's how to use it:
Visit the Chrome Web Store and install the AutoplayStopper extension.
After adding, tap the extension icon on the toolbar.
Select Disable everywhere to disable automatic video playback on all sites.
See a detailed guide to stop playing videos automatically on Chrome sites.
On Android, iOS
Similar to Chrome for PC, you can't prevent videos from playing on your Chrome mobile device – this option no longer exists. In addition, you can mute videos in Chrome for Android, which will mute videos on all sites by default.
Open Google Chrome on your Android phone.
Touch menu with three points in the upper right corner — select Settings.
Scroll down and select Site settings.
Select Sound and turn off the switch.
Stop autoplay for videos in Microsoft Edge
Microsoft Edge is based on the same Chromium engine as Google Chrome. However, it allows users to disable autoplay, giving it an advantage over the latter.
On Windows, Mac
Method 1 – Disable automatic media playback via flags
By default, Microsoft Edge allows you to restrict autoplay, ie. media will be blocked based on what you previously blocked on the sites. However, the option to completely block automatic video playback is still hidden under the flags.
You must enable the flag to unlock the option to block automatic media playback, as follows:
Open Microsoft Edge, type and enter edge: // flags in the address bar.
When the flag page loads, look for "autoplay".
Look for the named flag Show blocking option in autoplay settings.
Tap the drop-down menu next to it. Change to Enabled.
Finally, restart your browser.
Now paste and enter edge: // settings / content / mediaAutoplay in the address bar. It will take you to the AutoPlay settings page.
Touch the drop-down menu for Control whether audio and video play automatically on websites.
Change to Block.
Method 2 – Using the Windows Registry
You can also turn off Microsoft Edge AutoPlay from the Windows registry, as long as you're logged on to an administrator account. Check out the steps below:
Press Win + R on the keyboard to open Run.
Type Regedit and press enter.
In Registry Editor, go to the following path: HKEY_LOCAL_MACHINE SOFTWARE Policies Microsoft Edge.
Right-click on the right panel and click New > DWORD 32-bit value.
Set the value name to AutoplayAllowed.
Change the value data to 0 to forcibly disable autoplay. To allow, set the value to 1.
On Android, iOS
Unfortunately, the mobile version of the Edge browser on Android or iOS does not offer any built-in option to disable the automatic video playback feature.
Stop autoplay for videos in Mozilla Firefox
Unlike Chrome, Mozilla Firefox gives you a direct option to block automatic videos. By default, the browser automatically blocks audio for videos that play automatically. You can completely block them using the steps below.
On Windows, Mac
Method 1 – Block autoplay from settings
Open the Firefox browser on your computer.
Click on hamburger menu in the upper right corner and select Settings.
Select Privacy and security from the sidebar on the left.
Scroll down to Permits section.
Click on Settings next to Autoplay.
Click on the drop-down menu at the top and select Block audio and video.
Touch Save changes at the bottom.
Allow specific sites to play automatically
When Firefox actively blocks media on a webpage, you'll see a special icon in the URL bar. You can click on that icon to change the autoplay settings for that webpage. Any site for which you set exceptions can be viewed and managed in autoplay settings.
Method 2 – Use an add-on or extension
The above method blocks autoplay for all web pages. However, if for some reason it doesn't work, you can use a third-party extension to get the job done.
Visit the Disable HTML5 Autoplay add-on page in Firefox.
Click on Add to Firefox. Touch Add again.
After adding, you can click on toolbar add-on icon to disable autoplay for websites you visit.
Method 3 – Stop autoplay completely
You can set Firefox to largely block autoplay on your Windows or Mac by changing the configuration, as shown below.
Type about: config in the address bar and press enter.
Touch Accept the risk and move on when asked to do so.
On the next page, use the search bar to search for "media.autoplay. "
Change the options as follows:
media.autoplay.default = 5 (0: allow; 1: block audibly; 2: query; 5: block all)
media.autoplay.blocking_policy = 2
media.autoplay.allow-extension-background-pages = false
media.autoplay.block-event.enabled = true
That's it. Firefox will now block all media on your computer from playing automatically.
On Android
Open the Firefox browser on your Android phone.
Click on menu with three points in the upper or lower right corner.
Select Settings > Site Permits.
Here, click on Autoplay.
Change to Block audio and video.
If you want to stop autoplay only when you are on mobile data, select Block audio and video only on mobile data.
On iOS
Unlike the Android version, Mozilla Firefox for iOS does not have the option to block autoplay for videos. In addition, if you are a Safari user and the videos bother you, go to Settings> Accessibility> Navigation. Disable Auto-Play Video Previews here.
Block automatic video playback in social media apps and websites
Popular websites such as Facebook, Twitter, Instagram and YouTube provide dedicated options to stop the automatic playback of content on their platform. So, if you're annoyed by the automatic playback of videos or are concerned about excessive data throughput, read our detailed instructions for blocking automatic videos on social media here.
Wrapping Up
These were easy ways to stop automatic video playback on popular browsers such as Google Chrome, Microsoft Edge and Firefox. We've included steps for Windows, Mac, as well as Android and iOS wherever applicable. As mentioned, Chrome does not have a built-in option to turn off autoplay, while the same is possible with the other two browsers. Anyway, which browser do you use as your primary? Let me know in the comments below.
You can also follow us for current technology news on Google News or for tips and tricks, reviews of smartphones and gadgets, join GadgetsToUse Telegram Group or subscribe to the latest videos GadgetsToUse Youtube channel.
Friendly communicator. Music maven. Explorer. Pop culture trailblazer. Social media practitioner.