APPLE STOCK
$145-Million Club: How Much Apple's Top 5 Executives Earn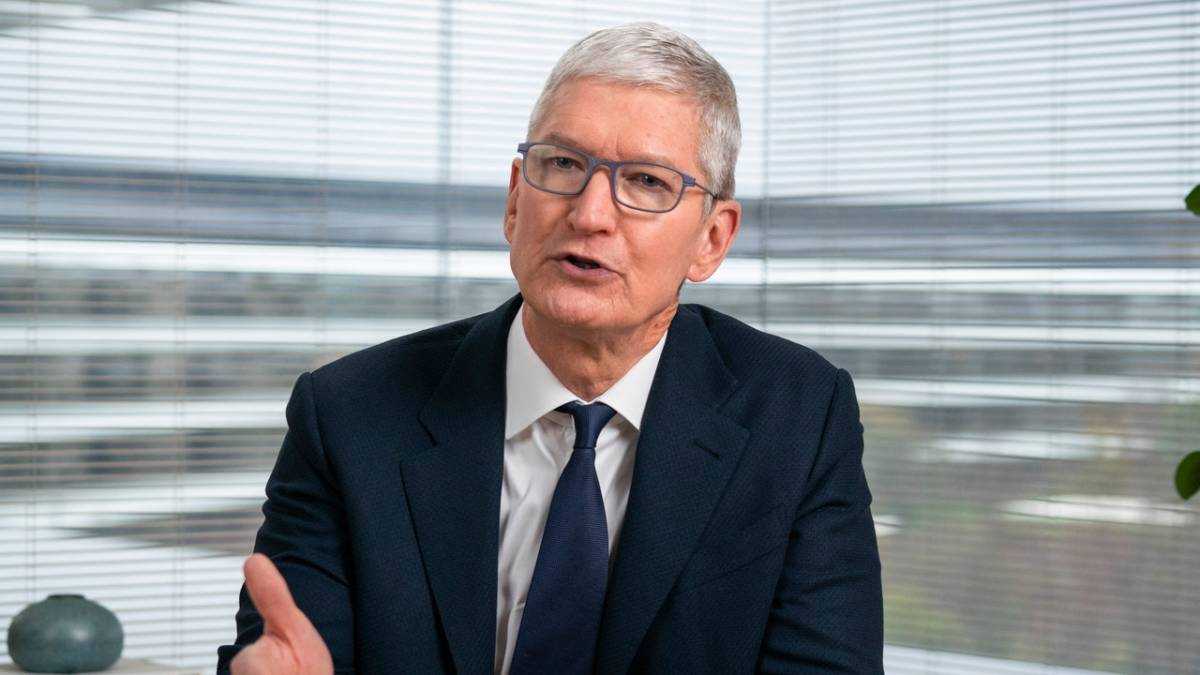 Apple's Tim Cook should receive $49 million in salary, cash bonus, and other compensation in 2023. This is a 40% drop YOY.
Today, we look at how much Apple's top executives earned in 2022 and are expected to make in the new year.
Is executive compensation in Cupertino too generous? We put the figures in perspective and compare them to Alphabet's numbers.
(Read more from the Apple Maven: Apple Stock: The Path To $3 Trillion In 2023)
Apple's Tim Cook Takes A Pay Cut
Last week, Apple filed a proxy statement with the SEC in which it disclosed something intriguing about executive compensation. For 2023, CEO Tim Cook has been given a target compensation package valued at $49 million across base salary, bonus, and non-cash incentives.
While it would probably take me a few lifetimes to earn this much, the figure dropped substantially YOY. Tim Cook, who has been with Apple for 24 years, was given a target of $84 million last year, with about 90% of the total associated with equity awards.
Although some news outlets suggested that Mr. Cook's pay cut happened "at his request", the decision was made after the compensation committee polled some of Apple's largest institutional investors, in 2022.
As a fun fact, the compensation committee is a group of three board members that include at least a couple of well-known names: (1) Dr. Art Levinson, Apple's largest individual shareholder; (2) Al Gore, the former Vice President of the United States; in addition to (3) the head of the committee and former CEO of Avon, Andrea Jung.
Apple Execs: The $145-Million Club
Apple's executive team is a group of five of the company's top managers:
CEO Tim Cook, 11 years serving as chief officer and Steve Jobs' successor
CFO Luca Maestri, who investors probably know from Apple's earnings calls
COO Jeff Williams, often featured in Apple's product launch events
SVP of Retail and People Deidre O'Brien
General Counsel and Secretary Kate Adams
In 2023, Tim Cook at $49 million plus the other four employees above at $24 million each are expected to receive $145 million in compensation. This number is nearly 20% lower vs. last year's $180 million, solely due to the reduction in Tim Cook's equity awards this year.
Is Apple's C-Suite Overpaid?
The large sums of money, equity, and other derivatives paid to Apple's executive team are justified by the success of the Cupertino company.
The 2023 shareholder meeting notice highlights that Apple is about as large as a company gets in revenues and market value – and that, therefore, its leaders deserve the credit. See below.
For context, the targeted $180 million in total executive compensation in 2022 represented:
Less than 0.01% of Apple's current market cap
0.05% of Apple's fiscal 2022 revenues
0.15% of Apple's fiscal 2022 operating profits
By comparison, in 2021, tech peer Alphabet (GOOGLE) – Get Free Report paid about $93 million to its five-member executive team, as the table below shows. The figure represented:
Less than 0.01% of Alphabet's current market cap
0.04% of Alphabet's 2021 revenues
0.12% of Alphabet's 2021 operating profits
Ask Twitter
Apple's Tim Cook is expected to receive $49 million in compensation in 2023, a 40% decline over last year. Considering both the astronomical figure in isolation but also Apple's size and success over Mr. Cook's 11-year tenure as CEO, the compensation package is:
(Disclaimers: this is not investment advice. The author may be long one or more stocks mentioned in this report. Also, the article may contain affiliate links. These partnerships do not influence editorial content. Thanks for supporting the Apple Maven)
Friendly communicator. Music maven. Explorer. Pop culture trailblazer. Social media practitioner.