HARDWARE
1γ Process DRAM to Be Made in Hiroshima in 2025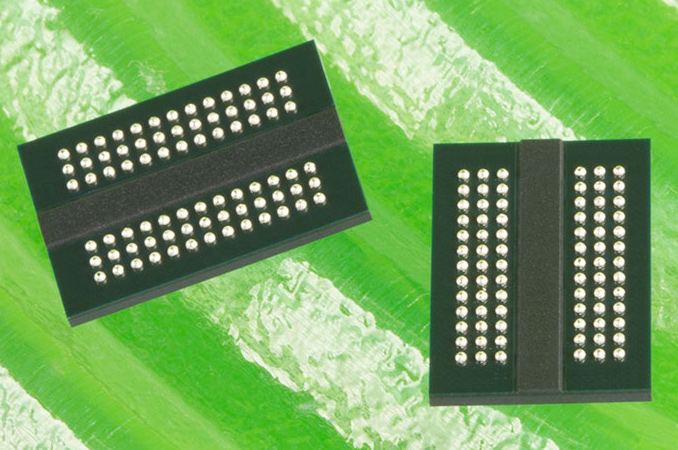 Micron this week officially said that it would equip its fab in Hiroshima, Japan, to produce DRAM chips on its 1γ (1-gamma) process technology, its first node to use extreme ultraviolet lithography, in 2025. The company will be the first chipmaker to use EUV for volume production in Japan and its fabs in Hiroshima and Taiwan will be its first sites to use the upcoming 1γ technology.
As the only major DRAM maker that has not adopted extreme ultraviolet lithography, Micron planned to start using it with its 1γ process (its 3rd Generation 10nm-class node) in 2024. But due to the PC market slump and its spending cuts, the company had to delay the plan to 2025. Micron's 1γ process technology is set to use EUV for several layers, although it does not disclose how many layers will use it.
What the company does say is that its 1γ node will enable the world's smallest memory cell, which is a bold claim considering the fact that Micron cannot possibly know what its rivals are going to have in 2025.
Last year the 1-gamma technology was at the 'yield enablement' stage, which means that the company was testing samples of DRAMs through extensive testing and quality control procedures. At this point, the company may implement innovative inspection of tools to identify defects and then introduce certain improvements to certain process steps (eg, lithography, etching) to maximize yields.
"Micron's Hiroshima operations have been central to the development and production of several industry-leading technologies for memory over the past decade," Micron President and CEO Sanjay Mehrotra said. "We are proud to be the first to use EUV in Japan and to be developing and manufacturing 1-gamma at our Hiroshima fab.
To produce memory chips on its 1-gamma node at its Hiroshima fab, Micron needs to install ASML's Twinscan NXE scanners, which cost about $200 million per unit. To equip its fab with advanced tools, Micron secured a ¥46.5 billion ($320 million) grant from the Japanese government last September. Meanwhile, Micron says it will invest ¥500 billion ($3.618 billion) in the technology 'over the next few years, with close support from the Japanese government.'
"Micron is the only company that manufactures DRAM in Japan and is critical to setting the pace for not only the global DRAM industry but our developing semiconductor ecosystem," said Satoshi Nohara, METI Director-General of the Commerce and Information Policy Bureau. "We are pleased to see our collaboration with Micron take root in Hiroshima with state-of-the-art EUV to be introduced on Japanese soil. This will not only deepen and advance the talent and infrastructure of our semiconductor ecosystem, it will also unlock exponential growth and opportunity for our digital economy."
Friendly communicator. Music maven. Explorer. Pop culture trailblazer. Social media practitioner.